Soup is a great way to expose your baby and toddler to a range of flavours, textures, and nutrients. However, there are a couple of things you need to consider before serving soup to babies. This guide not only discusses how best to prepare, serve and store your little one's soup but also includes links to 10 baby-friendly soup recipes.
5 Reasons to Love Soup
You can pack in lots of flavour. Soup is a great way to add herbs and spices to your baby's food and the varieties are endless.
The more textures your baby is exposed to the better, it can really help with avoiding picky eating behaviours later on.
It may be a good way for your baby/toddler to get the nutrients of vegetables/pulses/meat that he/she wouldn't normally enjoy.
Can be a good option for teething babies.
Most soups are freezer friendly and reheating is a breeze.
Video - Soup for Babies
What Soups are Good for Babies?
When feeding babies you want to make sure every bite counts. Luckily many soup recipes have vegetables as the main ingredient with pulses or meat as an added addition. They, therefore, are a good way to ensure plenty of nutrition.
Blended soups are great for both babies and kids. Lots of blended soups are naturally thick but they can be made even thicker by reducing the amount of liquid added, blending with some of the liquid removed, or adding and blending in some white beans. The thicker consistency makes it easier for self-feeding.
Chunky soups are great for allowing babies and young children to explore different tastes and textures. Some babies even prefer them.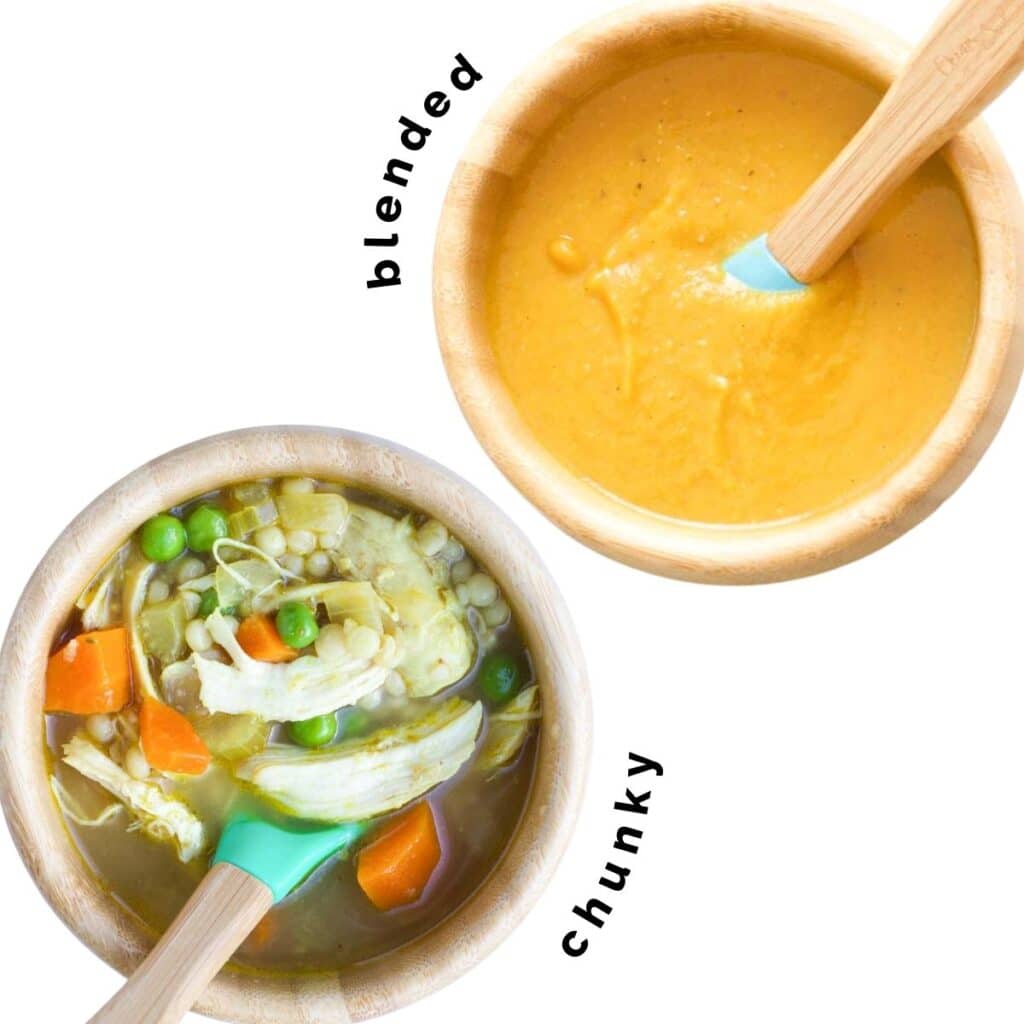 Things to Consider When Making Soup
There are a couple of things to consider when preparing soup for a babies.
Sodium Levels - stocks are usually high in salt. If you don't have the time to make your own chicken stock or vegetable stock then you should make sure to use baby stock / low sodium stock. You can also replace some stock with water.
Chunky Soups - Make sure to cook the vegetables so they are soft enough to squash between your finger and thumb. Chicken/meat pieces are best shredded.
Serving Tips and Suggestions
Always make sure the soup has cooled down before offering.
Suction bowls are your friend when it comes to soup, otherwise, the soup is likely to get tipped everywhere!
Every baby is different and will prefer different ways of feeding but you can try serving soup by...
Offering pre-loaded spoons
Leaving the soup unblended so baby can fish out pieces of food.
Add cooked rice, pasta, small pieces of bread to the soup to make it easier for your baby to pick/scoop up.
Offering pieces of bread/toast to dip into the soup
Unblended, multi-textural soups can be hard for some babies/ toddlers to eat. They may default to swallowing, instead of chewing first, if they cannot distinguish between the thin liquid and food pieces.
If your little one is struggling with chunkier soup, use a slotted spoon to remove the food pieces into their bowl and practice adding small amounts of the broth.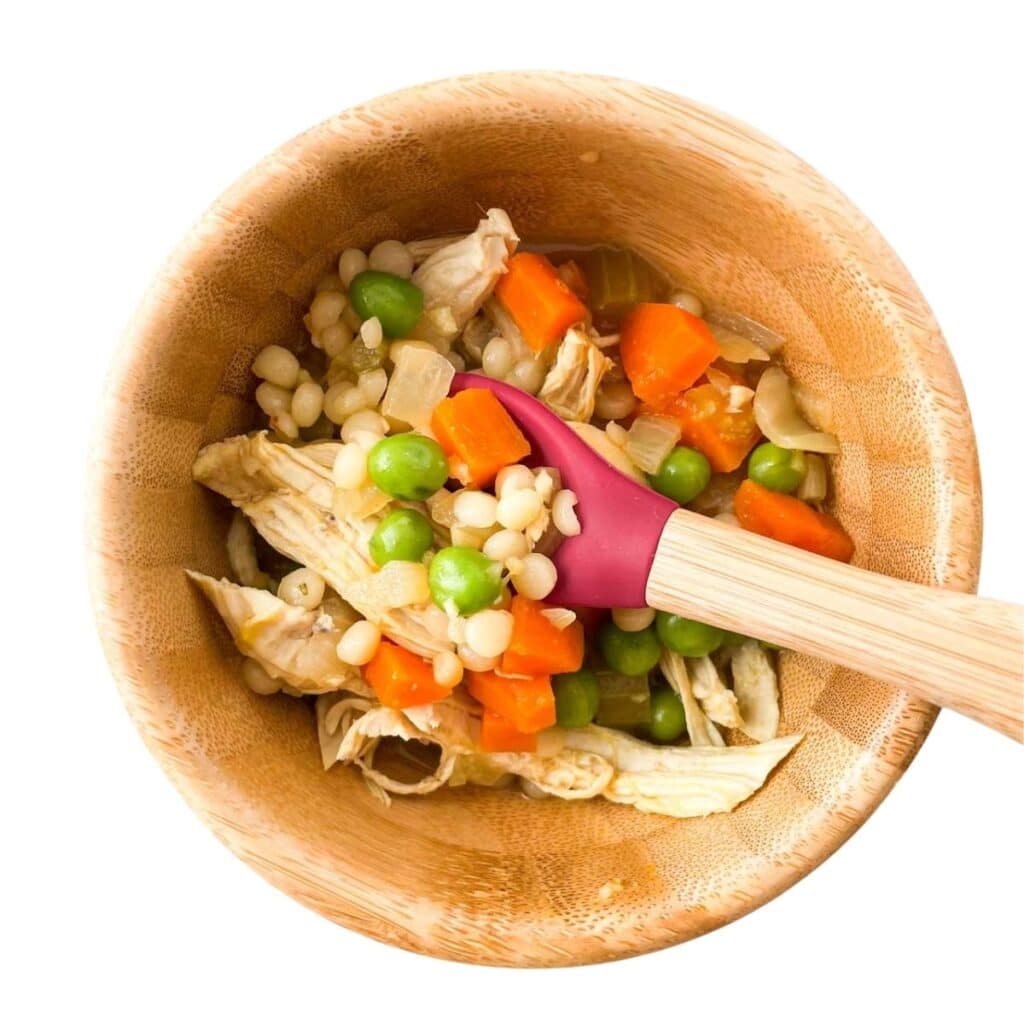 Storage and Reheating Instructions
Soup is great for making in advance as it refrigerates and freezes well. Re-heating is easy so why not double the recipe and freeze for a later date. Read here for tips on storing baby food.
Some soups that contain pasta etc do not freeze as well. You are best to make and freeze the soup without the pasta. When re-heating the soup make some pasta and stir in when everything is hot.
Thaw in the refrigerator and reheat in the microwave or stovetop. Stir well and ensure it is piping hot the whole way through. Allow to cool before serving your baby.
10 Baby-Friendly Soup Recipes
These delicious soup recipes include a mixture of smooth and chunky soups and a range of flavours for your little one to enjoy.
Tomato Soup
Low in salt and with no added sugar this is a perfect tomato soup for little ones
Check out this recipe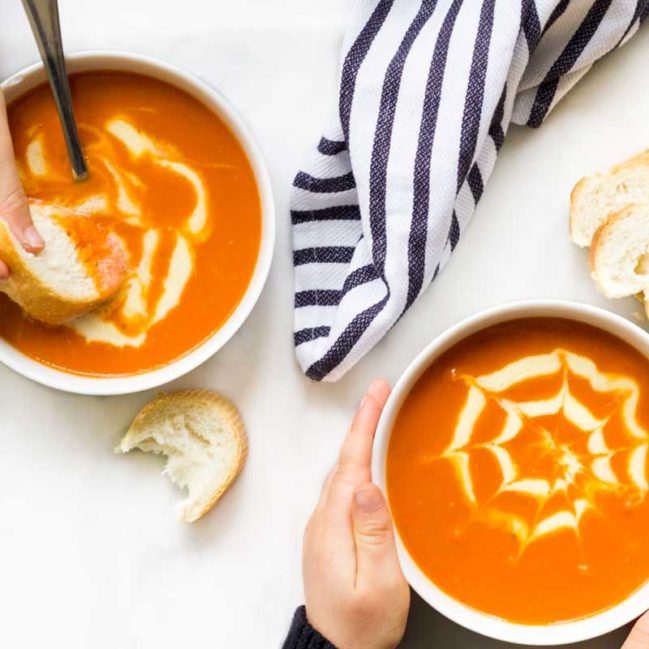 Leek and Potato Soup
Made from leeks, potatoes, stock and cream, this versatile soup can be prepared chunky or smooth. The smooth version tastes wonderful served both hot or cold.
Check out this recipe

Chicken Soup
A delicious multi-textural chicken soup packed with chicken, vegetables and couscous.
Check out this recipe

Butternut Squash and Apple Soup
A smooth and sweet soup that little ones are sure to love!
Check out this recipe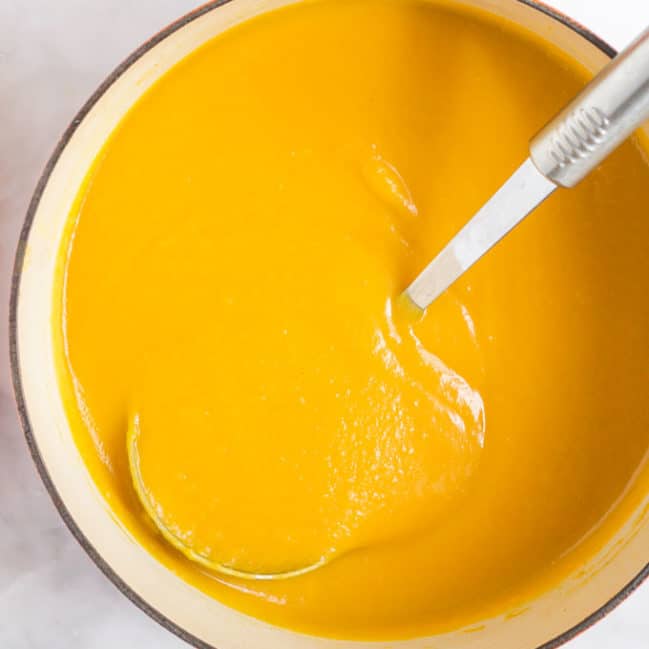 Curried Lentil Soup
A mildly spiced soup with delicious sweet toppings to complement the spice.
Check out this recipe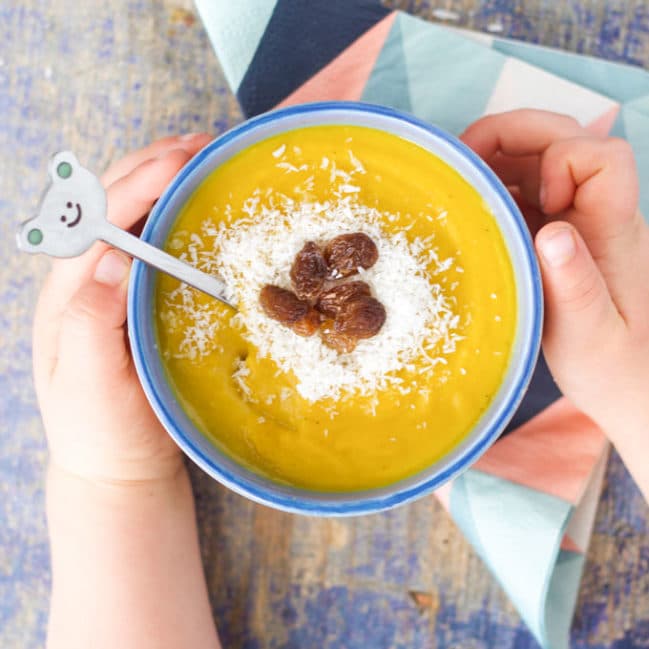 Minestrone Soup
A hearty and nutritional soup, made with seasonal vegetables, beans and pasta.
Check out this recipe
Pea and Mint Soup
A deliciously smooth and creamy soup with a gorgeous vibrant colour.
Check out this recipe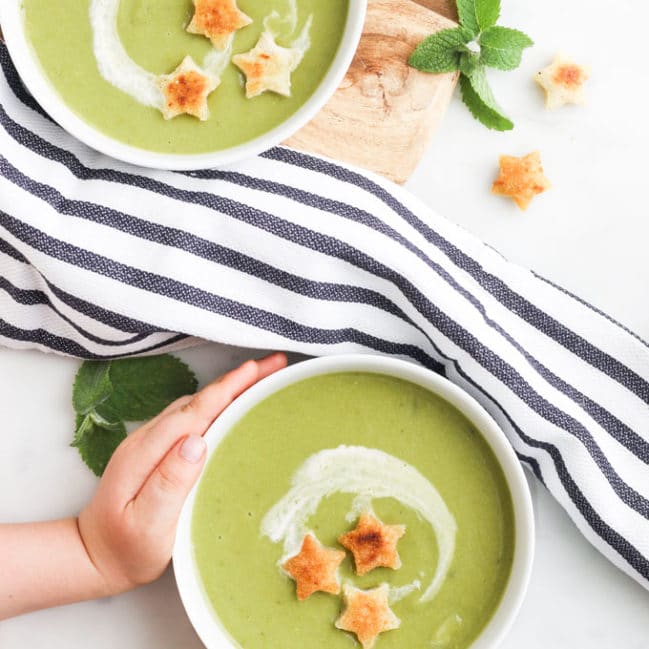 Carrot and Orange Soup
Carrot and orange combine beautifully in this smooth and tasty soup.
Check out this recipe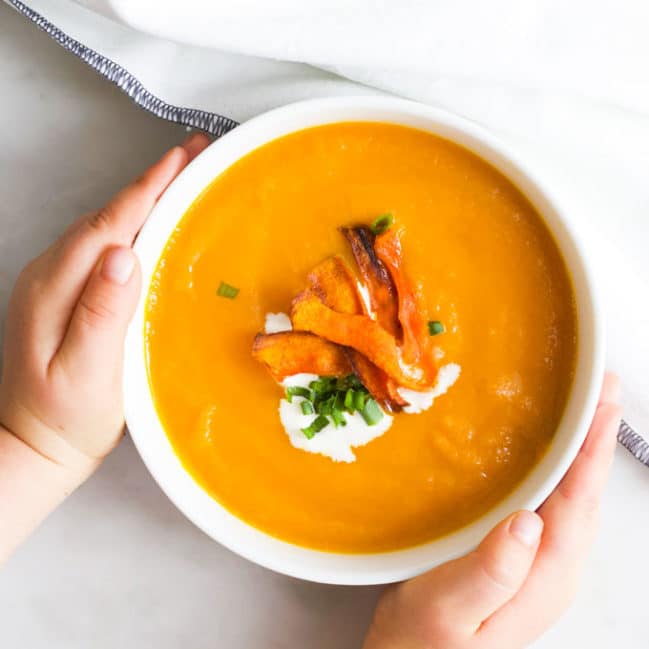 Cauliflower Cheese Soup
Deliciously creamy and nutritious, this cauliflower cheese soup is the perfect winter warmer.
Check out this recipe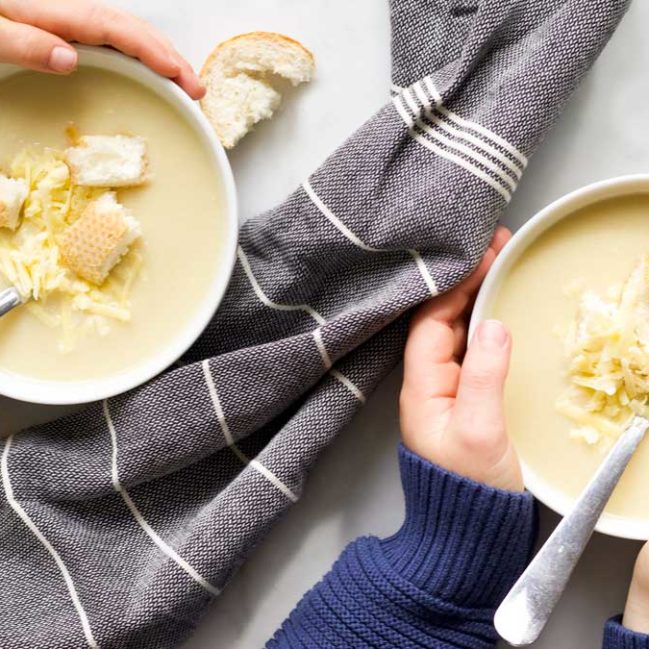 More Baby-Led Weaning Guides