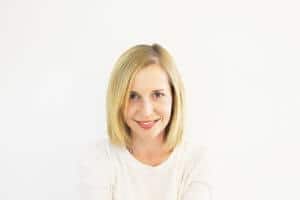 Hi, thanks for taking the time to find out more about Healthy Little Foodies. I'm Amy, the recipe developer, photographer and voice behind Healthy Little Foodies.
I'm a Mum to two boys, Finn (5) and Rory (2) and I'm trying my hardest to bring them up to be Healthy Little Foodies by…..
Getting them involved…
I try to involve the boys in pretty much every part of the weekly meals, from buying the groceries to helping prepare and cook the food.
At the supermarket I give them the task of choosing the fruit and vegetables for the week, which they love doing, and Finn has now even started making a list of what we need before we go.
When cooking, I get them to help with mashing, mixing and forming (meatball, burgers, cookies etc) but their favourite tasks are using the spiralizer and pressing the buttons on the food processor / blender.
They have now become my little assistants for this site, Finn is constantly asking me what we are making for the blog and comes up with some weird and wonderful ideas for me. You will often see their little hands in my photos as I can't set up a photo without them coming to check out what I have made.
Limiting Snacks….

I like to make sure the boys are hungry when they come to the table and I do that by limiting snacks throughout the day. When they do have snacks it is usually fruit / cut vegetables or the occasional home made treat. Very rarely do I give them packaged snacks and I never let them graze all day.
Continually serving food that has previously been refused, but never forcing…
I have been extremely lucky with Finn as he literally eats anything but Rory is fussier. He often refuses to eat his vegetables or part of his meal but I try not to let that deter me from offering that food again. I'll cook it in a different way, serve it in a different way or simply keep adding it to his plate and hoping for the best! I never force him to eat anything, though, and I always praise him for trying.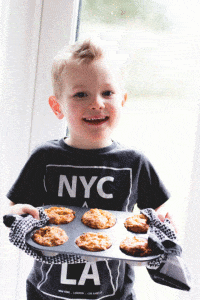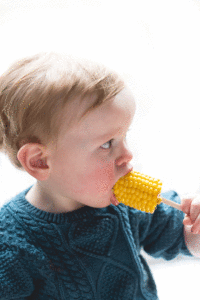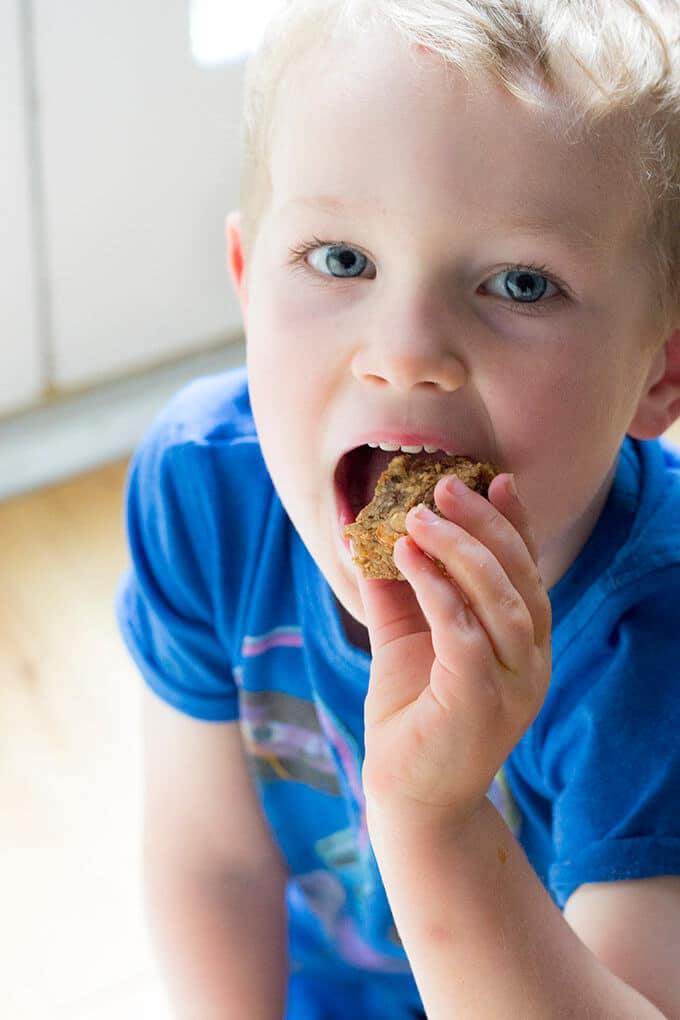 About Me
Originally from Scotland, I am currently living in Sydney, Australia and loving it! I caught the travel bug at a very young age and as a child I was lucky enough to travel within Europe and to South East Asia. I just adored soaking up the different cultures, environment and cuisine. I loved (and still do) visiting supermarkets and food markets abroad and trying all the different local foods. There was no surprise then that I wanted to go on to University to specialise in food. I studied a BSc(Hons) in Food Science and Marketing.
While at University, I wrote a report on the Marketing of Food to Children. I was quite shocked, then, at the way junk food was promoted to young children. Fast forward 15 years and, although some things have improved, I am still amazed at how foods loaded with sugar are targeted at toddlers and older kids. Walk into most food shops and you will no doubt see some form of junk food with cartoon characters plastered all over it. What surprised me even more was the amount of added sugar in some foods that are actually made for babies. This has turned me into a bit of a label junkie and like to check the ingredients and nutritional information of pretty much everything I eat.
For several years I worked in the food industry as a Product Development Technologist, developing new products for the leading UK supermarkets. Later I returned to University to obtain my Post Graduate Diploma in Education and worked as a Primary school teacher until Finn was born.
I love that this blog allows me to combine my two passions, food and kids, and that I get to to stay at home with my boys while I build it.
I hope you enjoy my recipes and if you have any questions please do get in touch.
Amy