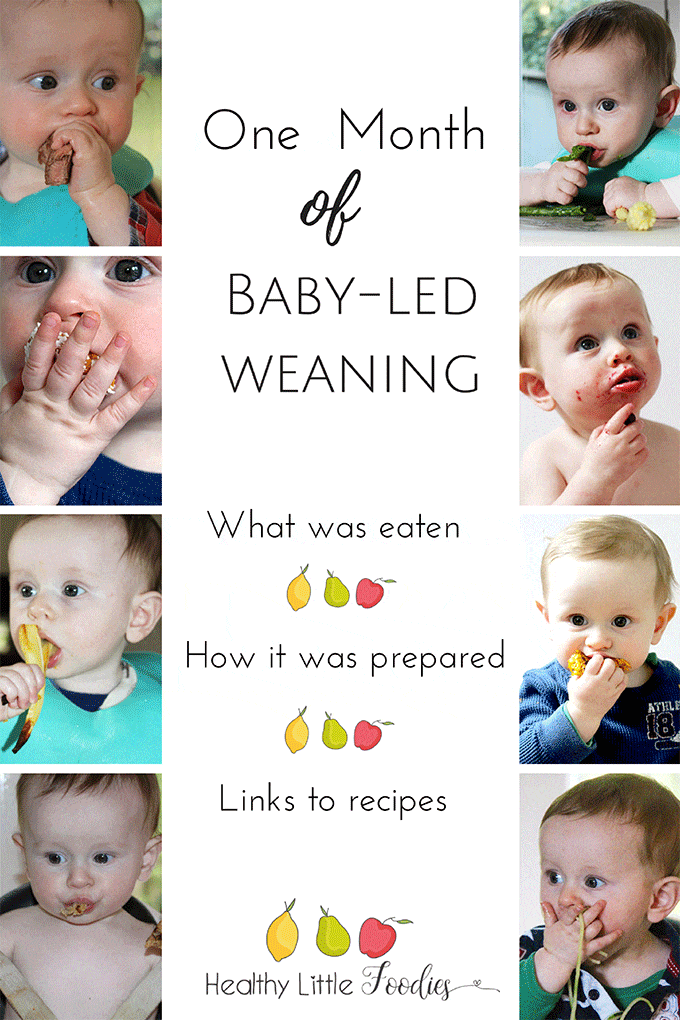 Rory is now seven months old and one month into baby-led weaning. A couple of Mums, who are just starting baby-led weaning, have asked me to give examples of foods they could give their babies.
I have therefore compiled a list of everything that Rory ate this month. I have also included links to some of the recipes.
This is by no means a list of foods that you should feed your baby during their first month of baby-led weaning. This is simply a record of the food Rory ate in his first month of solids.
I started slowly in the first week by giving him softer foods such as avocado, banana, butternut squash and sweet potato.
By week two he was pretty much eating whatever we were eating as a family. (I made sure the dishes I was making didn't contain honey, added salt, whole nuts or added sugar) I also used a range of spices and herbs to vary the flavour profile.
Rory's first month of baby-led weaning.
Fruit & Vegetables
Apples – Grated, steamed, baked and lightly fried.
Avocado – Wedges , mashed.
Banana – Whole (see picture), mashed on toast/ rice cakes, banana pancakes.
Berries -(raspberries, strawberries, blueberry) – smaller berries slightly squashed, strawberries halved.
Citrus fruits – (orange, lemon) – Wedges with skin on. He tried a slice of lemon in a restaurant and seemed to love it!
Grapes – Cut into quarters.
Kiwi – slices.
Melon – Slices (skin on)
Pears – Slices.
Bell Peppers (capsicum)- Roasted (strips)
Pineapple – slices (with and without skin on.)
Stone fruits (mango, peach, nectarine, plum) stone removed & cut into wedges.
Tomatoes – Sliced (cherry tomatoes – halved)
Asparagus – Roasted, steamed.
Broccoli – Steamed, fritters.
Butternut Squash – roasted.
Carrots – Cut into finger sized pieces and steamed, roasted.
Cauliflower – Steamed, mashed, fritters.
Courgette – Sliced and roasted, fritters.
Cucumber – Cut into finger sized pieces, sliced and topped with spreads.
Parsnip – Roasted.
Turnip – Roasted, mashed.
Proteins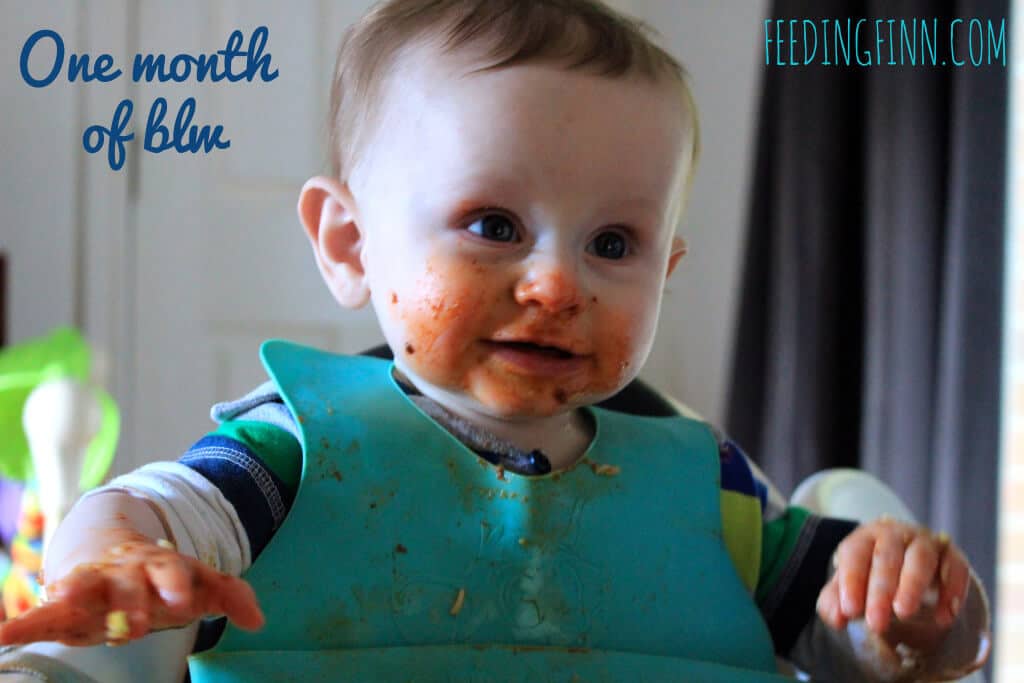 Chicken – roasted thighs, drumsticks, shredded.
Egg – hard-boiled, hard poached, omelette strips, scrambled, fruity egg muffins.
Fish (salmon, tuna, cod) roasted, mashed, tuna spread, tuna and vegetable patties.
Starchy Foods
Bread – fingers of toast, eggy bread.
Oats – porridge fingers.
Pasta – cooked and served plain, served with pureed vegetables.
Potatoes – boiled, mashed, potato & veg croquettes.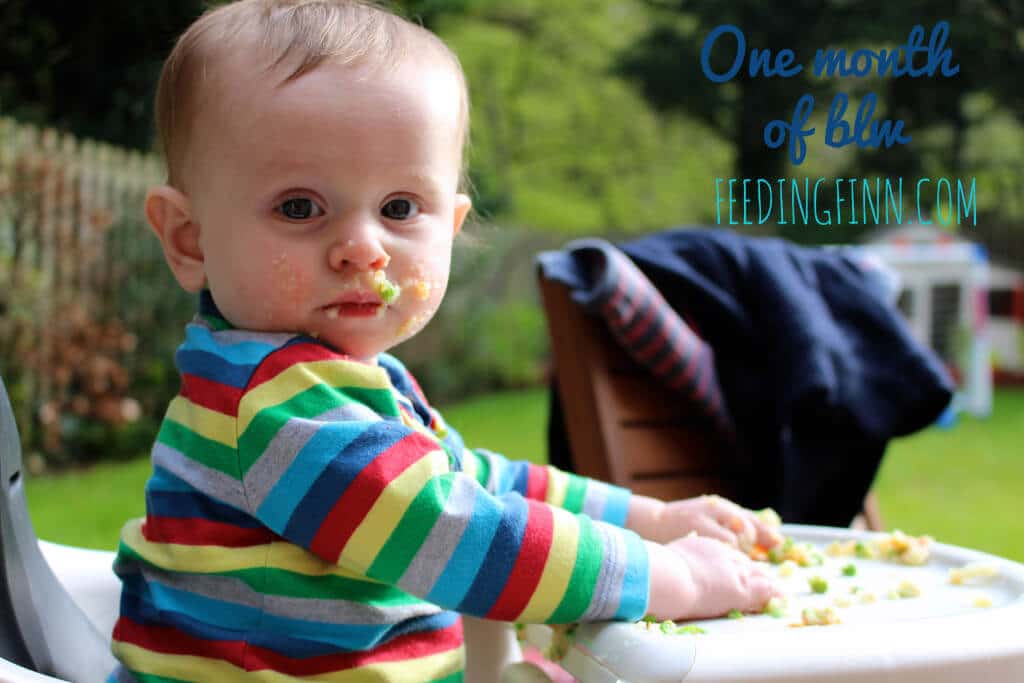 Dairy
Greek Yogurt – loaded spoons.
Cheese – grated.
Soft cheese – spread on toast.
It has been a fun first month of baby-led weaning. Rory has tried and seemed to have liked, everything I have offered. Long may this continue! I'm looking forward to introducing a further range of foods over the next few weeks.
Looking for more food ideas to serve your baby? Check out my Ultimate Guide to Finger Foods for Babies. or my Baby-Led Weaning Recipe Section.
What foods did your baby eat in their first month? Please leave a comment with some other suggestions.