Many babies are drawn towards bananas because of their sweet taste and soft texture. Parents love that they are healthy, convenient and portable.
This guide covers the most common questions parents have when serving bananas to their babies. It illustrates how to prepare/serve bananas and includes links to ten baby-friendly banana recipes.
When Can Babies Eat Bananas?
Bananas can be introduced once your little one is ready to start solids, around 6 months old. They are easy to serve to both spoon-fed babies and those doing baby-led weaning.
Nutrition
Bananas are an excellent source of potassium, fibre and carbohydrate and are a good way to get vitamin B6, magnesium and vitamin C.
How to Serve Banana to Babies
Cut bananas are pretty slippery and can be diffiucly (and frustrating) for a baby to pick up / hold. However there are several ways to serve banana in a baby friendly way.
Mashed (Image 1) - mash the banana and serve on a pre-loaded spoon to encourage self-feeding.
Banana with skin handle (Image 2) - cut a section of a banana with the skin still intact to make handling easier. (see below for instructions)
Banana Spears (image 3) - section a banana into spears to make the banana less slippery (than cutting) for handling. (see below for instructions)
Banana Chunks (image 4)- break up banana spears into smaller chunks for older babies, with a more established pincer grip.
Rolled in Hemp Seeds (image 5) - roll in hemp seeds for extra grip, protein and healthy fats. (could also use flaxseed, unsweetened desiccated coconut etc)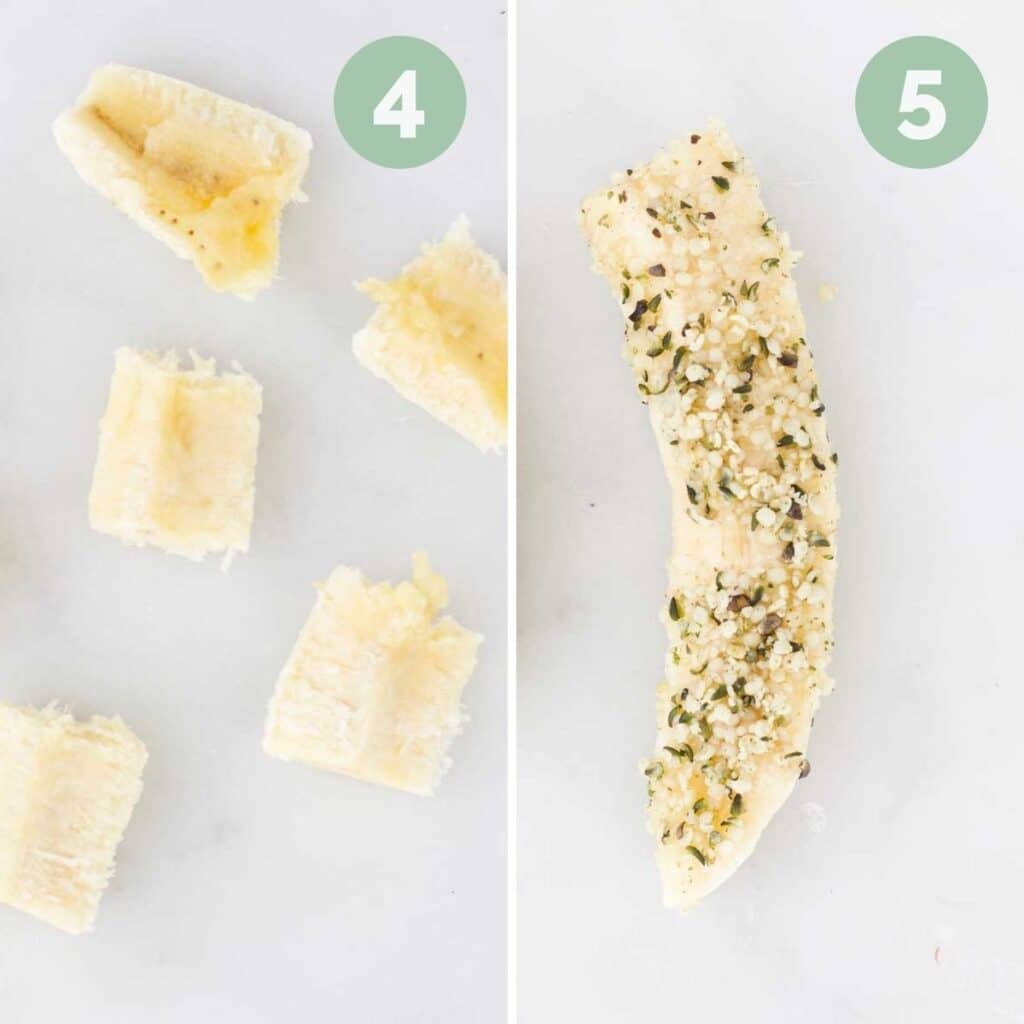 As with any food, make sure you supervise your baby while they are eating bananas.
How to Cut a Banana with a Skin Handle.
Cut a section banana off from the bottom (around 10cm / 4 inch is a good guide)
Around 1-3 cm - (½-1 inch) down from the cut section, carefully score, using a knife, around the banana making sure you cut just the peel and not all the way through to the banana.
Peel off the scored section.
How to Cut Banana Spears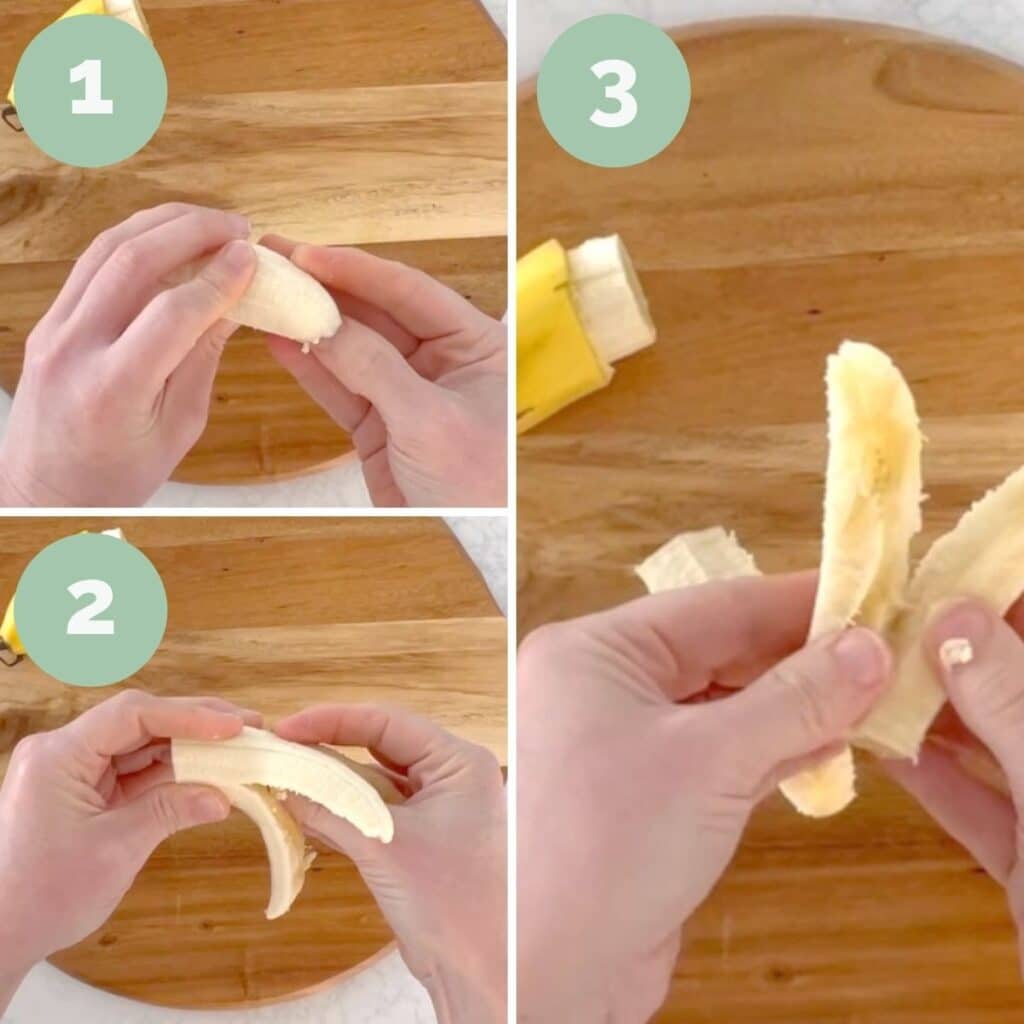 Peel a banana and cut in half. Using your finger or thumb, push into the tip of the banana.
Gently push your finger down the banana.
The banana should easily separate into 3 spears.
Flavour Pairings - What goes well with banana.
One of the great things about bananas is that they go great with a range of foods. So get mixing to expand your baby's food range...
Fruits: Blueberries, raspberries, lime, mango, orange, papaya
Spices & Herbs: Cinnamon, ginger, clove, nutmeg, cardamom, mint, basil
Other: Oatmeal, nuts / nut butter, coconut, yoghurt
Other Frequently Asked Questions
How often can I feed my baby bananas?
Bananas are an excellent source of nutrients but they are sweet and filling. Reasonable limits should be enforced so your baby can try other flavour profiles (such as bitter greens) and enjoy a balanced diet.
How ripe should bananas be for babies?
Under-ripe or green bananas are harder for your baby to digest. Look for bananas that have light brown speckling, are bright yellow with little to no green around the ends.
Are bananas a choking hazard?
Bananas are generally soft and are not typically considered a common choking hazard for babies. However, in theory, any food can cause choking, so always observe closely while your baby is eating.
Do bananas cause constipation in babies?
There is conflicting information regarding whether or not bananas cause constipation. Some claim that bananas cause constipation, while others say they help prevent it. This is because it depends on timing. Less ripe bananas may contribute to constipation, whereas riper bananas may not. It is best not to feed bananas to your baby if he/she is constipated as there are many other good sources of fibre available.
Are Bananas a Common Allergen?
Banana allergies in babies are relatively uncommon. A banana allergy is an allergy to specific proteins found in bananas. Allergic reactions to bananas range from mild to potentially life-threatening.
10 Baby Friendly Banana Recipes
Banana Pancakes
2 ingredient pancakes perfect for baby-led weaning, toddlers and older kids. Gluten free, dairy free and refined sugar free.
Check out this recipe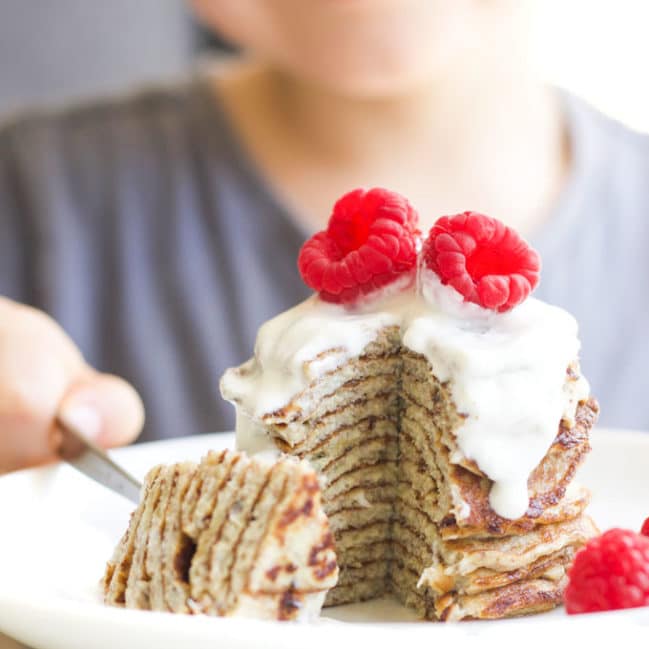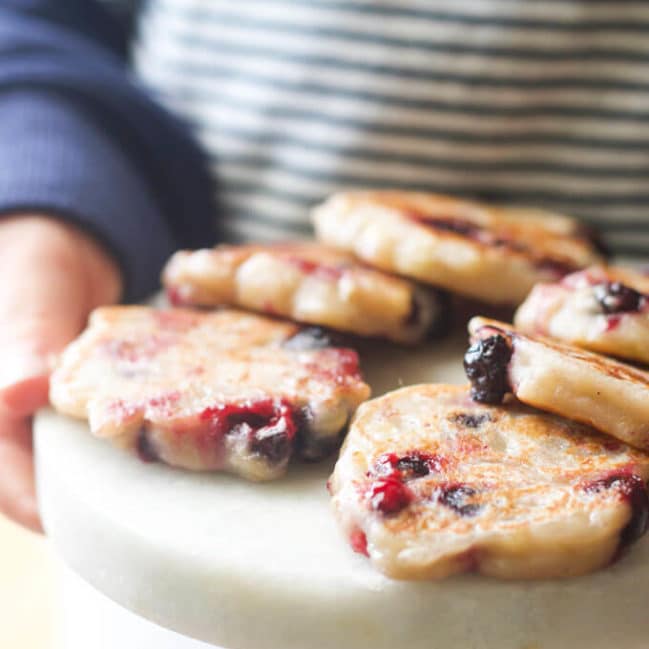 Banana Chia Pudding
A fantastic make-ahead snack or dessert for little ones. Whip it up in under 5 mins and then let the nutritious chia seeds work their magic.
Check out this recipe
Banana and Oat Cookies
Banana Oatmeal Cookies are naturally sweetened and easy to prepare. With only two base ingredients and a variety of ways to customise, you can make a version to suit every family member!
Check out this recipe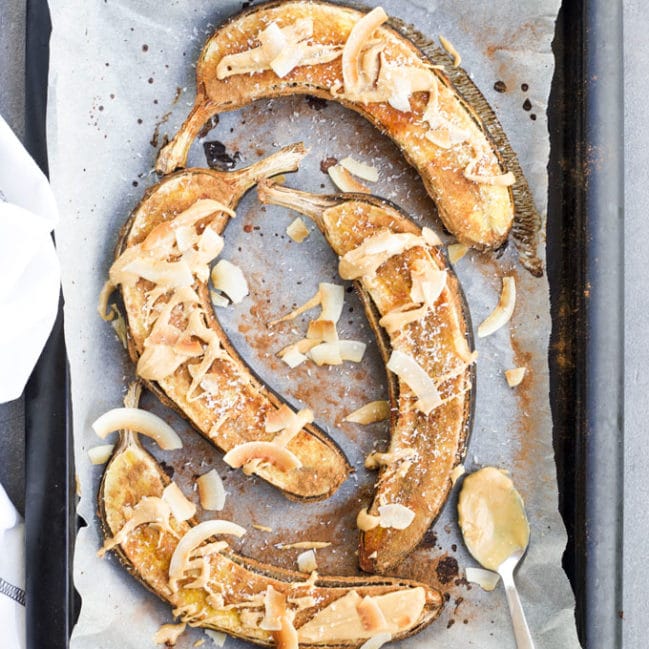 Healthy Banana Ice Cream
A delicious and healthy ice cream made only with bananas (with optional add-ins)
Check out this recipe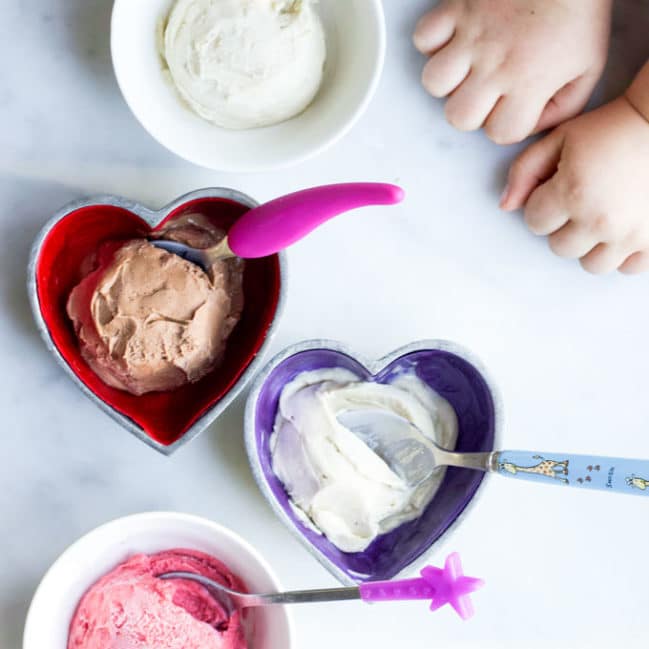 Banana Baby Muffins
These easy and healthy Banana Muffins are the perfect first muffin for babies. Mini in size, soft in texture and naturally sweetened with banana and cinnamon. 
Check out this recipe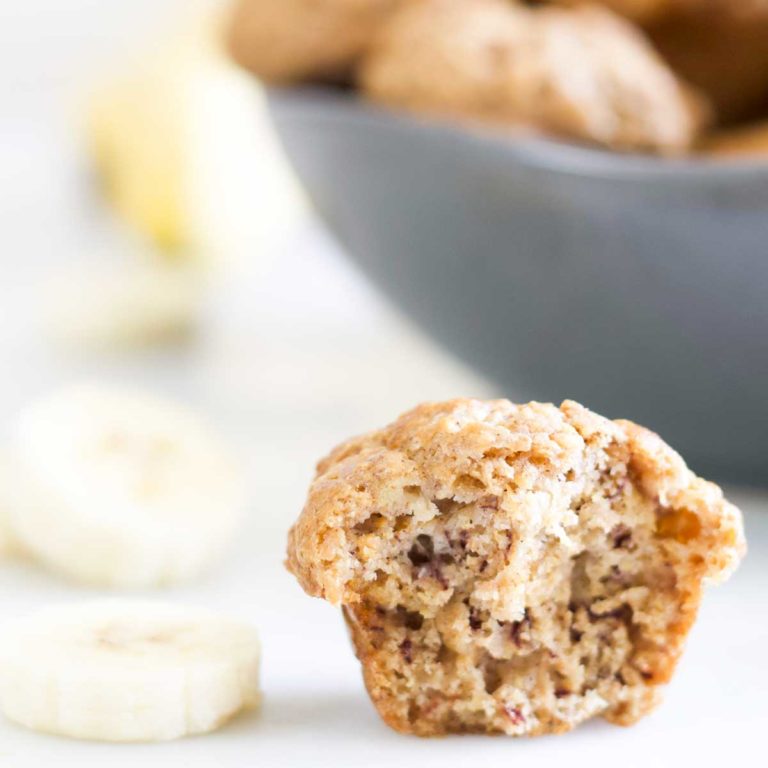 Banana Porridge
This banana porridge has a wonderful creamy texture and delicious sweetness. Eat it as it is or add different toppings for extra goodness and appeal.
Check out this recipe

Pan Fried Cinnamon Bananas
These pan-fried cinnamon bananas take bananas to a whole new level of deliciousness. With just three simple ingredients and a skillet, you can serve these soft and sweet bananas in 10 minutes.
Check out this recipe
Disclaimer: This guide is for informational purposes only. It is not intended to replace the personalised care and advice given to you by a health professional. You should never disregard professional medical advice or delay in seeking it because of something you have read or seen here. Please refer to our full disclaimer for more info.
References & Further Reading
Bae SH. Diets for constipation. Pediatr Gastroenterol Hepatol Nutr. 2014;17(4):203‐208. doi:10.5223/pghn.2014.17.4.203
O'Keefe AW, Ben-Shoshan M. A 4-month-old baby boy presenting with anaphylaxis to a banana: a case report. J Med Case Rep. 2014;8:62. Published 2014 Feb 19. doi:10.1186/1752-1947-8-62