Carrot Hummus – A healthy and delicious carrot and chickpea dip/ spread.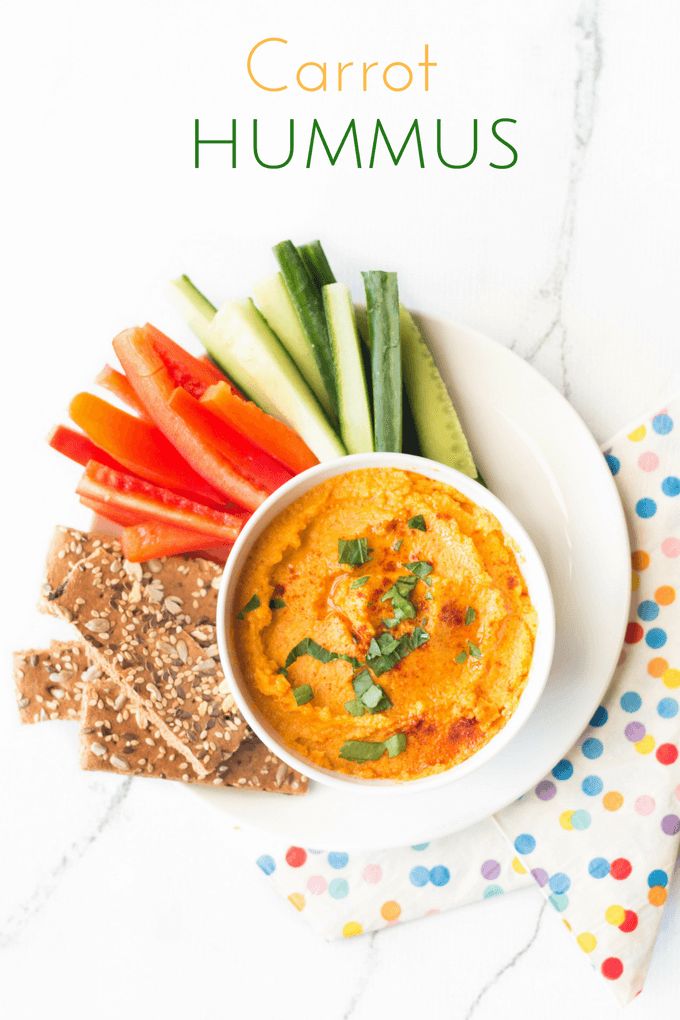 Happy New Year! I'm kicking off the year with a recipe for a delicious healthy dip. This Christmas, Finn insisted I bought enough carrots to feed an army of reindeers and so I have been left with a ton of carrots to use up. Normally, when I lived in the UK, I'd have make soup but it is so hot here that I just couldn't face it.  This carrot hummus is a much better fit for the Australian weather and it is great for dipping cold, crisp veggies in or to spread on crackers.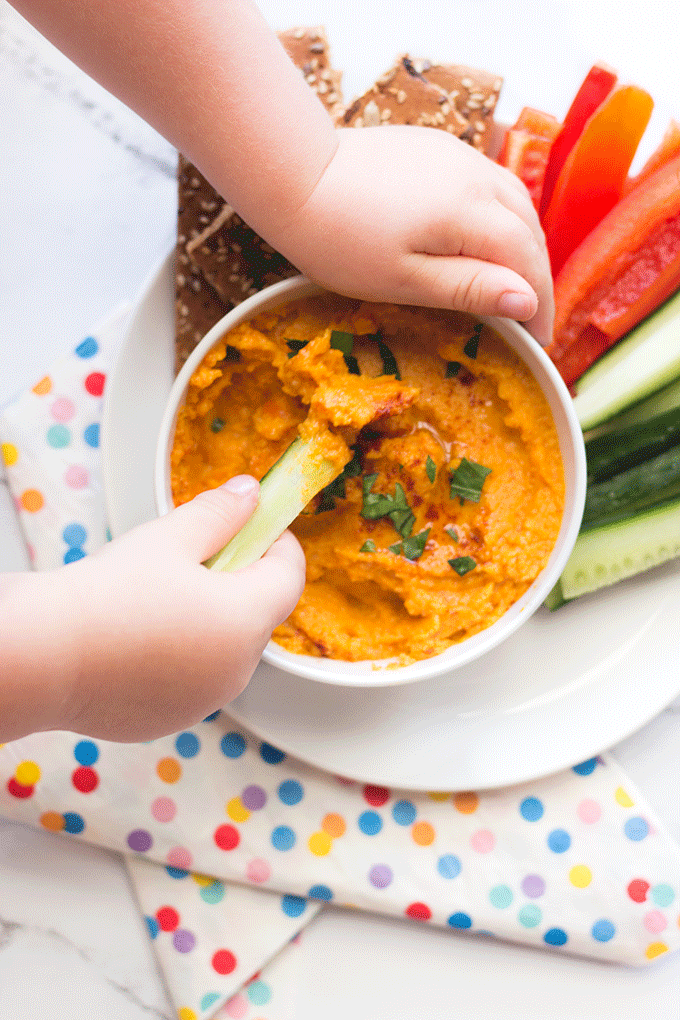 I love that it is so simple to make too, once you have cooked some carrots it is just a case of blitzing all the ingredients together in a food processor / blender.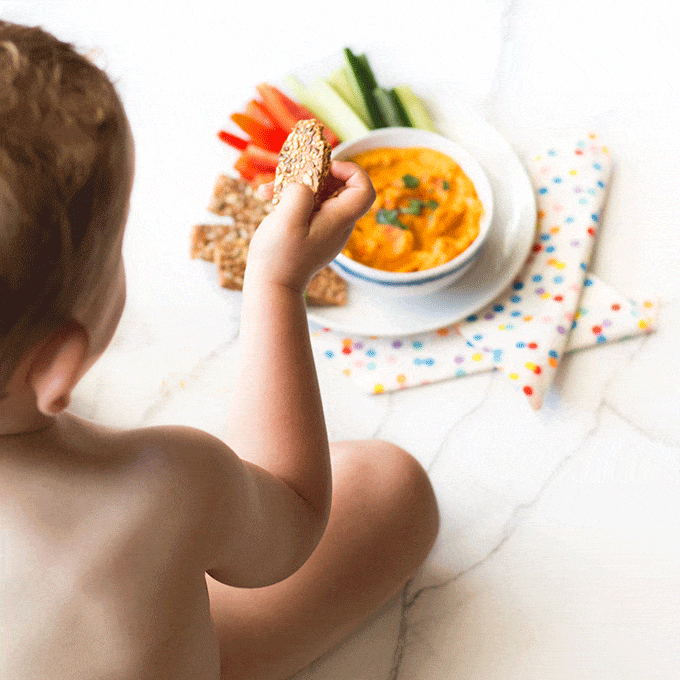 This dip was a big hit with my boys. Whenever I lay down my board to take a photo, both boys tend to come running over to try. I have to take photos at top speed to get a snap before their little hands get in the shot! On this shoot the boys sat there until every ounce of dip was gone and the plate was empty of crackers and veggies!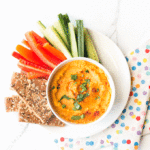 Carrot Hummus
A delicious carrot and chickpea dip / spread.
Ingredients
140

g

1 large carrot roughly chopped

400g

(14 oz)

Canned chickpeas, drained and rinsed

2

tbsp

olive oil

1

medium

Garlic clove, minced

3

tbsp

lemon juice

2

tsp

Tahini

1/2

tsp

Smoked paprika
Instructions
Place carrots in a small saucepan and cover with water. Bring to the boil the reduce to a simmer. Simmer for 15-20 mins (until tender)

Drain the carrots and allow to cool.

Add all the ingredients to a food processor and blitz until smooth.
Recipe Notes
Sore in an air tight container and refrigerate.