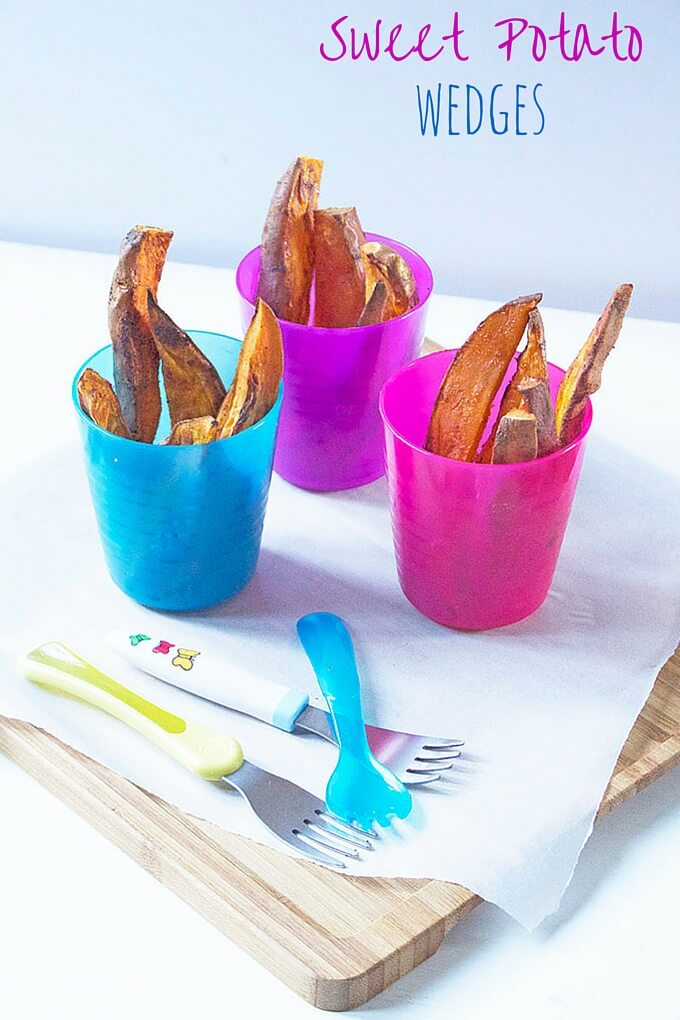 Sweet Potato was something that I never really ate until I had children. When Finn started solids I pureed sweet potatoes and spoon fed them to him as one of his first foods, I then combined them with a range of foods and he gobbled up every last drop. Now he is older I make sweet potato wedges, sweet potato pancakes, use them to top pies or mashed as a side dish. Of course Finn likes them best in sweet potato brownies.
When making wedges I like to toss them in olive oil and add a good shake of spice. Smoked paprika is my favourite and Finn loves them cooked with cinnamon, sometimes I serve a mix of the two for a sweet and savoury taste. We also like them with coriander, lime and garlic.
Now that Finn's brother, Rory, is six months I've just started him on solids. This time I've decided to skip purees and give baby-led weaning (blw) a try. So far I love it (as does Rory) it may be a lot messier but it is great not having to puree everything I make. These wedges make a great first food if you too are doing blw. The oil gives a crispy coat which makes it easier for baby to handle. Don't be afraid to add spices and herbs when making them for your baby. It is great to introduce a wide range of flavours at a young age and remember that just because you don't like a particular seasoning doesn't mean your baby/child will. I gave Rory a selection of plain, cinnamon and smoked paprika. He seemed to like them all but in the end they were all mushed together!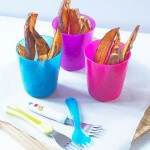 Sweet Potato Wedges
Great as a snack, side dish or as a babies
Ingredients
3

medium sweet potatoes

1

tbsp

olive oil

1

tsp

smoked paprika

(or spice of choice)
Instructions
Pre heat oven to 200C / 400F / Gas 6

Wash and scrub sweet potatoes

Cut each potato lengthways into 8 wedges and place into a large mixing bowl

Add the spice and olive oil and toss to combine

Arrange potatoes in a single layer on baking sheet

Bake in oven for 30 - 35 mins