Fruity Chicken Balls are a great finger food for kids of all ages. Great for baby-led weaning (BLW), for toddlers or in a kids lunch box.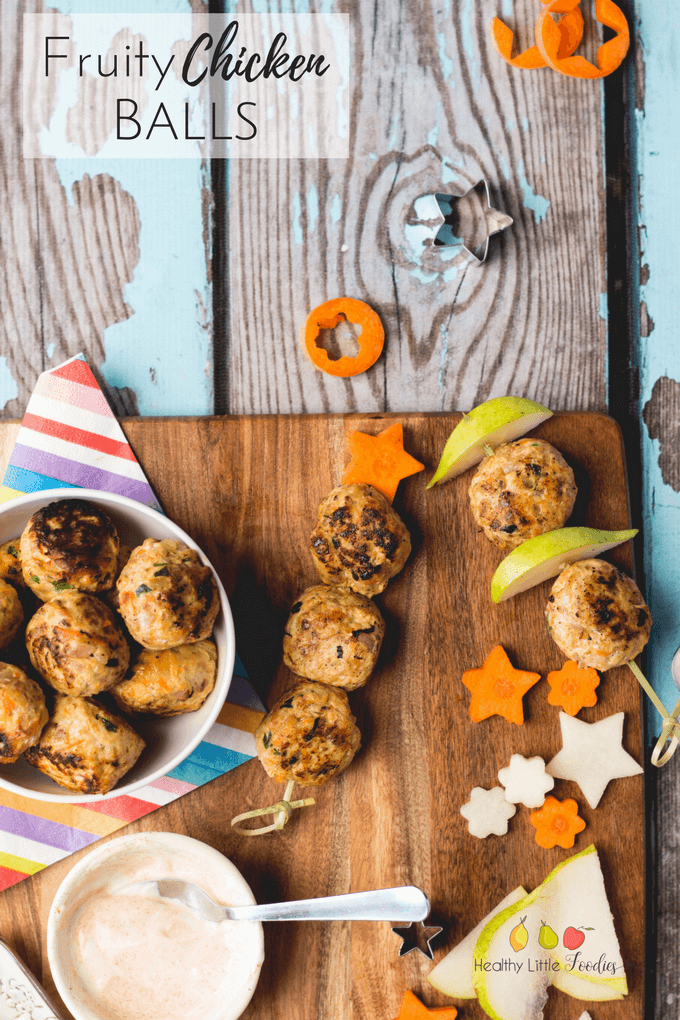 The first time that I made these fruity chicken balls was when Rory was a baby. He did baby-led weaning and I found that these were a great little finger food to have at home or to pop into a lunch box when going out and about.
The only way Rory would eat chicken as a baby was if it was thigh meat or minced and made into burgers or balls such as these. As he got older he was more able /willing to eat chunks of meat but even now, at two years old, he prefers meat served like this.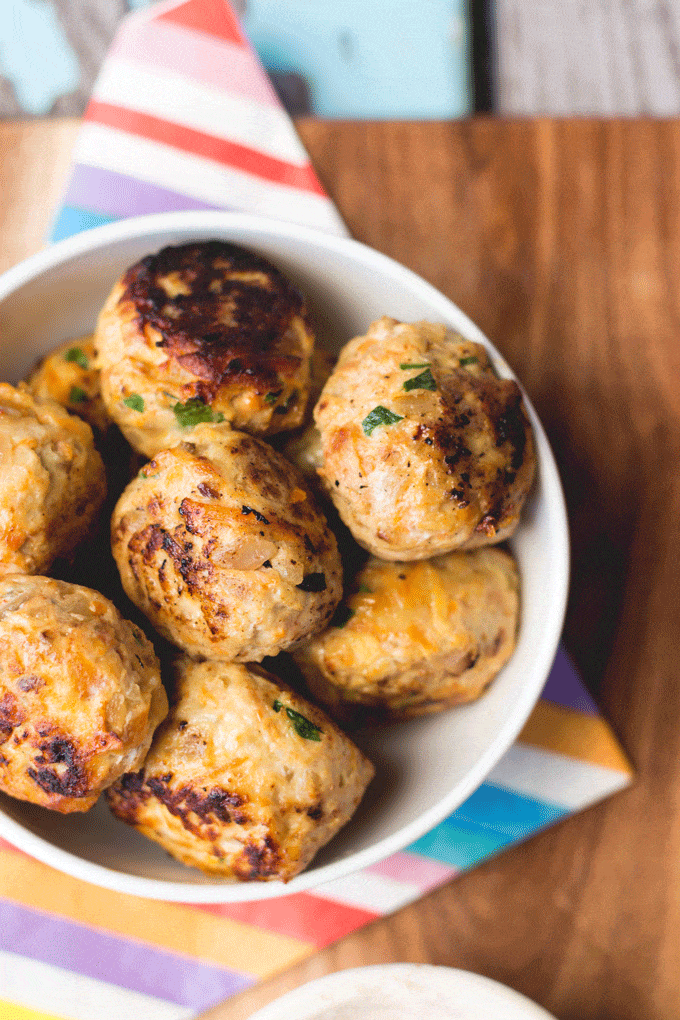 Now that Finn has started school I have been thrown into the world of lunch boxes. It is important to me that Finn has a healthy and varied lunch box as, after all, it makes up a third of his daily food. Lately I have been thinking of different foods that I can add to the lunch box and thought that these would be perfect; they can be frozen and taste really good cold.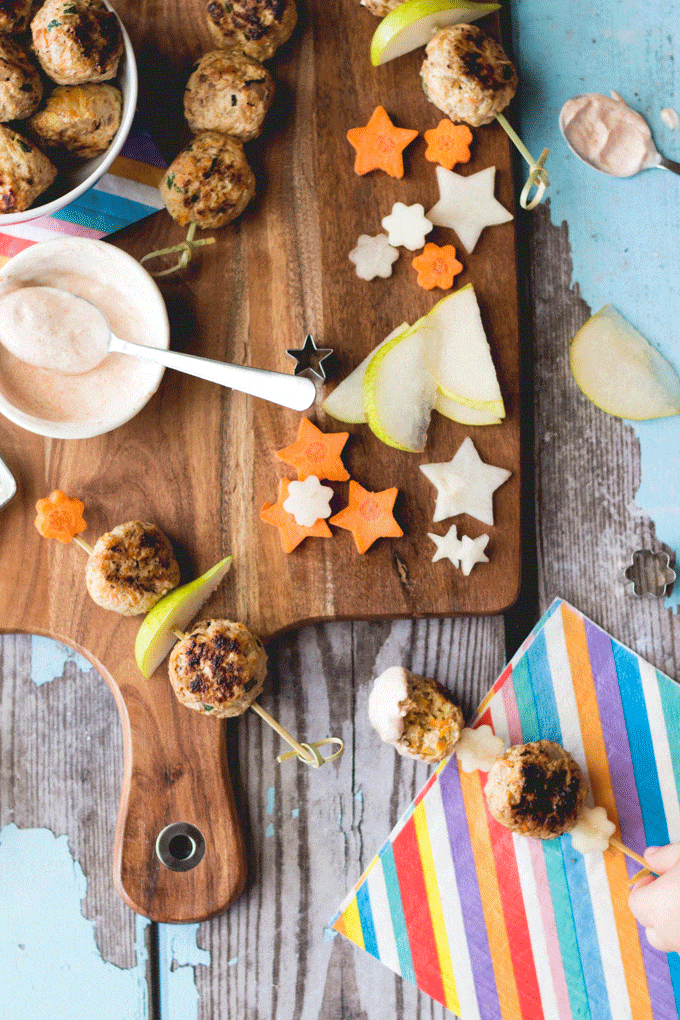 I often serve these as part of a main meal or with a small salad at lunch time. Usually I cut up some fruit and vegetables to make fun little kebab sticks with them. I'm not sure why, but kids generally find food instantly more appealing when it is on a stick!
The reason I add milk soaked breadcrumbs to the mixture is to produce a lighter, more tender ball. If you or your kid have allergies then you can miss this out, they still taste great!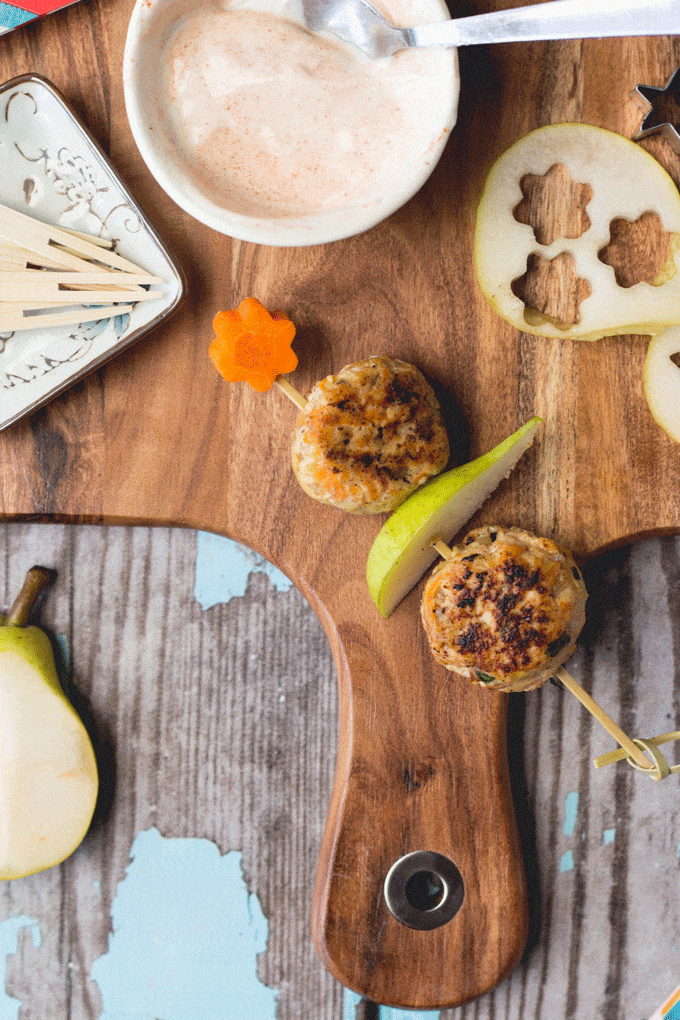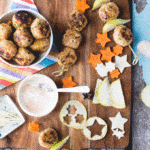 Fruity Chicken Balls
A delicious finger food great for kids of all ages.
Ingredients
1

tbsp

olive oil

1

onion

, finely chopped

1

carrot

, peeled and grated

40

g

fresh breadcrumbs

(1 slice)*(optional)

2

tbsp

milk*

(optional)

1

small pear

, peeled and grated

1

apple

, peeled and grated

500

g

chicken mince

2

tsp

fresh chopped parsley

1

tsp

smoked paprika

oil for frying
Instructions
Heat the oil in a pan and fry the onion and carrot, over a low heat, until soft. (For around 5 mins)

Add the milk to the breadcrumbs and allow to sit for 5 mins. (*Optional)

Using your hands (or a sieve) squeeze as much water as you can out of the apple and pear.

Add all the ingredients to a mixing bowl and mix with your hands until all the ingredients are mixed together.

Form around 25 balls with your hands. Shallow fry for around five minutes, until golden on both sides.
Recipe Notes
*I add the soaked breadcrumbs to the mixture to produce a lighter, more tender ball. If you have an allergy then you can miss this out but the ball will be tougher.