Prune Puree is easy to make and can be used in various ways. Add it to enhance the flavour of yogurt or oatmeal, use it as a natural sweetener in baked goods, or serve as a puree to aid baby constipation.
Jump to:
Reasons to Love this Puree
Constipation Reliever: Prunes are rich in fibre, which can help promote regularity and relieve constipation. Additionally, they contain sorbitol which helps soften the stool and make it easier to pass.
Versatile: Add it to smoothies, swirl it through yogurt add it to banana porridge, mix into baked goods or even serve it on a cheese board.
Easy to Make: Making prune puree is simple and quick. All you need is one shelf-stable ingredient, a blender and around 5 mins.
Freezer Friendly: Freeze in small portions so you have some available when ever needed.
Video
Ingredient Information
For the full recipe, with ingredient amounts, scroll to the recipe card at the bottom of the post.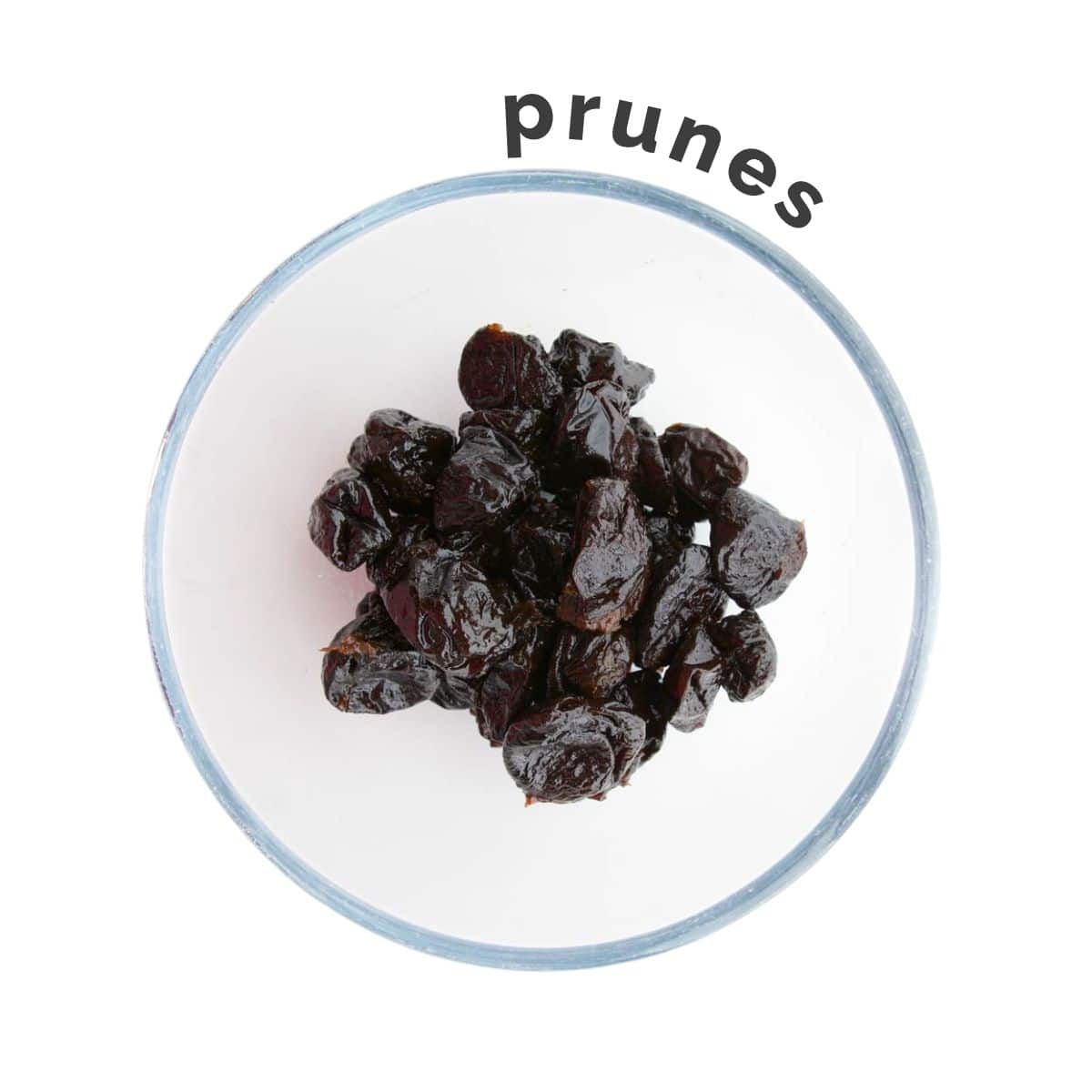 To make prune puree all you need is prunes and hot water. Use soft and shiny prunes and ensure that any pits or pit fragments are removed before making the puree.
Variations
Adding spices and herbs to baby food has many benefits. Prunes pair well with a range of spices including allspice, cinnamon, clove, ginger, lemon/orange zest, thyme and vanilla. Try adding a pinch of one of these to add flavour variation.
Step By Step Instructions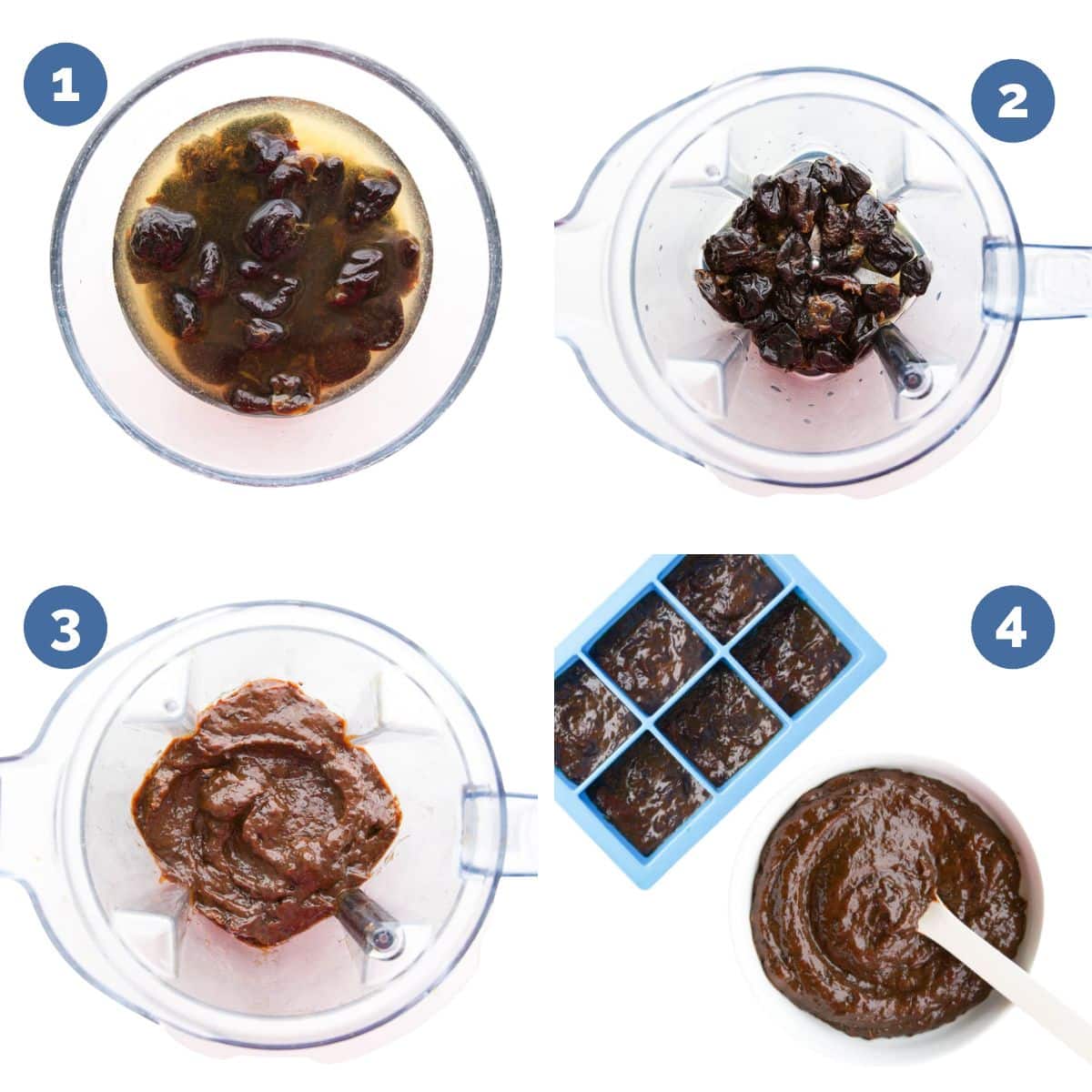 Add the prunes to a bowl and cover with warm water. Allow to soak for around 10 -20 mins or until they are very soft. (soft enough to mash)
Transfer the prunes to a blender ( I use a slotted spoon to do this) along with a little of the water used for soaking (I used ¼ cup).
Blend the prune puree until smooth and add more water if needed (or to achieve desired consistency.) If required, use a soft spatula to scrape the sides of the blender.
Serve or store in the refrigerator/freezer.
Serving Suggestions
Recipe FAQs
What are Prunes?
Prunes are dried plums. They have a sweet taste, chewy texture and dark colour. Prunes are widely available and can be found in most grocery stores, health food stores and supermarkets. You can typically find them in the dried fruit section.
Are Prunes Healthy?
Prunes are a great source of protein, fibre and nutrients such as vitamin B6, potassium, vitamin K and antioxidants. However, they are high in naturally occurring sugars and should be consumed in moderation. Prunes can help with gut health due to their sorbitol and fibre content and can be an option for babies and toddlers who are constipated. (Note: make sure you let your baby's health care provider know about constipation)
When Can Babies Eat Prune Puree?
Babies can eat prune puree from 6 months but I recommend starting with and concentrating on vegetable purees first to allow them to get used to less sweet purees.
Can You Store Leftover Prune Puree?
Yes, you can store any leftovers in an airtight container and refrigerate for up to 2 days. Alternatively, you can fill an ice cube tray with the puree and freeze it until solid. Once solid, transfer to a freezer storage bag, date and label, and freeze for up to 2 months.
Read more about storing baby food.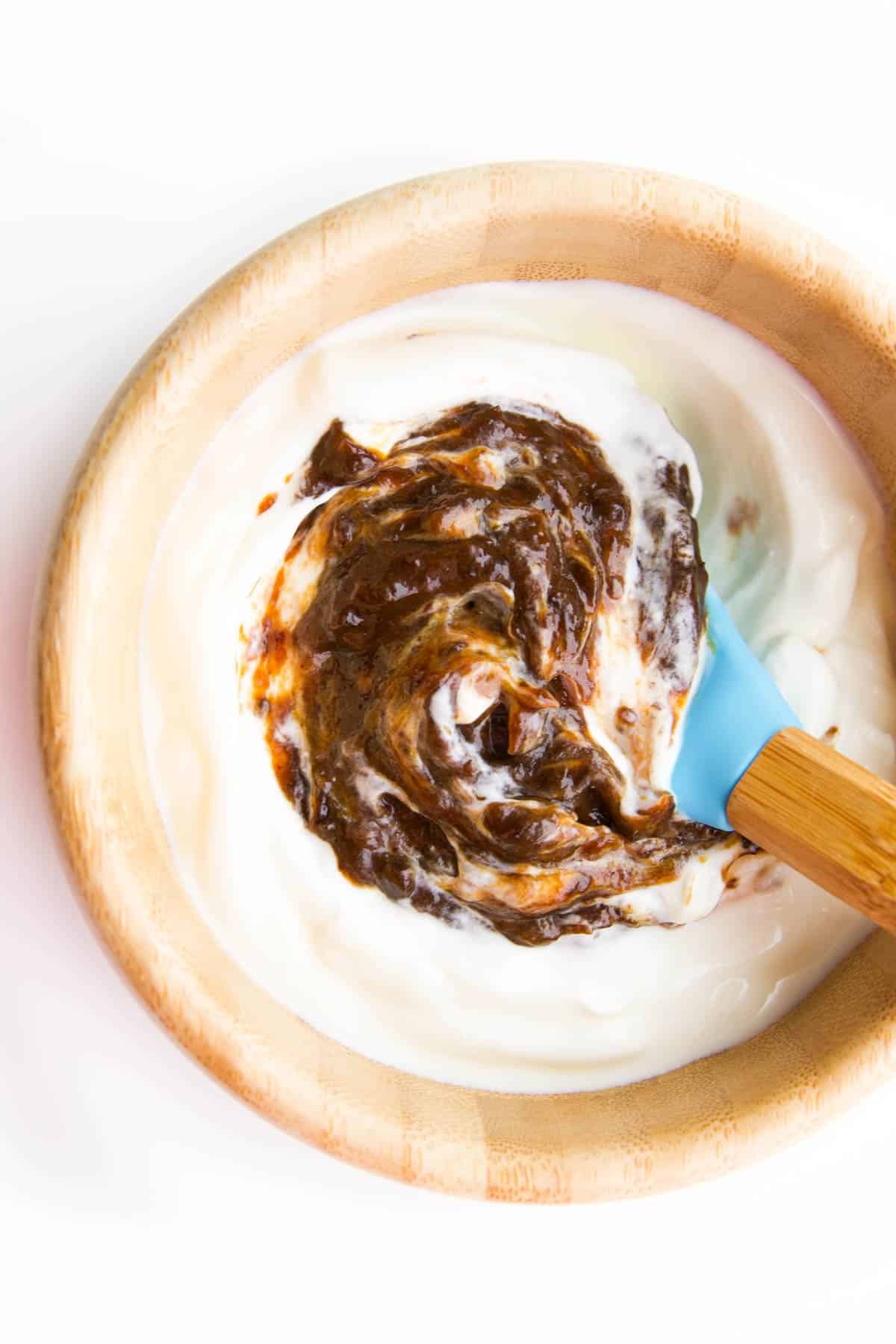 Other Baby Purees to Try
Looking for more healthy kid recipes?Sign up for my free recipe newsletter to get new family friendly recipes in your inbox each week! Find me sharing more kid-friendly inspiration on Pinterest and Instagram.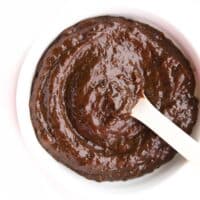 Prune Puree
This easy-to-make Prune Puree can be served to help relieve baby constipation. However, this puree doesn't need to be limited to babies. You can use it to enhance the flavour and nutrition of yogurt, oatmeal and baked goods, making it a versatile puree for anyone to enjoy.
Prep Time: 25 minutes
Total Time: 25 minutes
Serves:8
Hover over "serves" value to reveal recipe scaler
Ingredients
225g (8oz) Pitted Prunes
Warm Water (enough to cover)
Instructions
Add the prunes to a bowl and cover with warm water. Allow to soak for 10-20 mins or until they are very soft. (Soft enough to mash.)

Add the prunes to a blender along with a little of the water used for soaking (around ¼ cup). Puree the prunes until smooth - scraping down the sides with a spatula and adding more water if needed.
Recipe Notes
Prune Soaking: How long you need to soak will depend on the prunes and your blender. Some may be soft enough to blend with very little soaking.  Smooth/Textured Puree: Add more or less water depending on the consistency you wish the puree to be.  Flavour Variations: Try adding a pinch of allspice, cinnamon, clove, ginger, lemon/orange zest, thyme or vanilla. Nutritional Information is a ROUGH guide only, calculated using an online nutrition calculator. 
Nutritional facts
Calories: 68kcal | Carbohydrates: 18g | Protein: 1g | Fat: 0.1g | Saturated Fat: 0.03g | Polyunsaturated Fat: 0.02g | Monounsaturated Fat: 0.01g | Sodium: 1mg | Potassium: 208mg | Fiber: 2g | Sugar: 11g | Vitamin A: 221IU | Vitamin C: 0.2mg | Calcium: 12mg | Iron: 0.3mg