These healthier treats are perfect for kids. They contain no refined sugar, syrups or honey and are sweetened ONLY with fruit.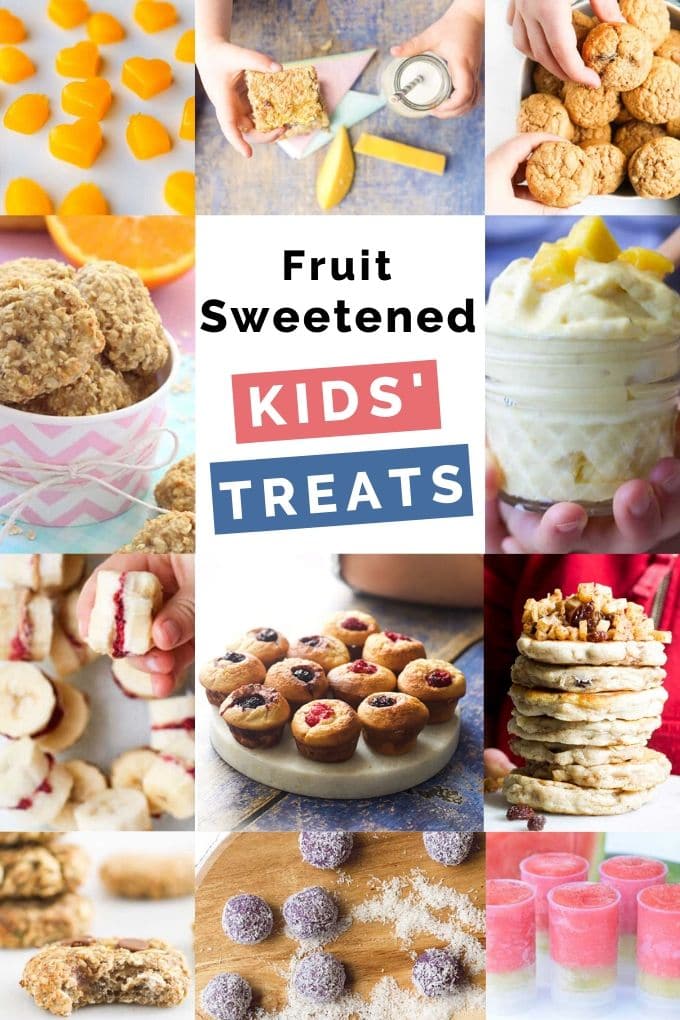 Using Fruit as a Sweetener
Fresh fruit is great to use as a sweetener and I have been using it in desserts/baking ever since my kids were babies. Although not as sweet as sugar, syrups, honey and dried fruit etc, it still provides a subtle sweetness that is perfect for little ones.
Dried Fruit / Fruit Juice - Fruit is a source of natural sugar and dried fruit/fruit juice is a concentrated form of this. As my kids got older I started to add dried fruit and fruit juice to increase the sweetness of their homemade treats. By this time they had been exposed to more sugary foods and were used to sweeter flavours.
Why I Love Using Fruit to Make Healthier Treats
Children can see fruit being used in different ways (get them helping in the kitchen!)
Fruits can provide different flavours as well as sweetness
Contains added nutritional benefits.
Some of the healthier treats, listed below, are only sweetened with fresh fruit and I would be happy enough to serve these, daily, as part of a breakfast or snack. However, the products with a lot of dried fruit would be occasional treats for my kids. If I was to allow the boys to snack on these throughout the day then I know meal times would more of a battle.
Muffins
Sweet Potato Muffins - Sweet potato puree and raisins make these little muffins perfectly sweet for little ones' pallets.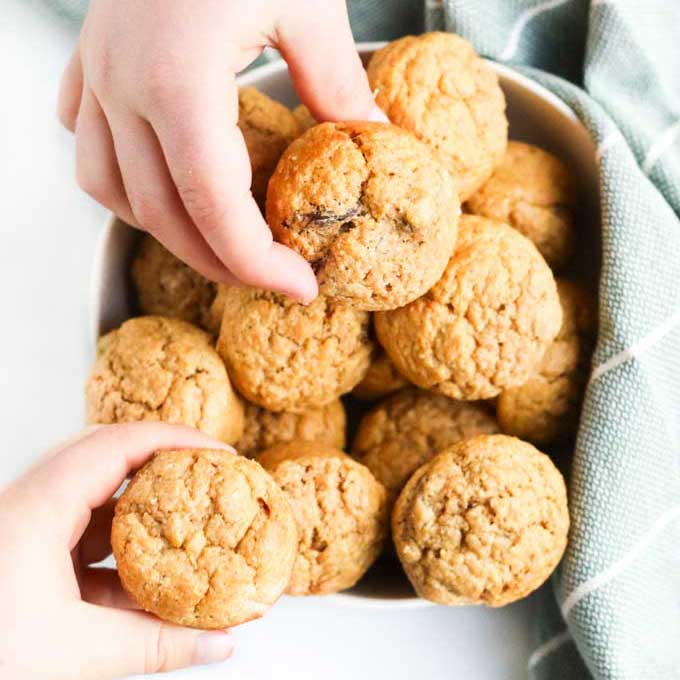 Blender Muffins - Whizz up the batter of these quickly in your blender, pour into muffin trays and top with berries before baking.
Oat Bars / Cookies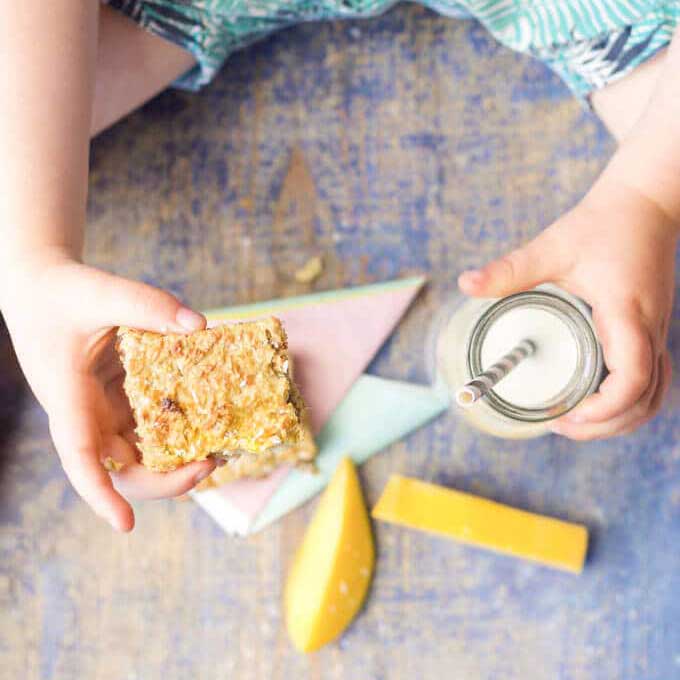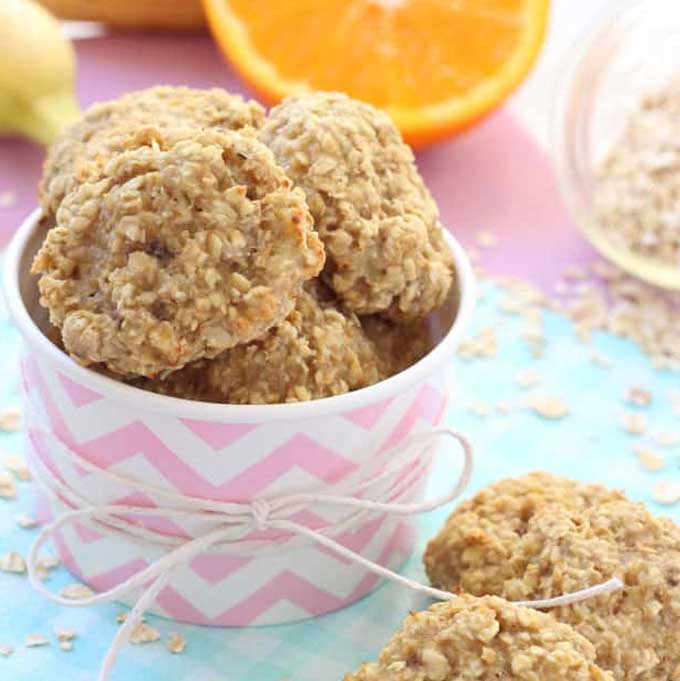 Banana Oat Cookies Fun to make with the kids and a great alternative to cookies packed with sugar. The base recipe is made with only two ingredients but you and your kids can have fun experimenting with the different add-ins suggested.
Pancakes
Apple Pancakes Apple and cinnamon, a match made in heaven. Make sure you leave some of these for the kids!
Jelly / Gummies
Orange Juice Gummies (Kids Eat by Shani) These gummies would be a fun and delicious treat to serve at a kids' party.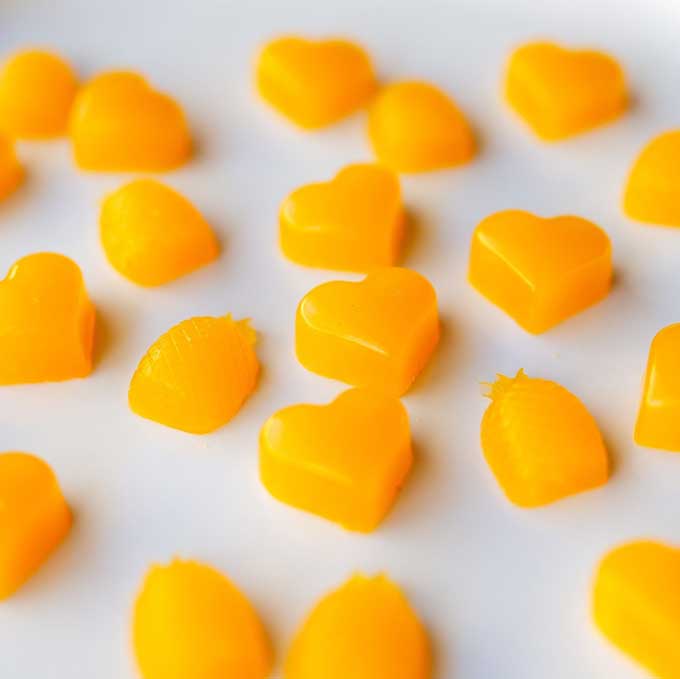 Fruit Juice Jelly Top this simple jelly with some gorgeous berries to make a delicious dessert for a kids' party.

Bliss Balls
Blueberry Breakfast Balls How amazing is the colour of these balls? They are named breakfast balls but are also perfect as a healthier treat.
Apple Pie Bliss Balls (Goodie Goodie Lunch Box) All the flavours of apple pie in a convenient little ball.
Frozen treats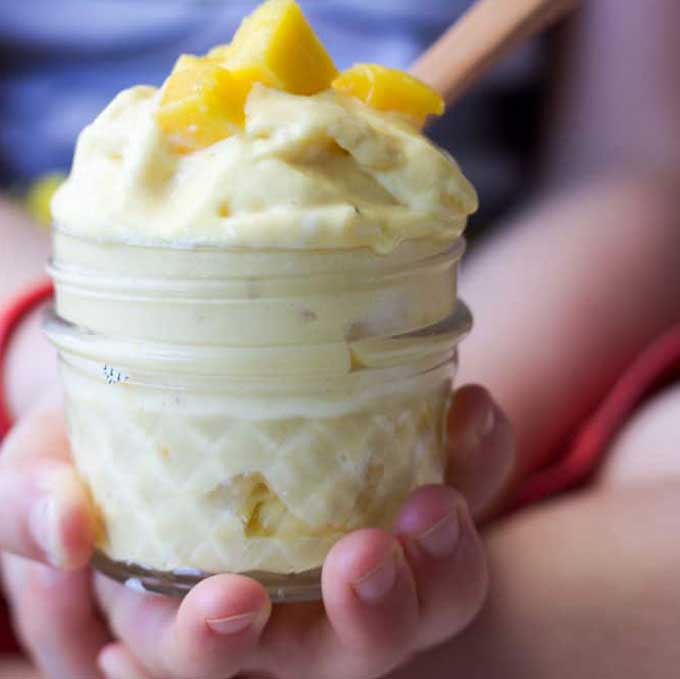 Hopefully, there is a healthier treat (or two) on this list that your kids will love. Why not get your kids involved with making them too 🙂
If you do try any of the recipes I'd love to know which ones and whether your kids enjoyed them. Please leave a comment below or tag your pictures on Instagram @healthylittlefoodies
*This post was originally posted Dec 2016 but has been updated with new photos and recipe links.