Chicken Tikka Skewers are perfect served with some salad and rice or stuffed into a sandwich. A mild spiced flavour, perfect for kids.
My first interview for a job as a development technologist involved me tasting chicken tikka skewers and trying to reproduce them without a recipe (and taking into consideration the factory environment.) Although these are quite different to the ones I made that day, every time I make them I do think back to that interview. (I got the job incase you are interested)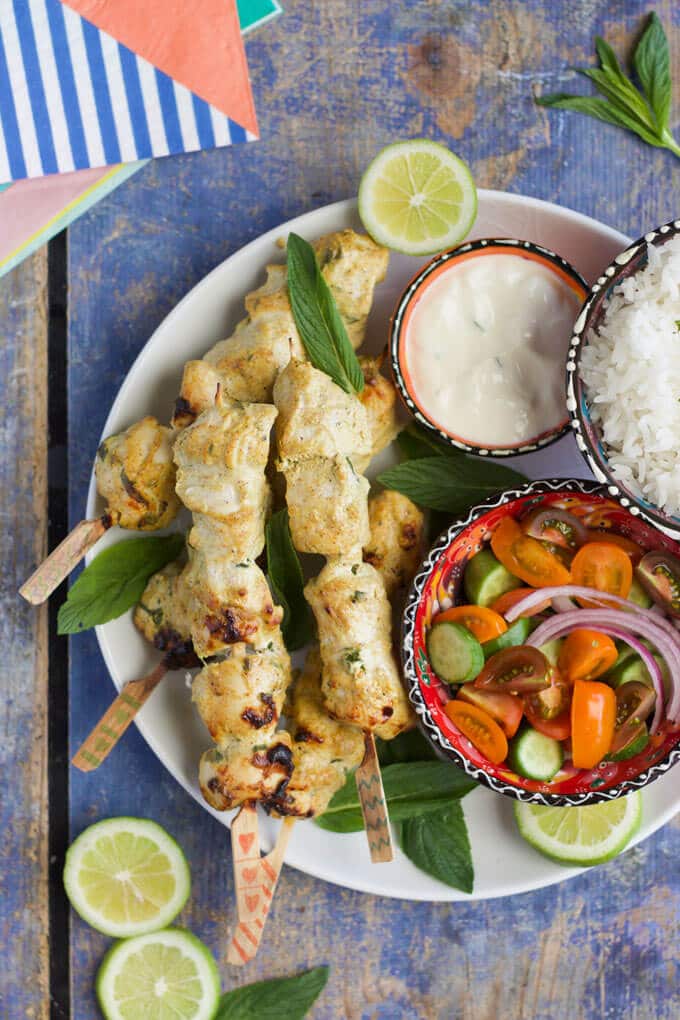 I've only recently started making these for Finn as he used to struggle with chicken unless it was shredded or cut up small. To be honest he still isn't keen on chunks of meat but absolutely loves this if I shred his up. I'm happy with that, I want to introduce lots of flavour as young as possible and this is a great dish to do that with.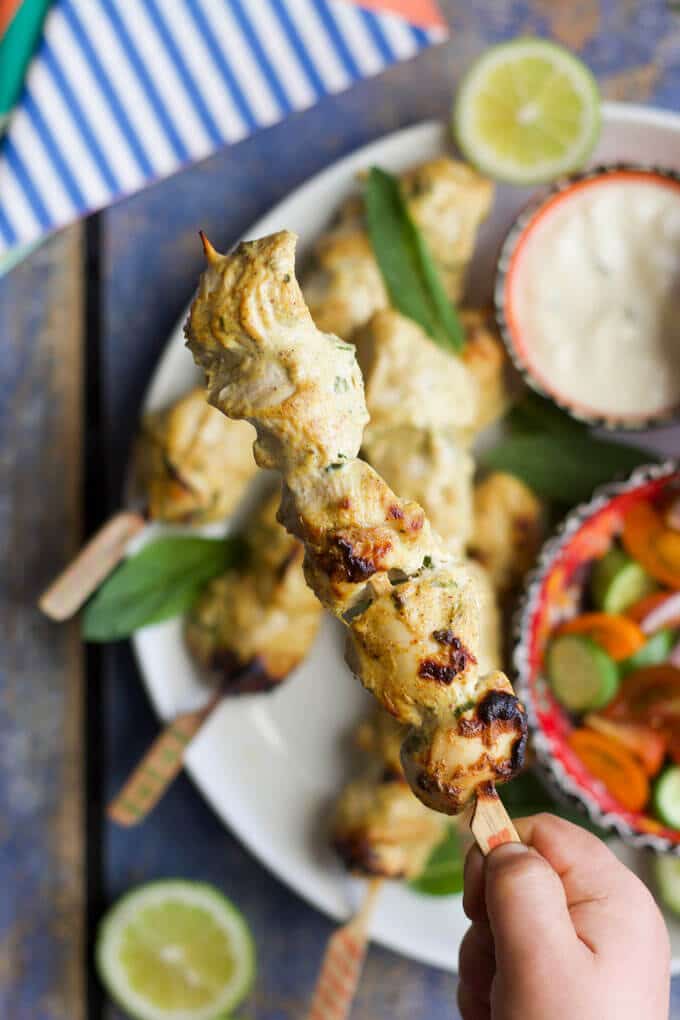 If you have any leftovers then just shred it up and make delicious chicken tikka sandwiched for lunch or why not try shredding it and topping a tortilla pizza with it. So yummy for the whole family to enjoy.
Looking for more healthy kid recipes?Sign up for my free recipe newsletter to get new family friendly recipes in your inbox each week! Find me sharing more kind-friendly inspiration on Pinterest and Instagram.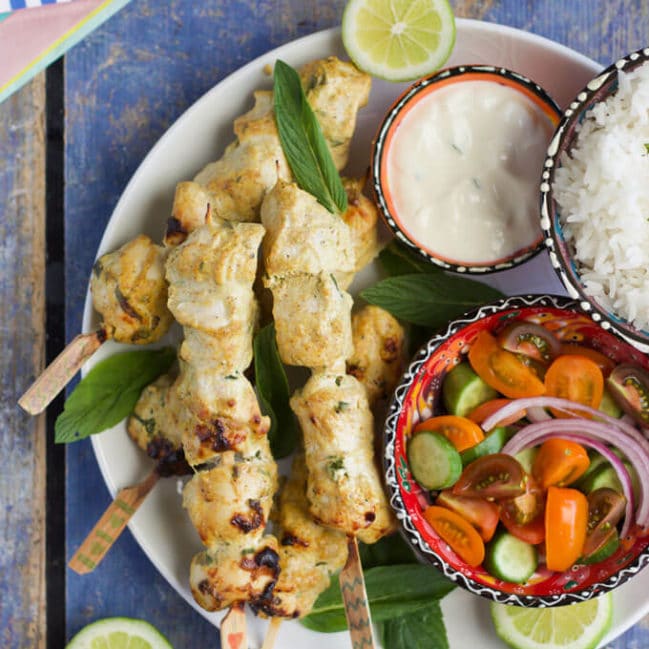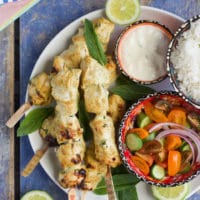 Chicken Tikka Kebabs
Chicken marinated in spiced yoghurt and cooked on a stick.
Prep Time: 40 minutes
Cook Time: 15 minutes
Total Time: 55 minutes
Serves:4
Hover over "serves" value to reveal recipe scaler
Ingredients
4 cloves garlic - crushed
1 inch ginger - grated
1 tsp cumin
1/2 tsp turmeric
2 tsp gram masala
1 tsp paprika
1/3 cup chopped coriander
1 cup (250g) natural yogurt
3 small (280g) chicken breasts - cut into chunks
Instructions
Mix the garlic, ginger, spices and yogurt together

Stir through the coriander

Add the chicken and mix well until the marinade coats the chicken.

Allow to marinade for at least 30 mins (I left overnight)

Soak the wooden skewers in water for 20 mins before skewering

Place in a preheated oven (180C, 350f, Gas 4) until the chicken is cooked through (approx. 15min)
Recipe Notes
I balanced the kebabs on a dish before cooking (see pic) to catch any marinade and to keep my oven clean!
These kebabs are lovely served with rice, couscous, quinoa, bulgar wheat or made into a delicious nan bread sandwich.