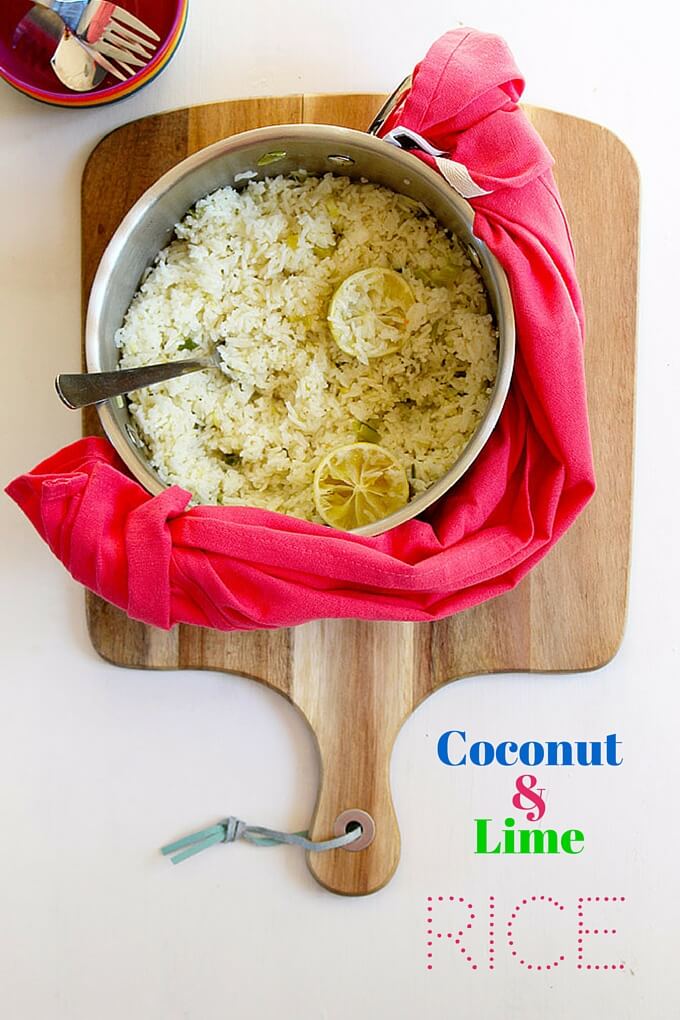 This coconut lime rice dish makes a great accompaniment to many dishes but it can also be easily adapted to serve as a dish in its own right. In the past I have added shredded chicken, red pepper and chunks of mango to the rice and Finn has devoured it in seconds.
The coconut milk gives the rice a beautiful creamy texture and as the rice cooks the lime starts to become jammy. I've had a lot of compliments when I have served this rice, both from adults and children.
Please remember that some commercial stocks can be very salty, try and use home made stock or look for low salt / baby stock.
Coconut and Lime Rice
Ingredients
2

tbsp

coconut oil

4

spring onions finely chopped

2

cup

basmati rice

2

cup

coconut milk

2

cup

chicken stock

1

lime
Instructions
Heat oil in a pan, add the spring onion and cook on a gentle heat for around 2 minutes (until soft)

Add the rice and make sure the grains are coated in the oil.

Add the stock, coconut milk and zest of the lime and bring to the boil. Half the lime and add both parts to the pan.

Cover, reduce the heat to a gentle simmer and cook for 15 - 20 mins (until all liquid is absorbed. )

Leave the pan covered, with the heat turned off, for a further 5 minutes. Then remove the lime and squeeze the flesh into the rice dish.

Fluff with a fork and serve.