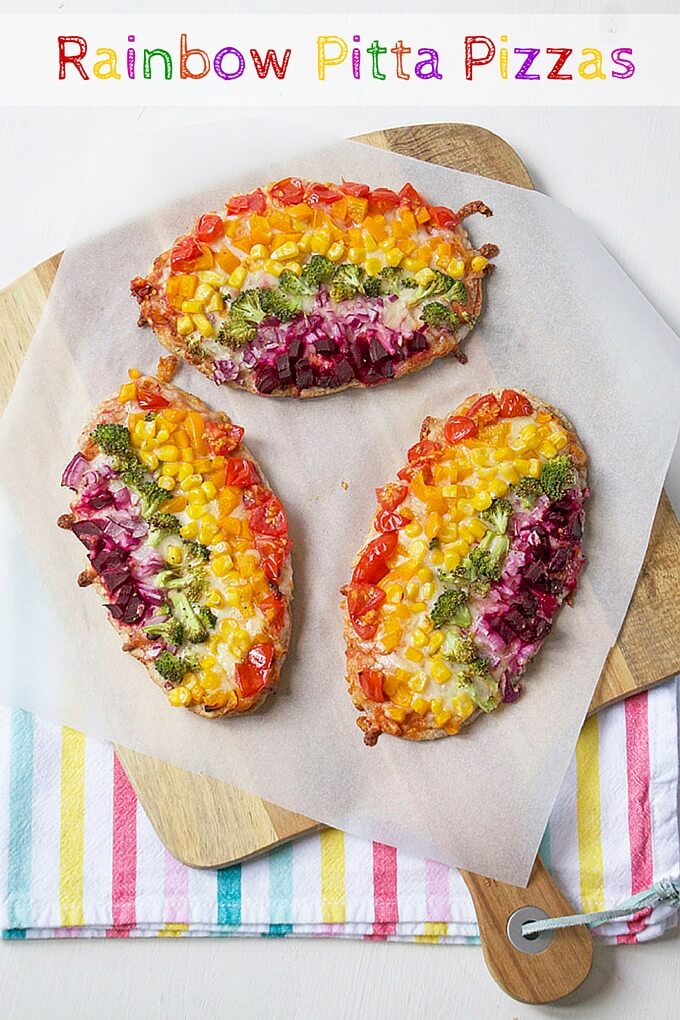 If you are looking to make a quick meal then pitta pizzas are perfect. I love colourful food and this rainbow pitta pizza is no exception. It is a great way to get a range of vegetables into your child's diet and eating a rainbow of fruit and vegetables helps give your body the nutrients it needs.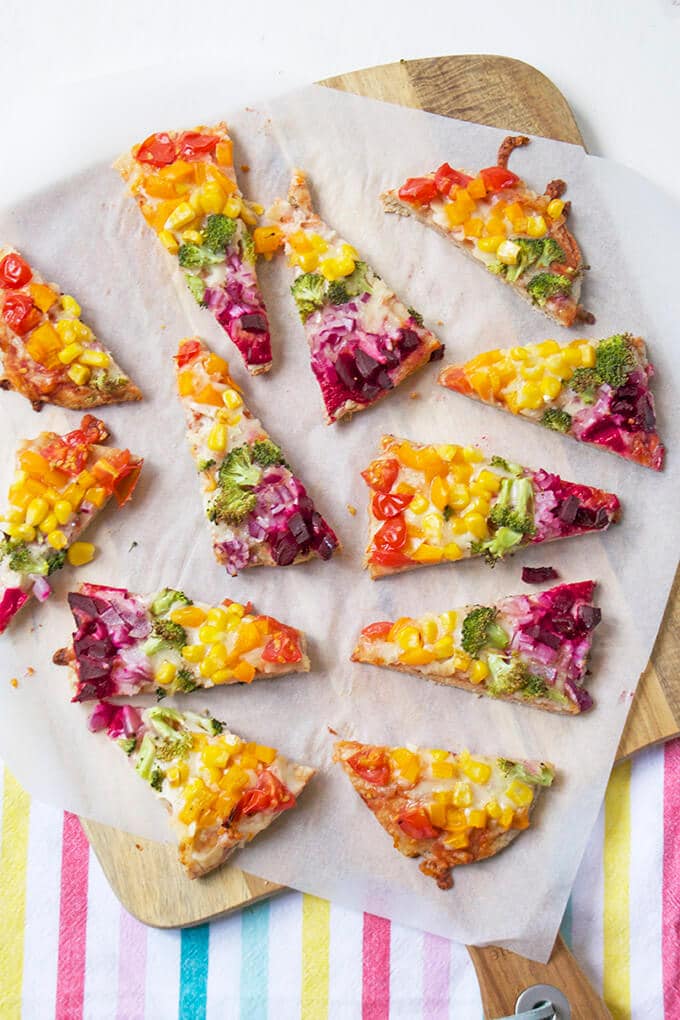 This is another great way to get your kids involved in the kitchen. I chopped all the vegetables up and made a pizza for Finn to copy. Although it didn't quite end up looking like a rainbow he still got each vegetable onto the pitta and was proud of his finished masterpiece!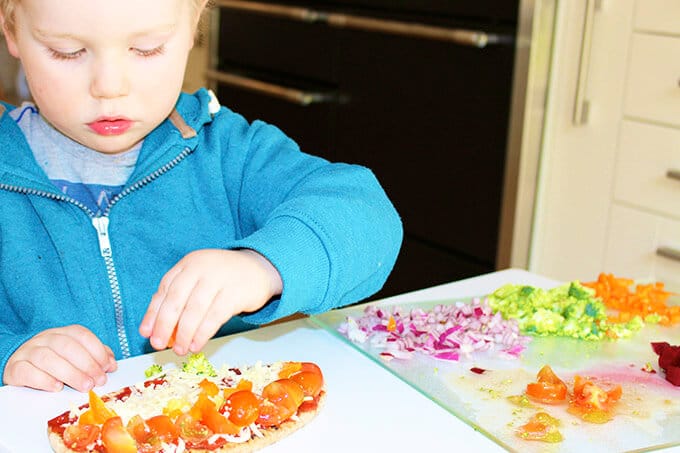 Start by adding some pizza sauce or passata and then some grated mozzarella cheese. Finally arrange the chopped vegetables as a rainbow. I used cherry tomatoes, orange peppers, sweetcorn, broccoli, red onion and finally cooked beetroot.
Looking for more healthy kid recipes?Sign up for my free recipe newsletter to get new family friendly recipes in your inbox each week! Find me sharing more kind-friendly inspiration on Pinterest and Instagram.
Rainbow Pitta Pizzas
Prep Time: 10 minutes
Cook Time: 15 minutes
Total Time: 25 minutes
Serves:3
Hover over "serves" value to reveal recipe scaler
Ingredients
4 Wholemeal Pitta Bread
1/2 cup Pizza Sauce or Passata
1/2 cup Grated Mozzarella
A rainbow of chopped vegetables e.g. (tomatoes, orange peppers, sweetcorn, broccoli, red onion, cooked beetroot)
Instructions
Pre heat oven to 200c / 400F / Gas 6

Spread each pitta with pizza sauce and sprinkle with mozzarella cheese.

Place the vegetables on top like a rainbow

Place pittas on baking tray and heat for approx. 10 - 15 mins (until the vegetables are cooked to taste.)