Quinoa, chicken and vegetables are cooked in a creamy tomato sauce and topped with cheese to make a delicious Chicken and Quinoa Bake
I'm a massive quinoa fan and I think it is a fantastic grain (or technically seed) for kids. It is a slow releasing carbohydrate and a complete protein making it a great, wheat free, alternative to starchy grains. We love it in fruit and nut quinoa bars, for breakfast, as an alternative to mac and cheese and of course in this Chicken and Quinoa Bake.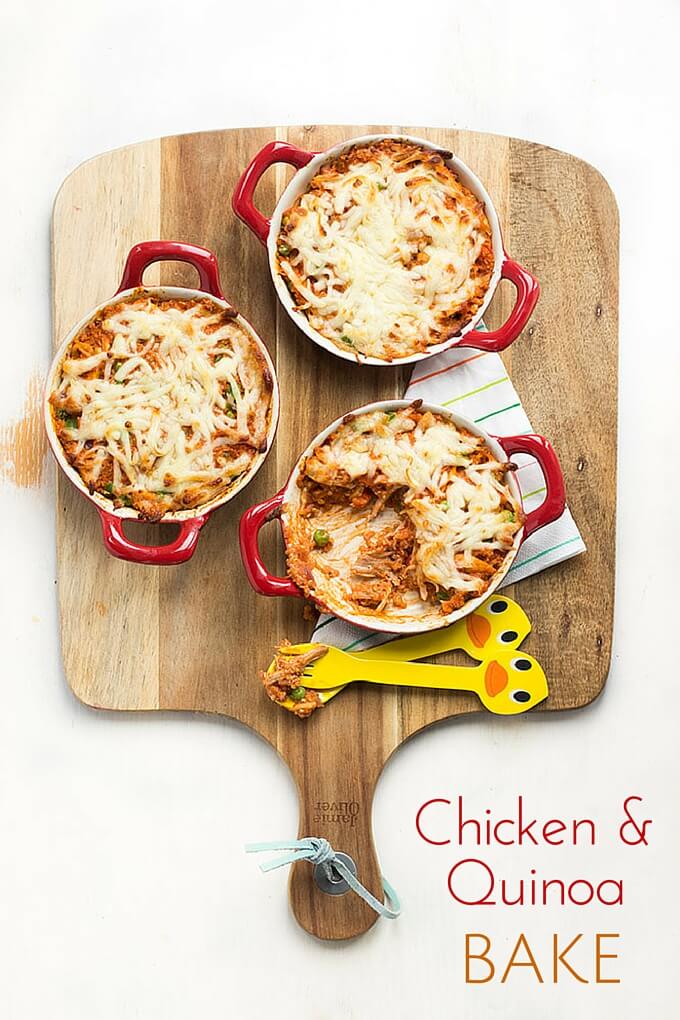 This dish is something I make a lot, with the added chicken and cheese it really is a good source of protein. As the chicken is shredded it is also a brilliant dish for those kids that don't like, or struggle with, big chunks of meat (like my youngest). The sauce is made with cream cheese and then the dish is topped with mozzarella. Fantastic for all the cheese lovers!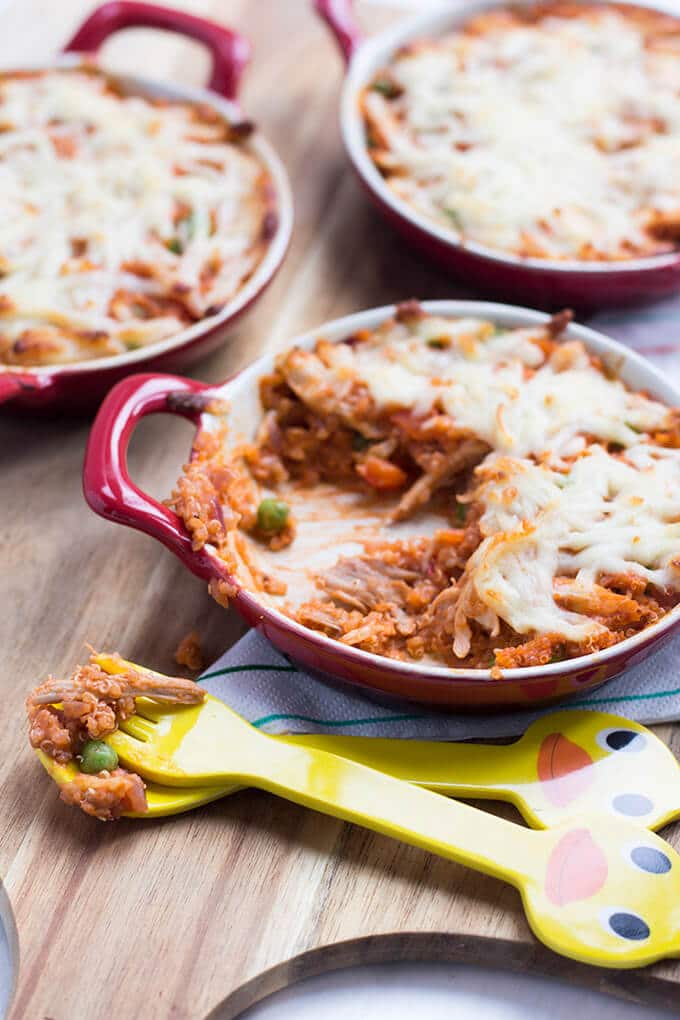 You May Also Like
Have you tried this recipe? I love receiving your feedback, please rate and leave a comment below or tag me on Instagram @healthylittlefoodies
Looking for more healthy kid recipes?Sign up for my free recipe newsletter to get new family friendly recipes in your inbox each week! Find me sharing more kind-friendly inspiration on Pinterest and Instagram.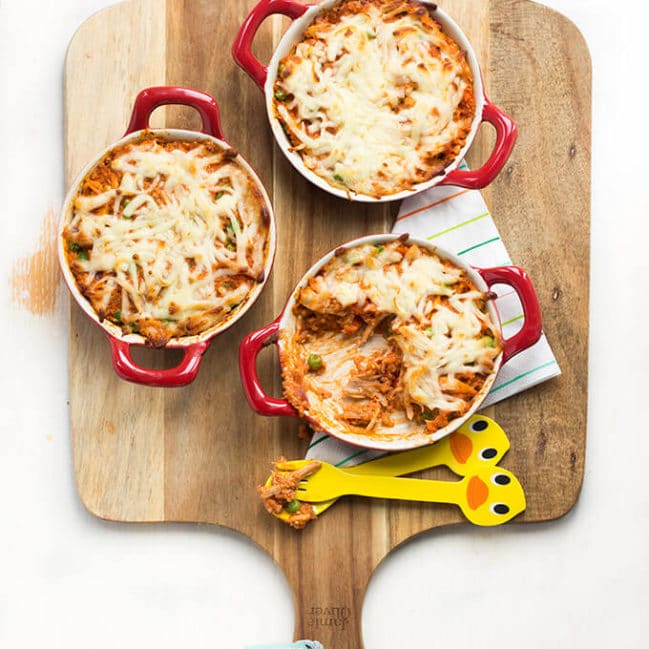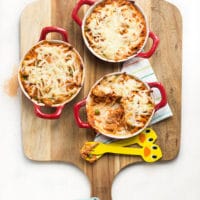 Chicken and Quinoa Bake
Quinoa, chicken and vegetables cooked in a creamy tomato sauce and topped with cheese. A great family dish.
Prep Time: 10 minutes
Cook Time: 50 minutes
Total Time: 1 hour
Serves:6 -8
Hover over "serves" value to reveal recipe scaler
Ingredients
1 cup (175g) quinoa
1 tbsp oil
1 onion (finely chopped)
1/2 celery stalk (finely chopped)
2 cloves garlic (finely chopped)
1 red pepper (finely chopped)
500 g (2 cups) passata
1/2 tsp italian herbs
100 g cream cheese
250 g cooked shredded chicken
130 g (1 cup) frozen peas
100 g (1 cup) grated mozzarella
Instructions
Pre heat oven to 170c / 350F/ Gas 3

Cook the quinoa to the pack instructions and set aside.

Meanwhile, heat oil in a sauce pan over a medium / high heat. Add the onion and celery, reduce the heat and cook until softened. (4 mins)

Add the garlic and pepper and cook for a further 2 mins.

Add the passata, cream cheese and herbs, stir until the cheese is dissolved and then allow to simmer for 5 mins.

Add the quinoa, chicken and peas and stir until combined. Transfer the mixture to a oven proof dish (approx. 9x9) or several smaller ones. Add the mozzarella to the top.

Bake until bubbling and all the cheese is melted (approx. 30 min) (times will vary depending on size of dish/s used)
Recipe Notes
Why not try replacing the mozzarella with cheddar?