My slow cooker is something that I use in spurts. Sometimes it is out and used constantly and then for months it is hidden away and forgotten about. I found it a life saver when Rory was first born. I'd drop Finn off at nursery, Rory would fall asleep in his stroller and I used the time to make something in the slow cooker. This was much easier than trying to cook something at 5pm, when he just seemed to constantly want to feed and be held.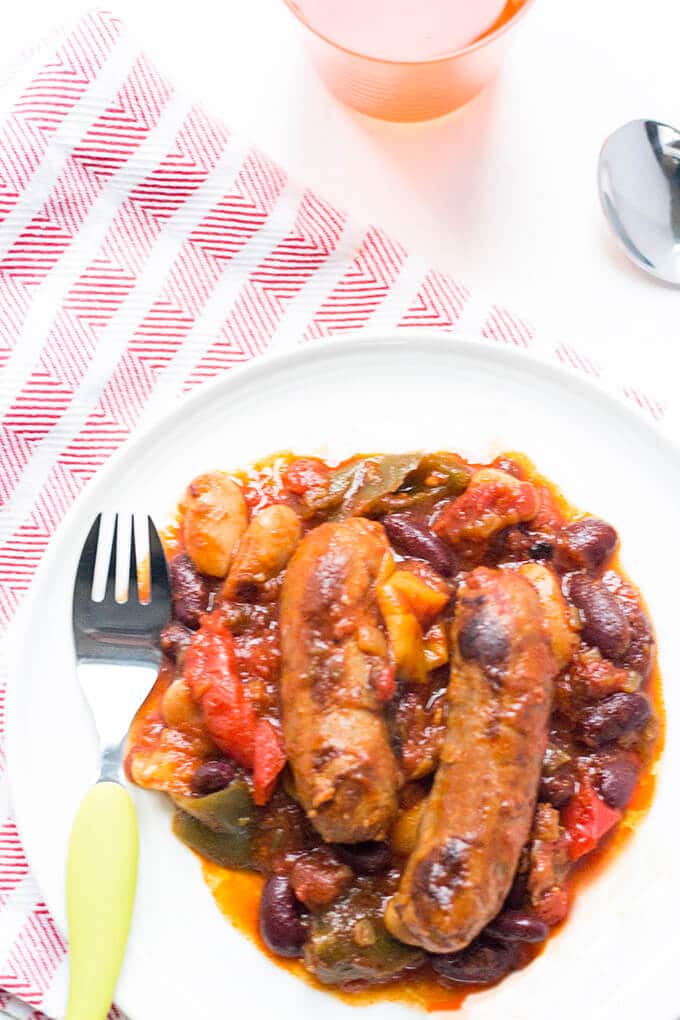 I do tend to use the slow cooker more in the winter and love coming back in the evening to dinner being  ready. I have a few favourite recipes that I'll post over the next couple of months. I thought I'd start with Finn's favourite – sausage hotpot. We don't often eat sausages so Finn is delighted when he is served this. There is a lot of good stuff in this too though – beans, peppers, tomato, onion and celery.
This wasn't the easiest dish to photo – trust me it tastes so much better than it looks in these photos!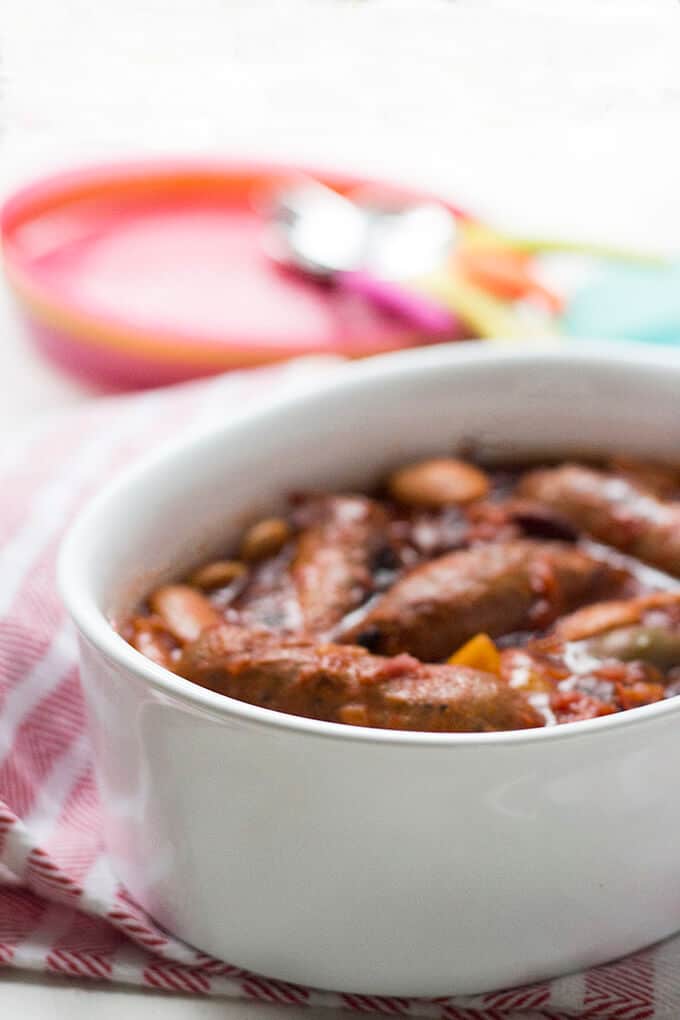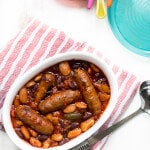 Slow Cooker Sausage Hotpot
Total Time
6
hours
15
minutes
Ingredients
1

tbsp

olive oil

1

onion

(finely chopped)

1

celery stalk

(finely chopped)

2

cloves

garlic

(finely chopped)

12

good quality sausages

3

peppers

(i used one green, red and yellow)

1 400

g

tin kidney beans

(rinsed and drained)

1 400

g

tin butter beans

(rinsed and drained)

1 400

g

tin chopped tomatoes

3

tbsp

tomato puree

1

tsp

smoked paprika
Instructions
Heat the olive oil in a frying pan over a medium heat. Add the onion, celery and garlic and fry for 5-10 mins (until softened) Transfer the mixture to the slow cooker.

Add the sausages to the pan and cook for 5-10min (until browned all over) Transfer to the slow cooker.

Add all the other ingredients to the slow cooker, mix and cook on low for 6-8 hours