These Sweetcorn Quinoa Fritters are made from store cupboard / freezer essentials and are great for kids, toddlers and baby-led weaning.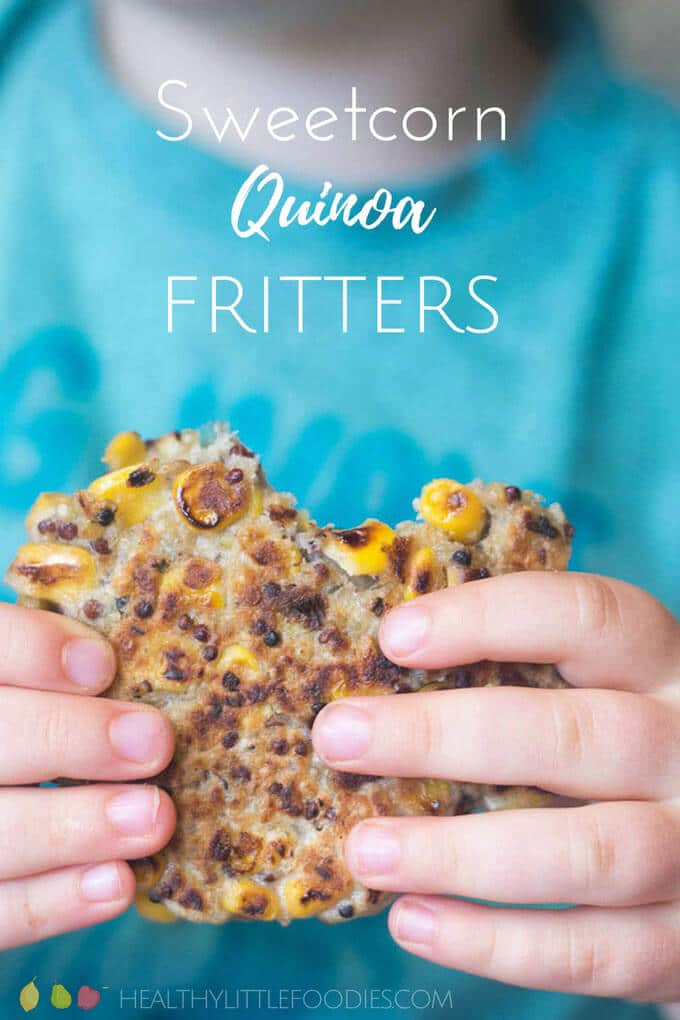 When it comes to the end of the week I am either frantically looking for something to make with very few ingredients or I am desperately trying to use up all the fresh ingredients that I overbought. I never seem to get it quite right, each week I swear I am going to meal plan but I'm just not that organised a person. Fritters are great way to solve both of these situations. These Sweetcorn Quinoa Fritters are perfect for when the fridge is looking pretty bare. They are easy to make and are a great way to serve a portion of vegetables when you realise you don't have any fresh available. If I'm left with an over supply of veggies then I usually turn to a variation of these carrot and parsnip fitters.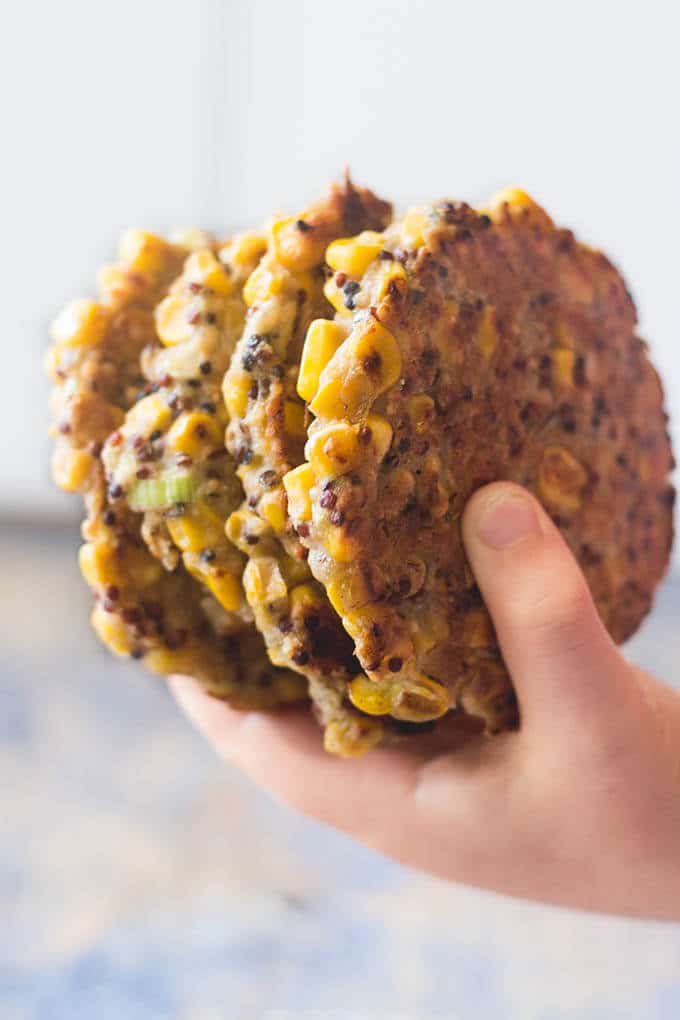 I have quite a few fritter recipes on the blog now and if you love the sound of these you may also love my pea and feta fritters or my rainbow fritters. This is the first time I have added quinoa to fritters and I think it will now be a regular addition. I love the texture and it makes it feel like more of a meal. They are perfect served along side a salad, popped into a lunch box or, if you really wanted to, you could pass it off as a veggie burger and pop it into a bun. What ever way you choose to serve them, I'm sure they will be a hit.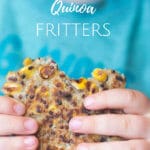 Sweetcorn Quinoa Fritters
Made with store cupboard / freezer ingredients and easy to make. Great for baby-led weaning, toddlers and for lunch boxes
Ingredients
1/2

cup

(95g) quinoa (I used tri colour)

1

cup

(250ml) low sodium chicken stock (can use water if you prefer / cooking for baby)

3

cups

(360g) frozen sweetcorn

4

spring onions finely chopped

2

eggs

1/2

cup

(70g) buckwheat flour (can use plain if you prefer)

1

tsp

baking powder

oil for frying
Instructions
Heat the chicken stock in a pan. Once at the boil add the quinoa, reduce the heat to low, cover and simmer for 15 mins. Remove from the heat and allow to sit for 5 mins with the lid still on.

In a large mixing bowl add the sweetcorn and quinoa and stir to combine. (This will defrost the sweetcorn and cool down the quinoa)

Add the spring onion and the eggs and stir again

Add the flour and baking powder and stir until combined.

Heat a little oil in a frying pan and add in a heaped tablespoon of the batter. Press down gently with a spatula and repeat until the frying pan is full.

Fry the fritters on a medium heat for approximately 3/4 minutes on each side, or until they are golden brown and cooked through.