Apple Peanut Butter Sandwiches make the perfect after school snack. Fun and nutritious, what is not to like about them?

These apple peanut butter sandwiches are a quick and nutritional snack. On fresh slices of apple, spread some natural peanut butter and then sprinkle them with oats and raisins. Sandwich two slices together and voila – one tasty snack complete!
This is a great snack for getting your kids involved in the kitchen. Let them decide on the nut butter and the other fillings and then get them to assemble. The combinations are endless and the recipe can easily be varied. Try adding different dried fruits, seeds, shredded coconut or a different type of nut butter.
I strongly suggest making a couple spare sandwiches. You won't be able to resist one yourself – they taste amazing!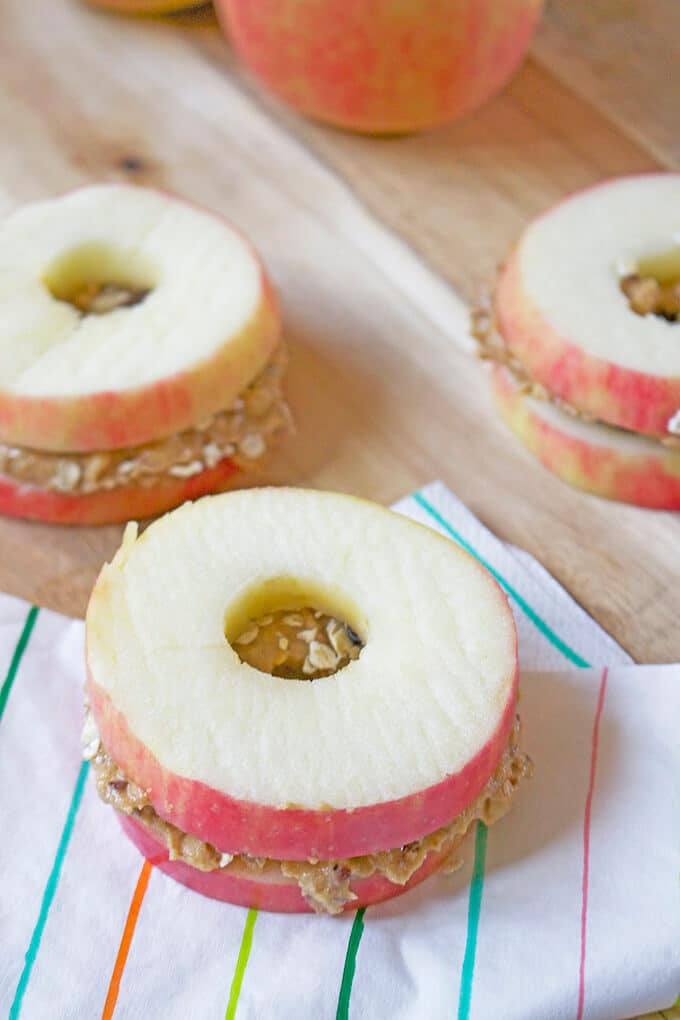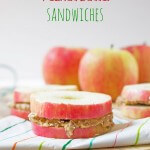 Apple and Peanut Butter Sandwiches
Ingredients
apple

nut butter

rolled oats

(optional)

raisins

(optional)
Instructions
Core the apple using an apple corer and cut into rounds (to your desired thickness)

Spread one side of each apple round with nut butter

Sprinkle half the apple rounds with some rolled oats and raisins

Sandwich together with the remaining apple rounds.
Recipe Notes
Why not try using different dried fruits or some shredded coconut?