Apples make the best snack at any time of the day. Keep your apple snacks varied and interesting by following these Apple Snacking Tips
Disclosure: I have been compensated for my time spent on this post from Aussie Apples, but as always my thoughts and opinions are honest and are my own.
1. Make Your Apples Lunchbox Friendly
Whole apples are a perfect addition to any lunchbox and require no prep, however, if your little ones prefer their apples cut up (or they have missing teeth;) then try these simple tricks to stop apple slices from browning:
Cut an apple in segments and then tie it back together again with an elastic band,
Brush with fruit juice (lemon, lime, pineapple, orange) or soak in a water & lemon juice solution,
Add apples to a fruit salad that has acidic fruit, like orange segments,
Store cut apples in an airtight container, or
You can even make DIY apple chips that store well and are handy to have to pop in a lunchbox when the fridge is looking empty.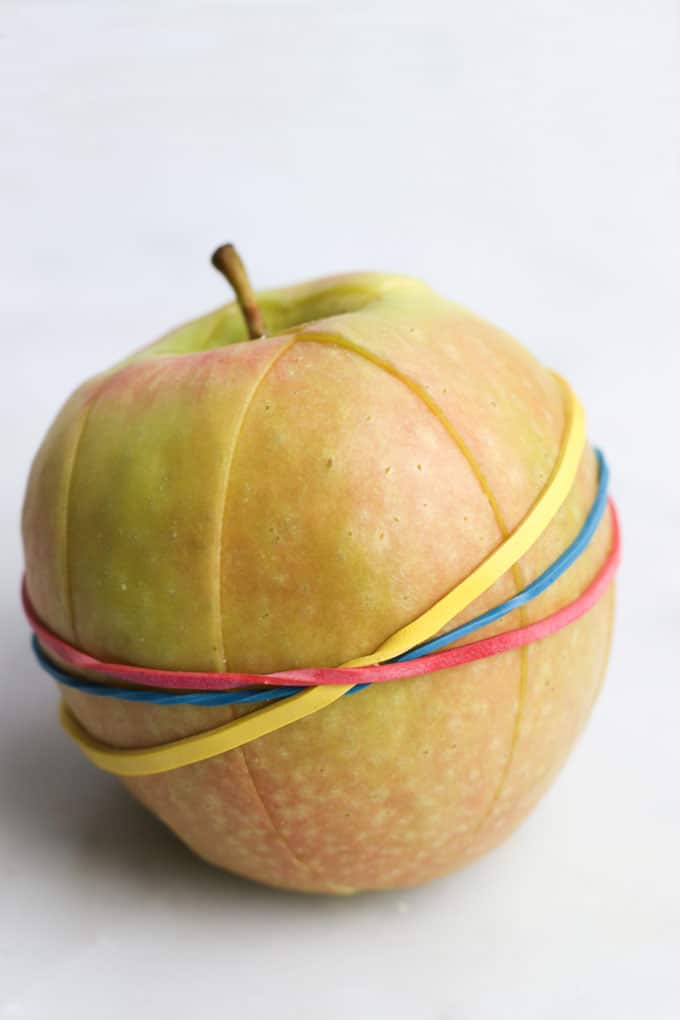 2. Bake / Sauté
Apples are so versatile! While my household loves snacking on fresh crunchy apples, if your little one has wobbly teeth then stewed or sautéed apples are the perfect solution. Stewed apples are also delicious swirled into natural yoghurt or added to baked goods such as cookies and muffins.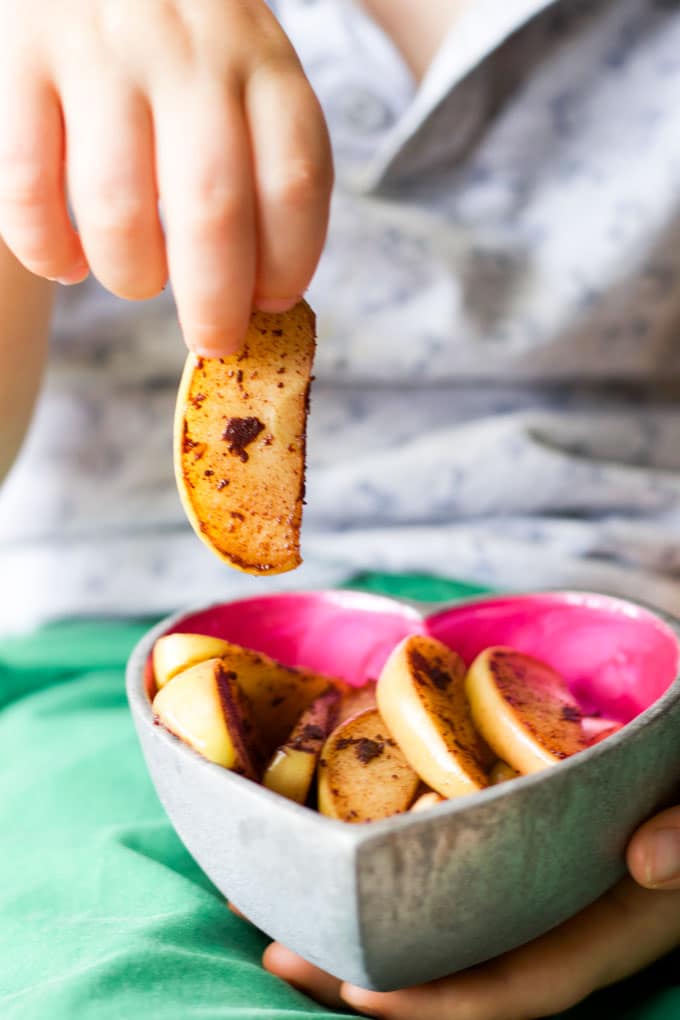 3. Dip, Dip Dip!
Kids love to dip and apples are perfect for dipping. Simply cut an apple into fries, wedges or make apple pops and serve with a dip. Dips can be as easy as their favourite yoghurt or try natural yoghurt with peanut butter or a touch of honey.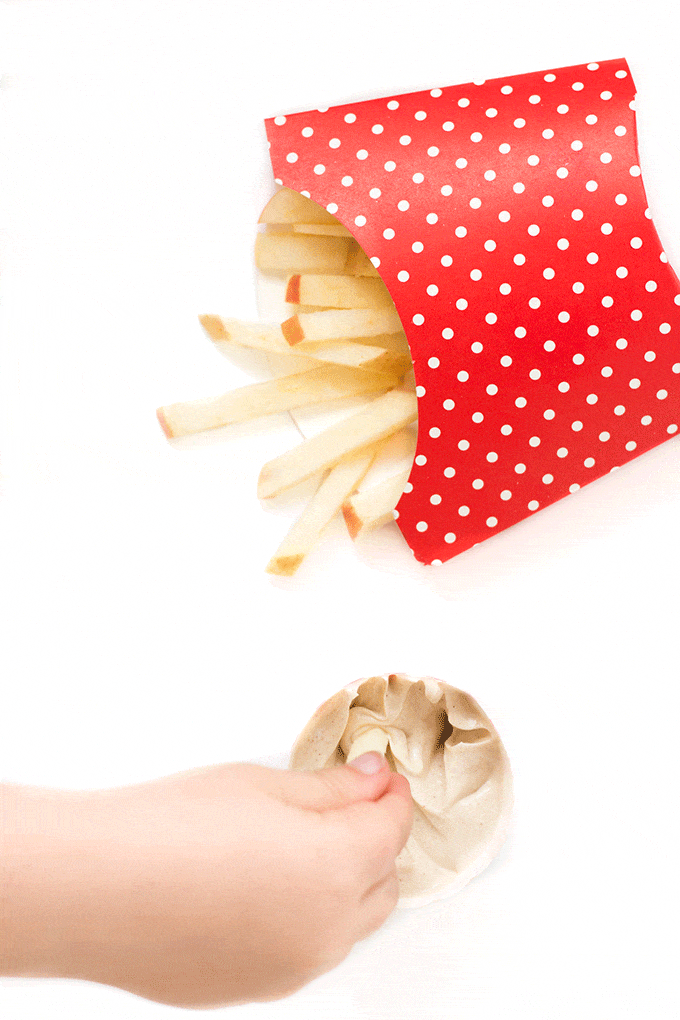 4. Top or fill them!
Apple slices are great for spreading or filling. You can make easy apple sandwiches with two slices of apple filled with peanut butter, dried fruit, seeds or nuts. You can even call them apple donuts for that extra "treat" factor.
Alternatively, spread slices or wedges on a plate and top them with desired toppings to make delicious apple nachos! Topping ideas include crushed nuts, seeds, dried fruit, honey, choc chips and chocolate drizzle.
5. Serve them in different ways
Slice, wedge, spiralise, grate, dice, keep it varied and interesting.