Sweet Potato Brownies are moist, sweet and delicious. This recipe is simple and great to make with your kids.
Finn was delighted when he was given these delicious sweet potato brownies as a snack today. Brownies aren't something that Finn gets to eat very often. However, this version is packed full of sweet potatoes (full of nutrients) and sweet, sticky dates (a rich source of energy, vitamins and minerals.)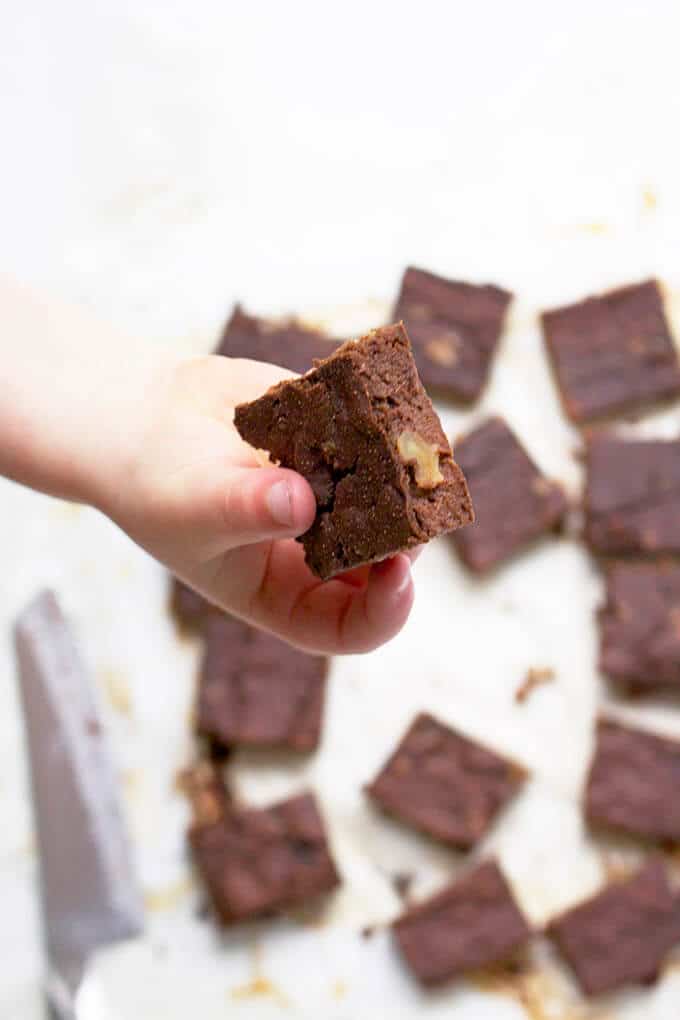 These sweet potato brownies contain honey. Honey can, very occasionally, contain a spore of a bacterium called clostridium botulinum. This can cause a rare form of food poisoning in babies so please eliminate the honey if making them for under ones.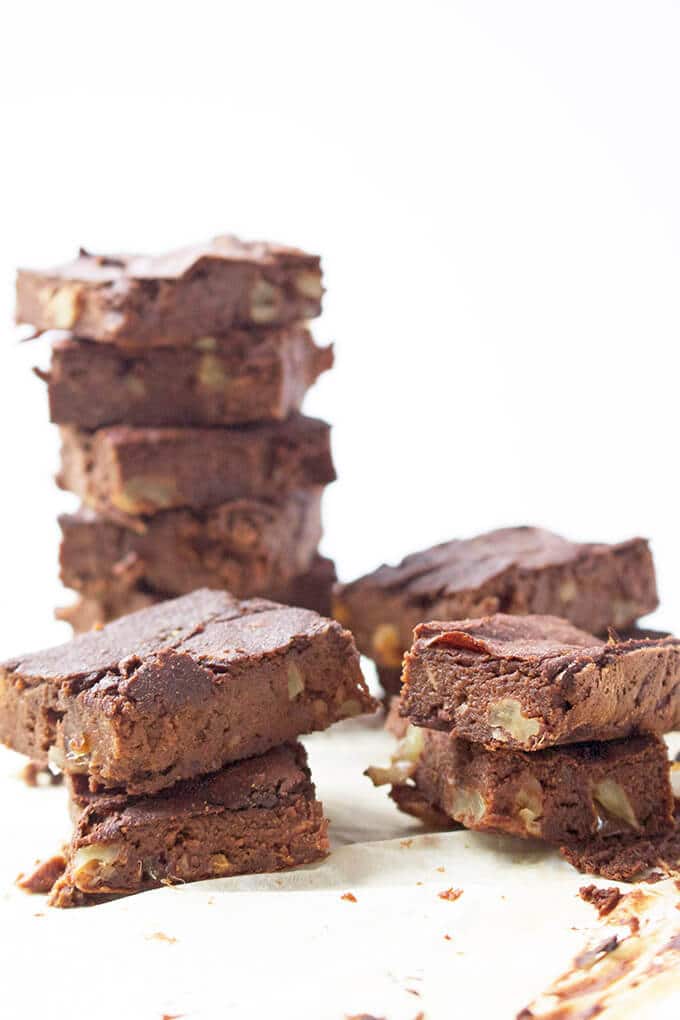 Sweet Potato Brownies
Ingredients
550

g

Sweet Potato - peeled and cubed

70

g

(around 16) pitted dates

2

eggs

2

tbsp

honey *omit if making for under 1s.

1/4

cup

crushed walnuts

4

tablespoons

cocoa

1

tsp

baking powder

2

tbsp

coconut flour
Instructions
Pre heat oven to 180c/ 350f/ Gas 4 and line a baking tray with baking paper.

Boil / steam the sweet potato until soft (around 15 - 20 mins)

Blitz the cooked sweet potato with the dates in a food processor until it forms a paste.

Mix the paste together with the eggs, honey and walnuts then stir in the backing powder and cocoa and lastly the coconut flour

Pour the mixture into the lined baking tin and cook for 20 - 25 minutes (until you can pierce the brownie with a knife and it comes out clean)

Allow to cool for 10 minutes before removing from the tin.

Once cool cut into squares.