Adults don't need to be the only ones enjoying fun drinks over the festive season. This mocktail for kids is fun refreshing and delicious. Mixed with sparkling water, it is a healthier alternative to many mocktail recipes.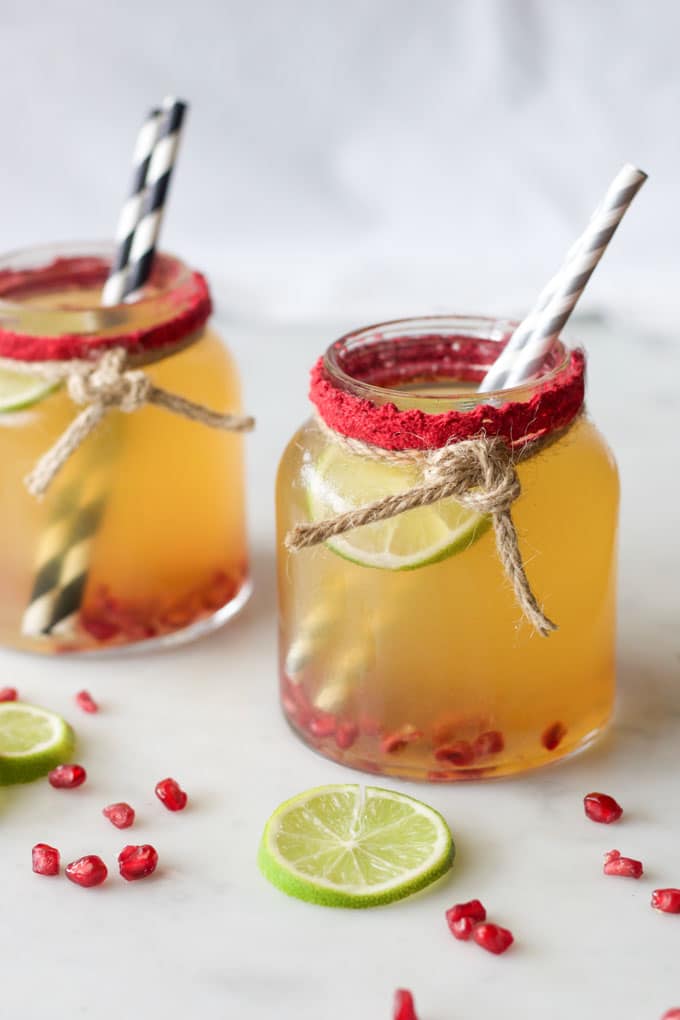 Are Mocktails Healthy for Kids?
The Oxford Dictionary definition of a Mocktail is A non-alcoholic drink consisting of a mixture of fruit juices or other soft drinks. Like most things, not all mocktails can be judged equally. Mocktails high in fruit juice with added soft drinks, such as lemonade, will not be as healthy as those mixed with sparkling water.
Australian dietary guidelines recommend restricting fruit juice intake to 125ml (half a cup) per day due to the sugar content. Juicing releases the sugars in fruit and removes the insoluble fibre. Fibre protects us against the effect of fructose by slowing its absorption, and also makes us feel full. Fruit juice is absorbed immediately as the fibre has been removed.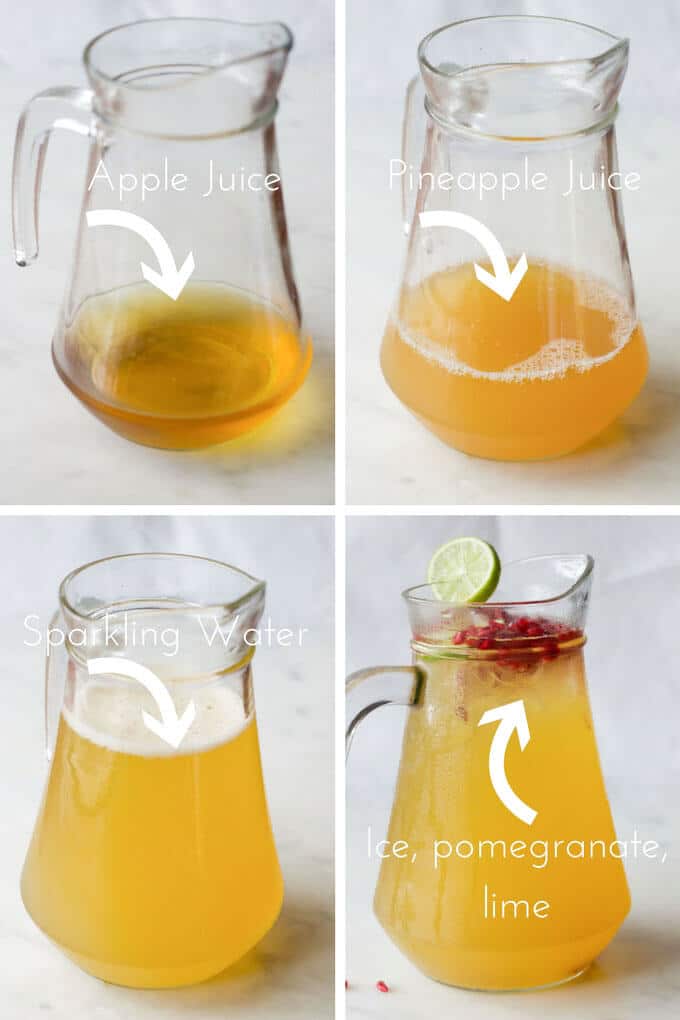 Half a cup really isn't a lot, this is why I like to make a mocktail for kids that is mixed with sparkling water. I usually mix fruit juice with sparkling water on a 1.1 ratio. This extends the drink but also adds some sparkle.
As my children drink water 95% of the time when they do receive a mocktail, mixed with sparkling water, they are more than happy. If your kids are used to drinking a lot of fruit juice then you may have to play around with the ratios a bit. Start by adding just a small amount of water and gradually increase it.
Mocktail for Kids Adaptations and Tips
There is a big difference between fruit juice and juice drinks, always go for fruit juice and avoid the juice drinks with added sugar.
Play with the juice to water ratio until you find something your kid enjoys. Try increasing the water ratio slowly.
Vary the fruit juice used to change flavour and colour.
Add a range of different fruits that the kids can enjoy eating once they have finished their drink.
Try adding some herbs for extra flavour, mint works great in this drink.
Make the drink special - serve in different containers, add straws, fruit skewer, stirrers etc.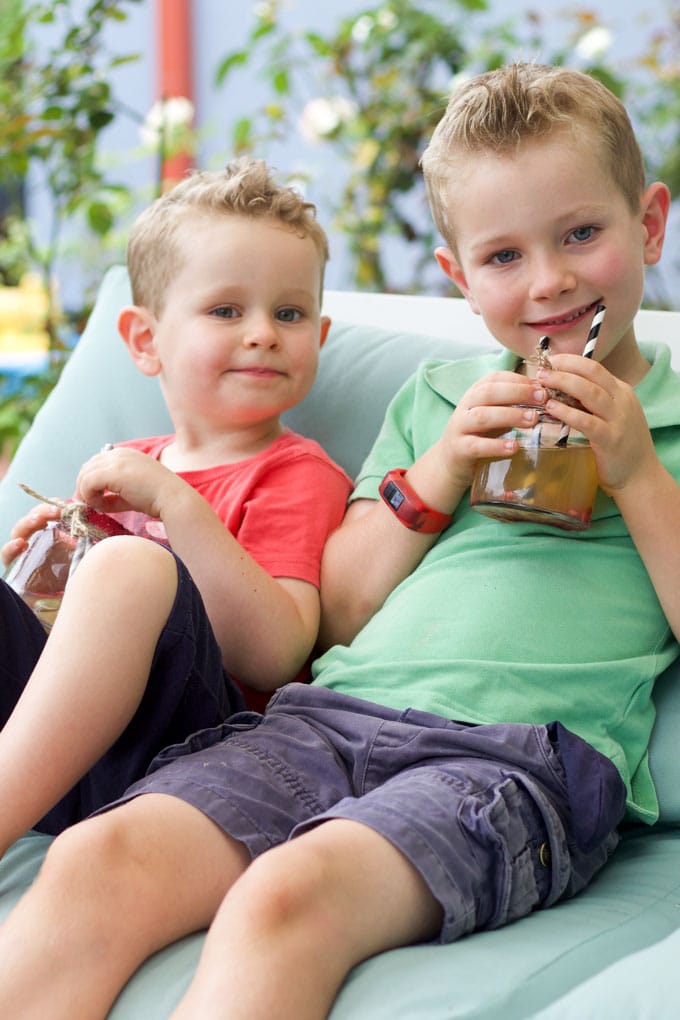 You May Also Like
Have you tried this recipe? I love receiving your feedback, please rate and leave a comment below or tag me on Instagram @healthylittlefoodies
Looking for more healthy kid recipes?Sign up for my free recipe newsletter to get new family friendly recipes in your inbox each week! Find me sharing more kid-friendly inspiration on Pinterest and Instagram.
Mocktail for Kids
This mocktail for kids is fun refreshing and delicious. Mixed with sparkling water, it is a healthier alternative to many mocktail recipes.
Prep Time: 10 minutes
Total Time: 10 minutes
Serves:6 people
Hover over "serves" value to reveal recipe scaler
Ingredients
1.5 cups 375ml Apple Juice
1.5 cups 375ml Pineapple Juice
3 cups 750ml Sparkling Water
1 cup Ice
1 Pomegranate (seeds)
½ Lime (cut into thin slices)
Instructions
Add the apple juice, pineapple juice and sparkling water to a large jug and stir.

Add the ice and then top with the pomegranate and lime.

Serve straight away
Recipe Notes
Nutritional Information is an ESTIMATE only, calculated using an online nutrition calculator. Values will differ with different brands. 
Nutritional facts
Calories: 100kcal | Carbohydrates: 24g | Protein: 1.1g | Fat: 0.7g | Sodium: 21.5mg | Sugar: 18.7g