This vegetarian chilli is perfect for kids. Packed full of veggies, lentils and beans, it is a super healthy one pot meal.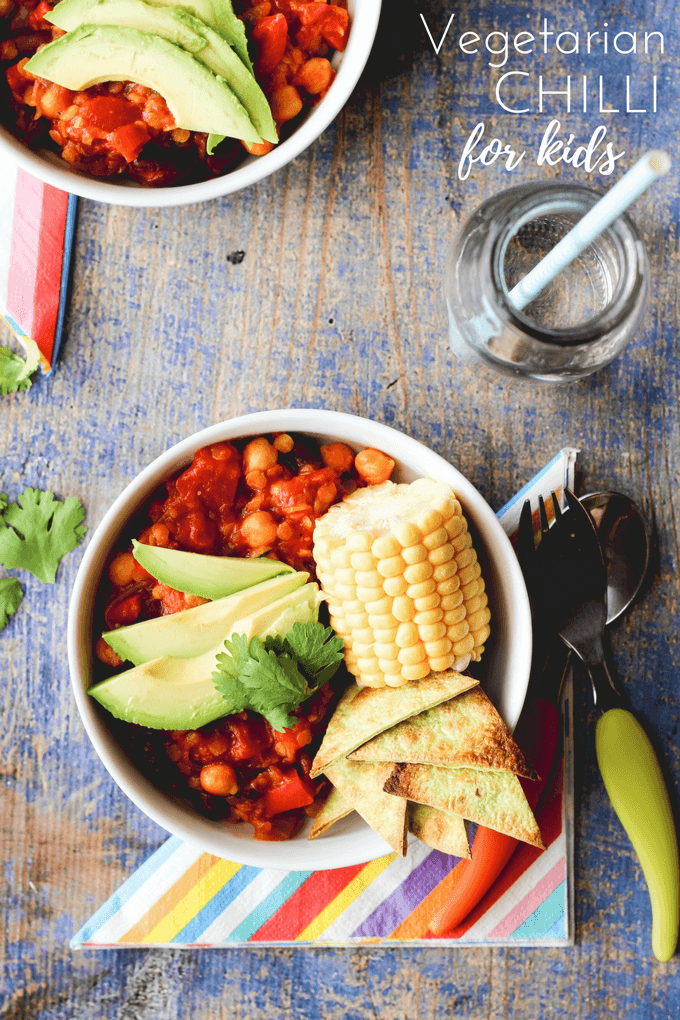 When I first met my husband he said that a meal isn't complete without some sort of meat on the plate. If he had known then that ten years later a huge proportion of his meals would be vegetarian I think he may have run a mile!
I started to ramp up the vegetarian meals once Finn started eating with us. He struggled with meat at the start and so I focussed on adding more fish, lentils & beans to our diets. To my husbands surprise, he really enjoyed the meals and was quite accepting to his new diet. We haven't really looked back since. We still eat meat, just not to the same level.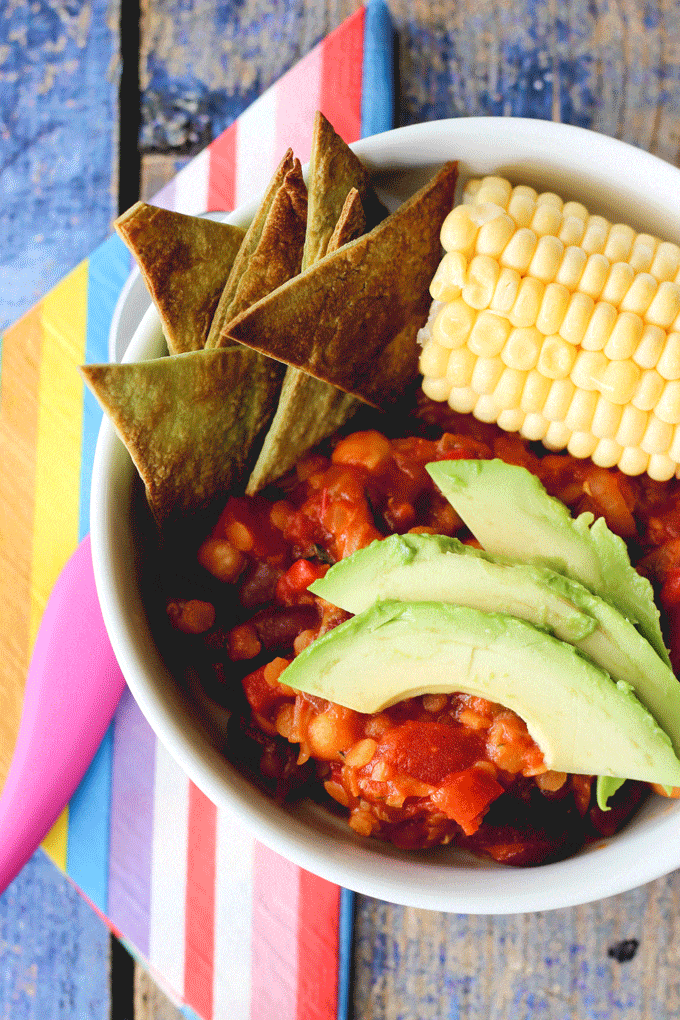 When it came to meat, meals that had mince in it were always easier for both my boys to eat in the early days of weaning. Chilli and bolognese were always a favourite and they are still something that we usually have once a week. I find them great dishes to add a lot of veggies to as they simmer down to nothing. This vegetarian chilli is just as popular with the boys and a great alternative to the meat version. I love it for the end of the week, when I am needing to get to the supermarket. I use up all the remaining vegetables and the rest is just store cupboard items.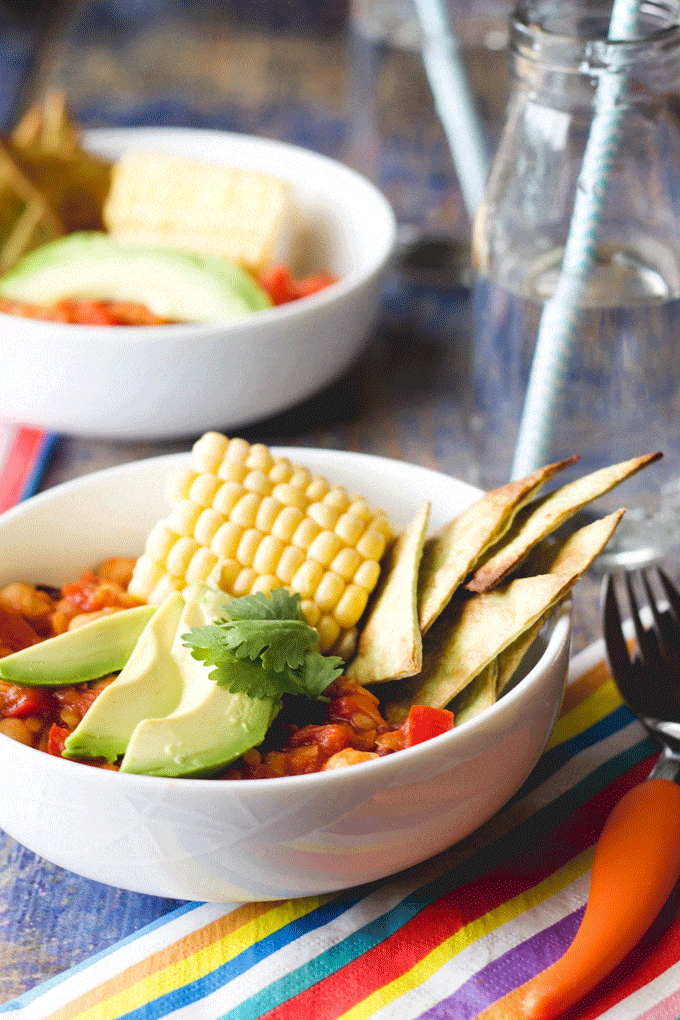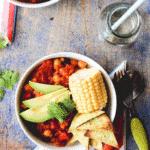 Vegetarian Chilli for Kids
This dish is packed with veggies, lentils and beans. It is a great family, one pot meal.
Ingredients
2

tbsp

oil

1

onion

(finely chopped)

1

celery stalk

(finely chopped)

1

red pepper

(finely chopped)

2

garlic cloves

(finely chopped)

2

tsp

smoked paprika

1

tsp

cumin

1

tbsp

tomato puree

(paste)

2

(410g) cans chopped tomatoes

375

ml

(1 1/2 cups) vegetable stock*

130

g

(3/4 cup) red split lentils (rinsed)

1

courgette

(120g) grated

1

can

(410g) kidney beans (drained)

1

can

(400g) chickpeas (drained)
Instructions
Heat oil in a heavy based large pan over a medium heat.

Add the onion, celery and pepper and sauté for 2/3 mins, stirring frequently. Add the garlic and stir for a further min.

Add the smoked paprika and cumin and stir for a further minute. Add the tomato paste, tomatoes and stock and bring to the boil.

Add the lentils and courgette, reduce the heat to low and allow to simmer for around 10 mins. Stir occasionally and add more liquid (stock or water) if the mixture is starting to dry up.

Add the kidney beans and chickpeas, cover and allow to simmer for a further 20 mins. (Stir occasionally)
Recipe Notes
* Use homemade / low salt stock for young children / babies. You could also use water to replace the stock. You may need more stock if the mixture starts to dry up.