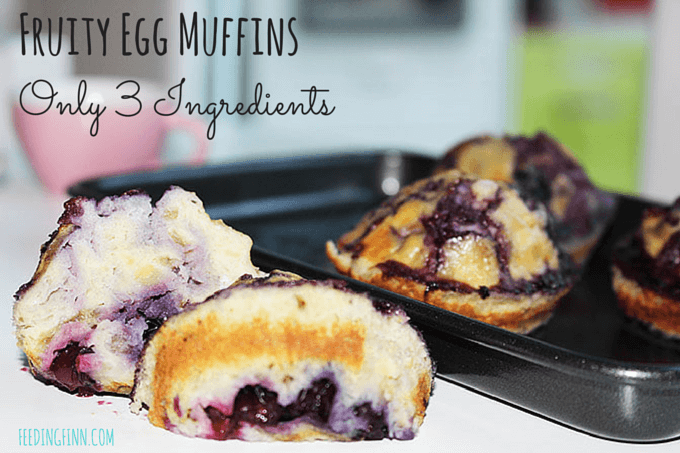 Finn's aunt, Sarah, first introduced me to these fruity egg muffins. She simply added some fruit to beaten eggs and baked them in muffin trays. I have altered them slightly by adding mashed banana to the beaten egg. I mashed two bananas (very ripe ones work the best) and mixed in four eggs until combined. I then filled a muffin tray with different fruits and topped with the banana and egg mixture.

I tried raspberries, blueberries, apple & cinnamon and banana & peanut butter. Both Finn and I liked the blueberry and raspberry ones the best. The juices from the berries burst into the mixture while cooking making them both aesthetically pleasing and very tasty. I definitely recommend using berries.
We have had these a couple of times for breakfast now but they would also make a good snack or a treat for after a meal. Each time we have made them Finn has told everyone that he had cake for breakfast, they are certainly a hit with him. Finn usually has eggs and some fruit for breakfast so this is just a different way of serving it up and they are a great way of using up old bananas. I have added some chia seeds to the egg mixture and have also sprinkled some cocoa on top of the raspberry version. Cocoa nibs would work well too. You could also add some crushed nuts to the top to add some texture. Enjoy!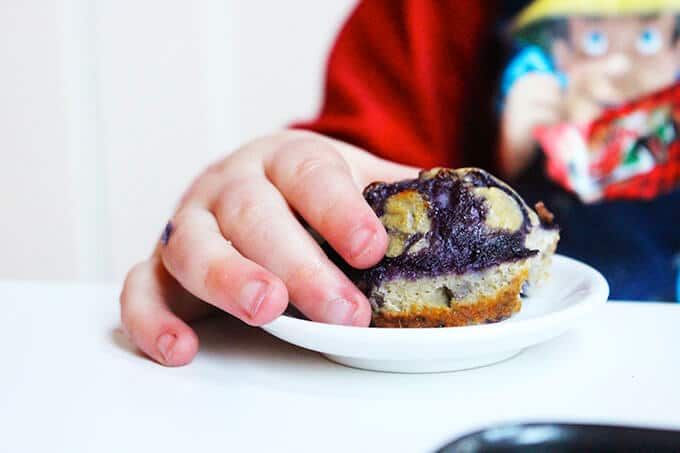 Looking for more healthy kid recipes?Sign up for my free recipe newsletter to get new family friendly recipes in your inbox each week! Find me sharing more kind-friendly inspiration on Pinterest and Instagram.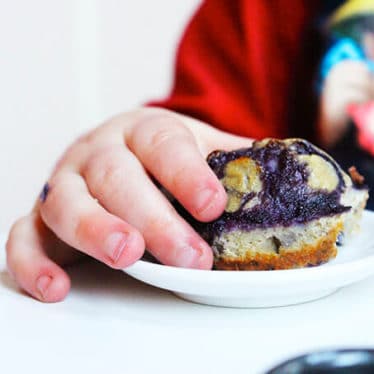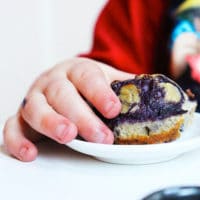 Fruity Egg Muffins
Using only three ingredients these muffins are so quick and easy to make and are healthy too.
Serves:10
Hover over "serves" value to reveal recipe scaler
Ingredients
2 ripe bananas
4 eggs
Coconut oil / butter to grease the muffin pan
Fruit of choice (e.g. raspberries or blueberries)
Instructions
Preheat oven to 190c / 375f / Gas 5

Mash the bananas until smooth.

Add the eggs and mix until combined.

Grease the muffin tray with coconut oil or butter

Add some berries to cover the bottom of the muffin trays. (I added about 7 raspberries to each tray or around 10 blueberries)

Fill with the egg and banana mixture (makes around 10)

Bake for 12 minutes or until cooked through.
Recipe Notes
Why not try adding some chia seeds, cocoa powder or some chopped nuts?