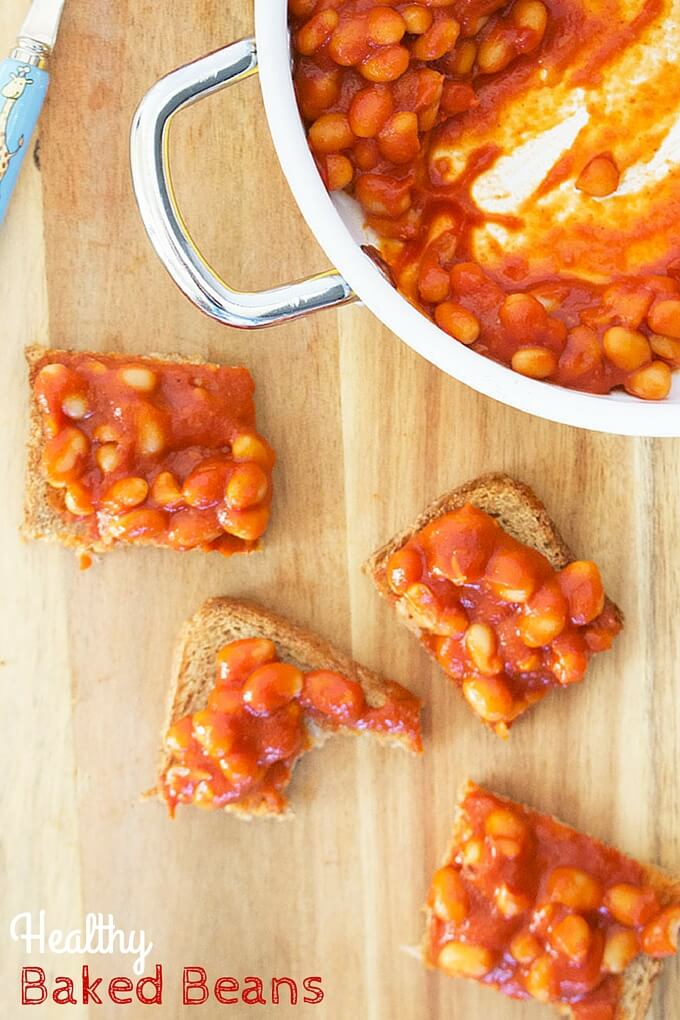 Baked beans aren't something that I purchase very often, in fact I can't quite remember the last time I bought them. Recently Finn has been pointing them out in the supermarket and asking if we could buy them. As there is a lot of added sugar and salt in the tinned variety, I decided I'd try to make my own. 
I fried some garlic up with some smoked paprika, passata and tomato puree to make the sauce. At first taste I could understand why the tinned stuff had so much added sugar as the sauce tasted quite sharp. However after it simmers away for 20-30 mins the sharpness goes, the sauce thickens and it tastes delicious.
I love the taste of smoked paprika so I added quite a lot to the tomato sauce. If you or your child aren't keen on the smokey taste then just reduce the amount.  These healthy baked beans don't taste exactly like the tinned variety but Finn didn't seem to notice, Rory gobbled them up (and created a huge mess at the same time) and my husband said they taste so much better than tinned baked beans.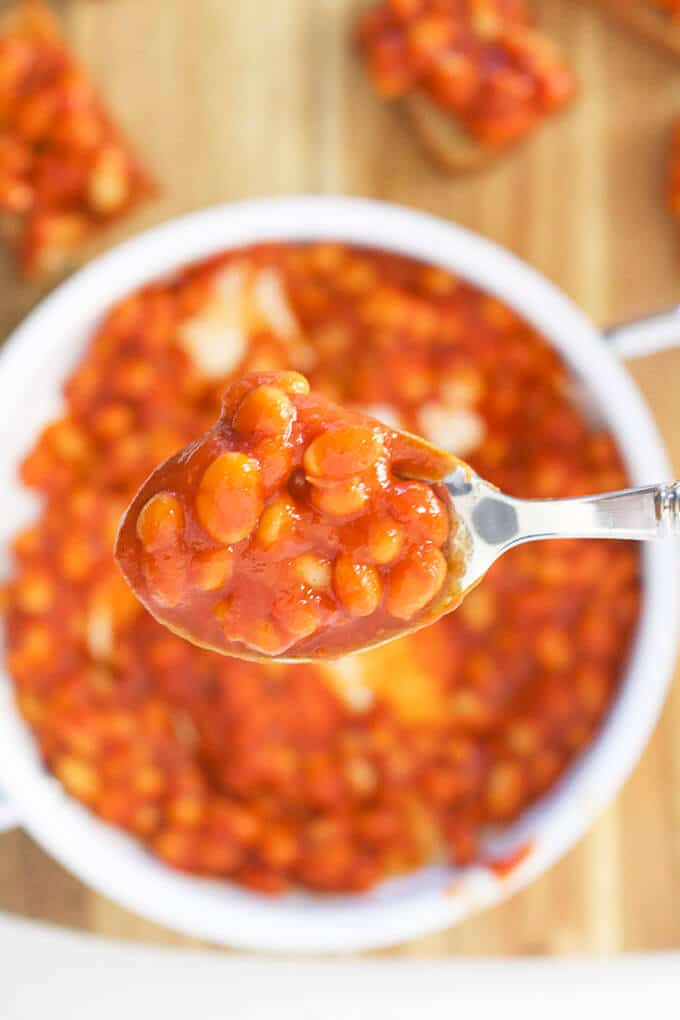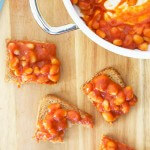 Healthy Baked Beans
Ingredients
1

tbsp

olive oil

2

cloves

garlic

(crushed)

1/4 - 1/2

tsp

(depending on taste) mild smoked paprika

300

g

passata

1

tbsp

tomato puree

1

x 300g

(195g drained) tinned haricot beans (drained)
Instructions
Heat oil in a sauce pan over a medium heat.

Add the garlic and allow to sizzle but be careful not to burn.

Reduce heat to low, add the smoked paprika and stir.

Add the passata and puree and then simmer for around 20 mins (until the sharp taste of tomato has gone and the sauce has thickened.)

Add the beans and simmer for a further 10 mins.