Orange ginger rice - Rice cooked with orange, ginger and cardamom
My parents are over from Scotland visiting us at the moment and my Mum has taken over the kitchen. She is great for ensuring no food goes to waste and creates delicious meals with any food that looks like it is on the way out. I had a surplus of oranges this week so this is one of the many dishes she created with them. The inspiration behind this orange ginger rice comes from my coconut and lime rice recipe. I have loved that recipe for a long time now and the boys really like it too.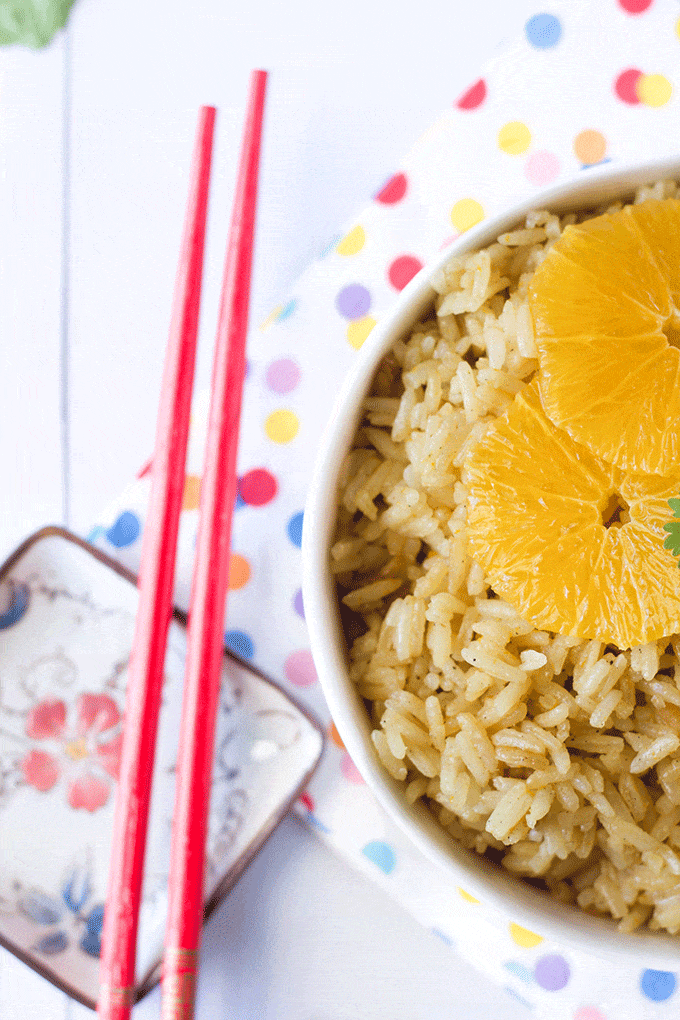 This orange ginger rice is seriously delicious. Whether you serve this along side a stir fry / curry or add some veggies through it I'm pretty sure you won't be disappointed. I think the flavours work really well together and I do think that it will appeal to kids.
Most kids love their carbs and I find it a great way to introduce new flavours or foods. They are much more willing to try new foods if they can recognise something on their plate that they love. You could add chopped veggies, shredded chicken and a few orange segments to this dish to make a complete meal or serve it along side your favourite dishes as you would plain rice.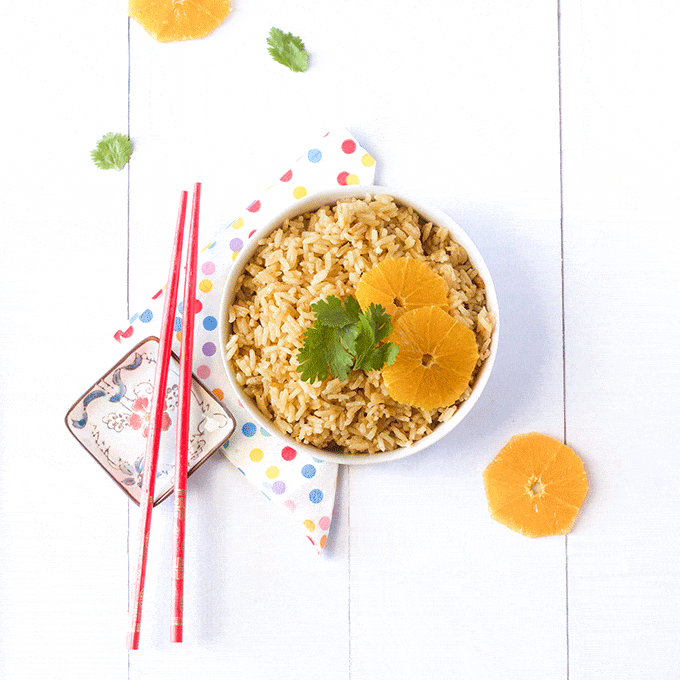 You may also like
Looking for more healthy kid recipes?Sign up for my free recipe newsletter to get new family friendly recipes in your inbox each week! Find me sharing more kid-friendly inspiration on Pinterest and Instagram.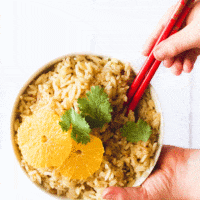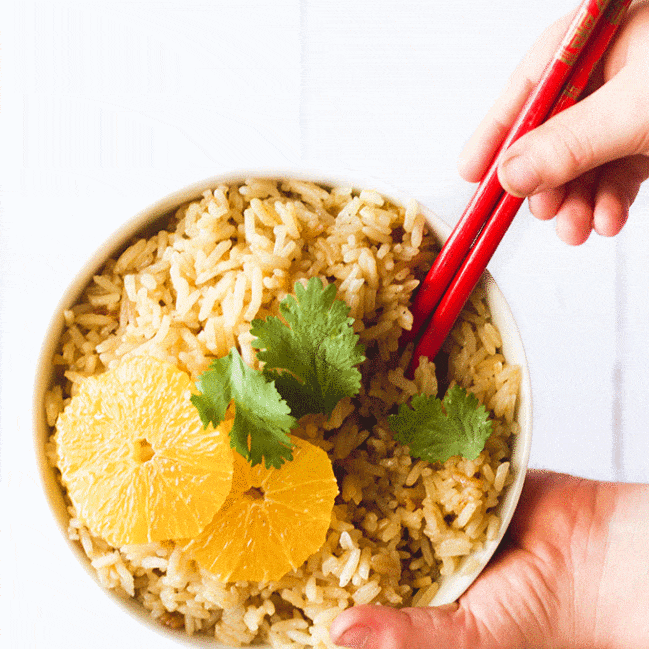 Orange and Ginger Rice
Rice cooked with orange, ginger, stock and cardamom
Prep Time: 5 minutes
Cook Time: 20 minutes
Total Time: 25 minutes
Serves:3
Hover over "serves" value to reveal recipe scaler
Ingredients
1 tablespoon oil
1 cup (175g) Basmati Rice
1 tablespoon Ground Ginger
½ teaspoon ground cardamom
2 tablespoon soy sauce
2 cups (500 ml) veggie / chicken stock
1 orange
Instructions
Heat oil, reduce to a medium heat and add spices. Stir for 30seconds before adding the rice, soy sauce and stock.

Take the zest from the orange and add it to the rice. Then halve the orange put it in the pan flesh side down.

Bring to the boil then reduce heat to low and simmer, covered, for 15 mins or until the liquid has been absorbed.

Remove the orange from the pan and allow it to cool. Leave the rice to sit for a further 5 minutes.

When the orange is cool enough to handle, squeeze out the jammy pulp and fork it through the rice.

Serve.
Recipe Notes
Nutritional information is a ROUGH guide only, calculated using an online nutrition calculator. 
Nutritional facts
Calories: 309kcal | Carbohydrates: 59g | Protein: 6g | Fat: 5g | Saturated Fat: 1g | Sodium: 1301mg | Potassium: 198mg | Fiber: 2g | Sugar: 6g | Vitamin A: 430IU | Vitamin C: 23.3mg | Calcium: 35mg | Iron: 1.1mg