These Lentil Pancakes are a great finger food for babies or kids. Great for those with allergies as they are gluten, dairy, egg and nut free.
There is something about finger food that makes it so appealing to kids. I know with Finn it's to do with not having to use a knife and fork and it being socially acceptable to just get in there and use his hands. It is all about speed with Finn and I'm constantly banging on at him to slow down and use his cutlery!
These lentil spinach pancakes are an example of the perfect finger food for babies and kids. Lentils are a good source of protein and beta-carotene and also folate, fibre and vitamin C. Spinach adds an iron punch and contains a high level of tryptophan which helps induce sleep (and we all know how important that is!)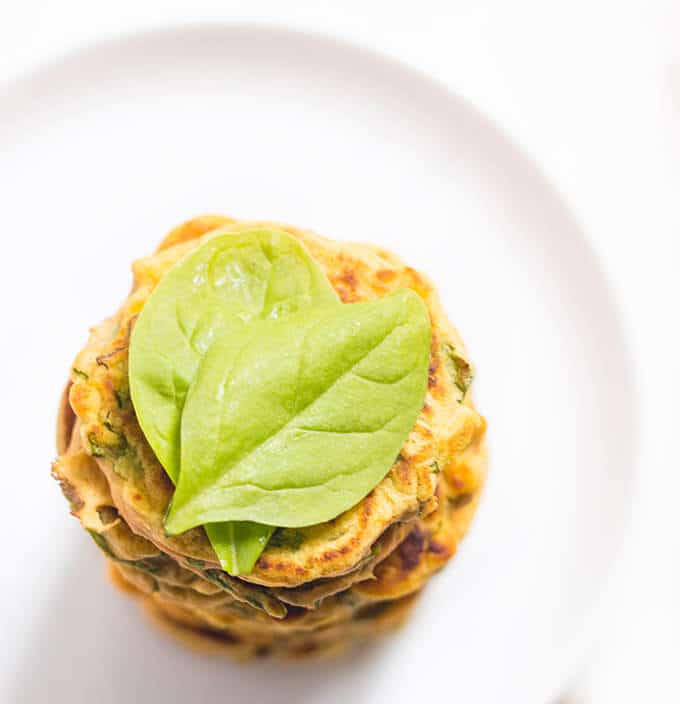 I wouldn't normally soak split red lentils but I find if I soak them overnight then they are super easy to blend and make the perfect pancake batter. I added a few spices and chopped spinach to the batter, but, that is it! No flour, milk or eggs are needed; making them great for babies and kids with dairy, gluten or egg allergies.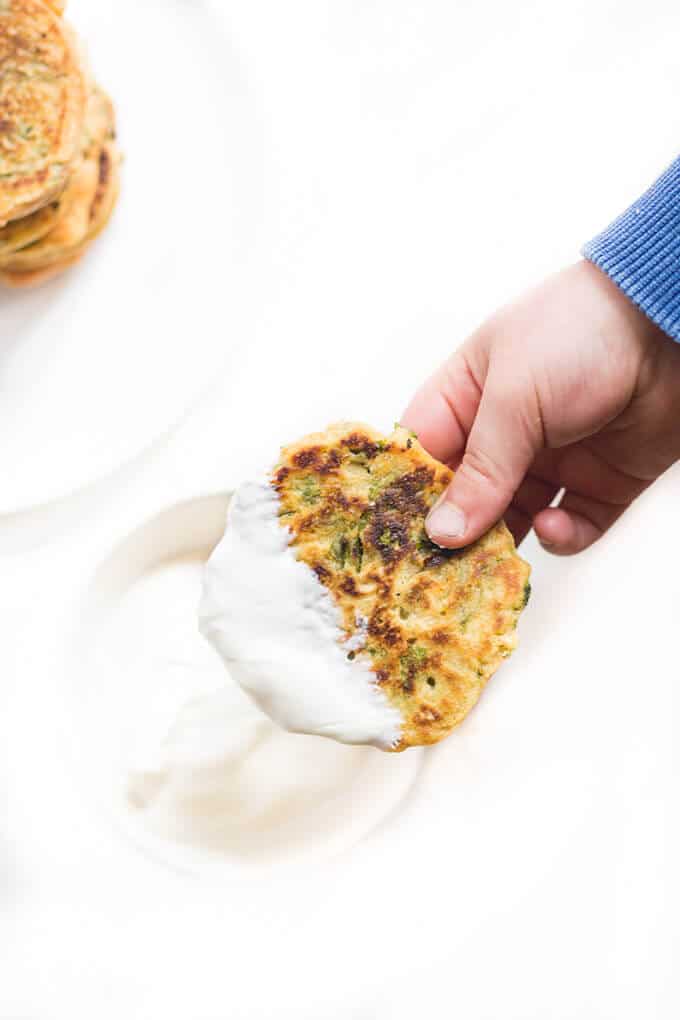 I love to serve these pancakes with curry, as a quick lunch on their own or dipped into some greek yoghurt. I swear when I add a dip to any dish I serve, it automatically gains appeal. Kids just love to dip and it's a great way to encourage them to try new foods.
I find them best eaten straight away but the kids seemed happy enough to eat them cold.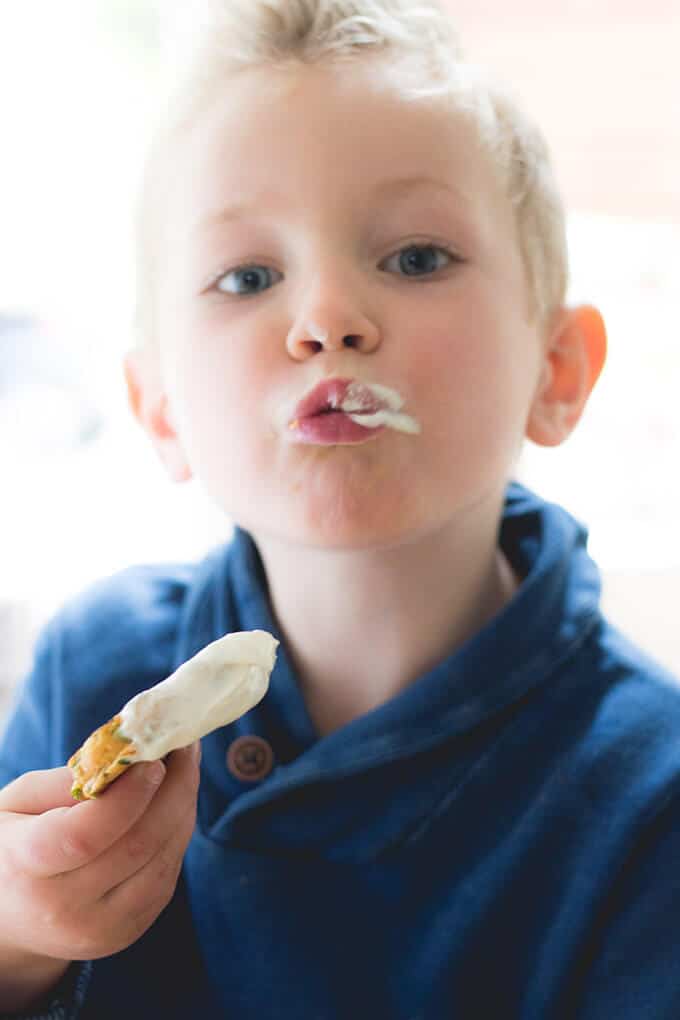 You May Also Like
Have you tried this recipe? I love receiving your feedback, please rate and leave a comment below or tag me on Instagram @healthylittlefoodies
Looking for more healthy kid recipes?Sign up for my free recipe newsletter to get new family friendly recipes in your inbox each week! Find me sharing more kind-friendly inspiration on Pinterest and Instagram.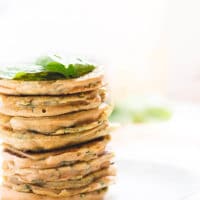 Lentil Spinach Pancakes
A great finger food for kids and babies; made with only lentils, spinach and spices.
Prep Time: 5 minutes
Soaking Time: 12 hours
Cook Time: 10 minutes
Total Time: 12 hours 15 minutes
Hover over "serves" value to reveal recipe scaler
Ingredients
1 cup split red lentils (soaked overnight)
2 cloves garlic
1/4 tsp ground cumin
1/2 tsp smoked paprika
pinch turmeric
1/3 cup water
2 handfuls of baby spinach leaves (finely chopped into ribbons)
1/2 tbsp oil for frying
Instructions
Blitz all the ingredients (apart from the spinach & oil) in a high speed blender until you achieve a smooth batter. Add a little more water if needed.

Mix the spinach through the batter.

Heat the oil in a frying pan over a high heat. Reduce the heat to medium and fry tablespoons of the batter for approx 2 mins each side

Serve and enjoy!