Blueberry Lemon Yogurt – a delicious and healthy dessert.
I've received quite a few e-mails recently asking for tips on how to get kids to eat natural yogurt (or yoghurt depending on where you are from.) The e-mails all say pretty much the same thing; their children love yogurts targeted to kids. However, many parents are wanting to make the transition to natural yogurt, as a healthier alternative.
As I've said before, I'm lucky, both my boys love natural yogurt, especially delicious and creamy greek yogurt. However, I have never actually bought kids' yogurts and they have only had them a handful of times at other people's houses. They are therefore not used to the sweetness of them and are more than happy to eat natural yogurt sweetened with a little vanilla or fruit.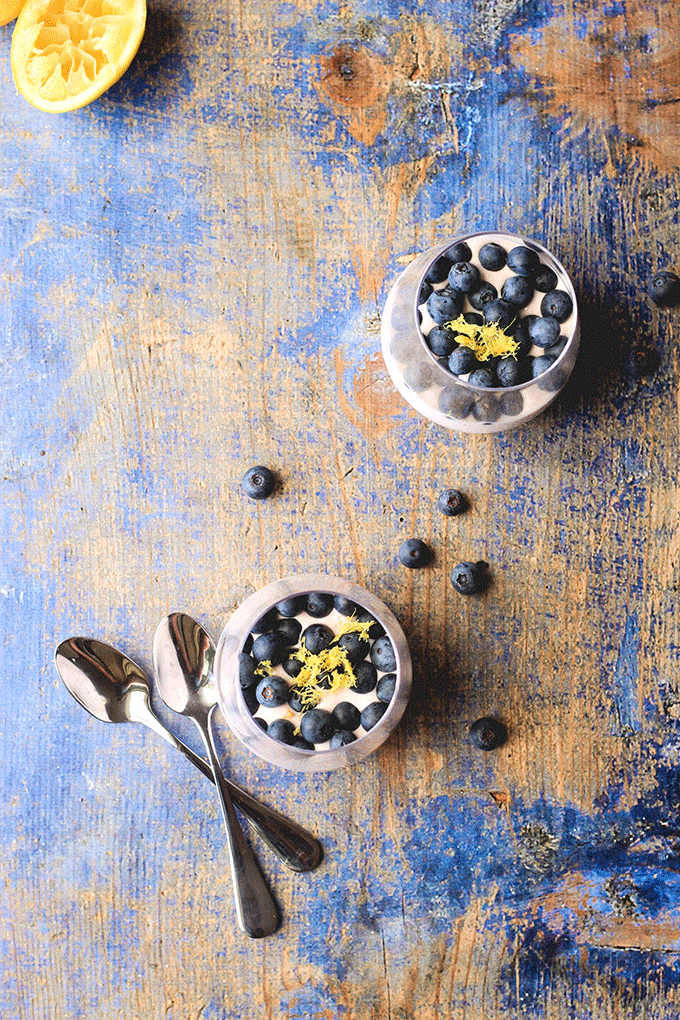 I thought I'd start sharing some of the different ways I sweeten and serve natural yogurt. Most of the time I use Greek yogurt and crush some fruit through it. I've already shared a mango and lime version and today I'm sharing a delicious blueberry lemon yogurt. The boys devour this one. If your kids are used to flavoured yogurt then they may find this a little sour and need a bit more sweetness. You could try adding a little honey or maple syrup to start with and each time you serve it, reduce the amount of chosen sweetneer until they are happy to eat it without.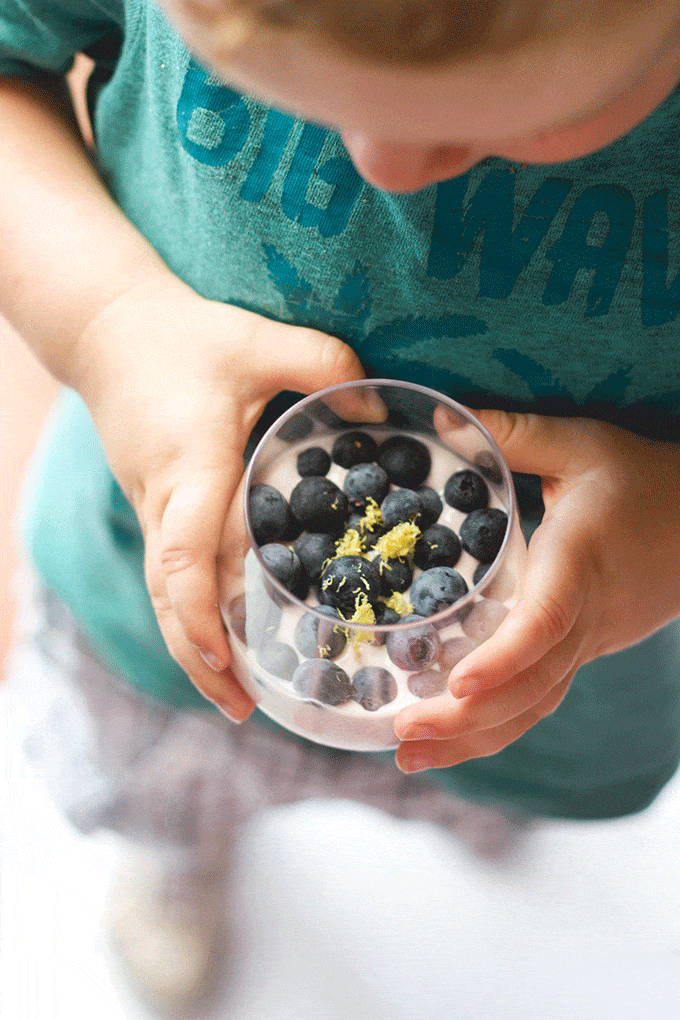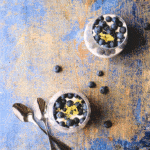 Blueberry Lemon Yogurt
Yogurt flavoured with lemon, vanilla and blueberries.
Ingredients
300

g

Greek Yogurt

5

drops of good quality Vanilla Extract

1

tbsp

Lemon juice

50

g

Blueberries

1

tsp

Coconut oil

Extra blueberries and rind of lemon to serve
Instructions
Mix the greek yogurt, vanilla extract and the lemon juice together in a bowl.

Heat the coconut oil, over a medium heat, in a frying pan.

Add the blueberries and heat until they start to burst. Crush them slightly and stir through the yogurt *

Pour into two bowls / jars and top with more blueberries and some lemon rind from the lemon. (Optional)
Recipe Notes
*If your child is used to sweeter yogurts then you may have to sweeten with a little honey or maple syrup.