This Green Smoothie for Kids is a perfect way to add greens into your child's diet. It is deliciously sweet and they won't even taste the spinach!

Finn's Uncle loves his green smoothies and he has one each morning before he starts his day. His version is a little more hardcore than this one but I thought I'd ease Finn into them gently! This is a great starter Green Smoothie for Kids as the fruit content makes it deliciously sweet. I will slowly increase the greens as Finn gets used to the flavour.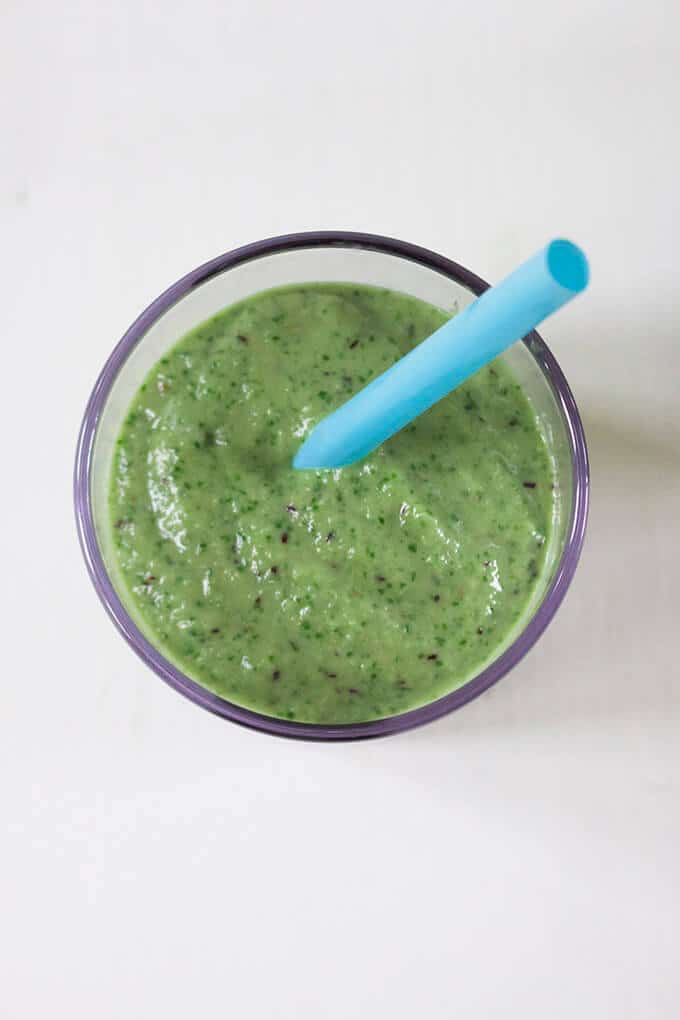 To make this smoothie whiz together two handfuls of spinach, two small apples, one kiwi, one frozen banana and a small handful of blueberries. The main reason I chose these ingredients is that I had them to hand. You can really use anything – try substituting the apple or kiwi with mango, melon, grapes, pears, peaches, oranges, strawberries or raspberries. Switch or mix the spinach with kale, celery, lettuce or chard. The variations are endless! I like to use a frozen banana to give it a creamy texture, avocados work well too. This made enough for Finn and myself to share (although I think Finn had eaten half of it from the blender before I got it into the glasses.)
Looking for more healthy kid recipes?Sign up for my free recipe newsletter to get new family friendly recipes in your inbox each week! Find me sharing more kind-friendly inspiration on Pinterest and Instagram.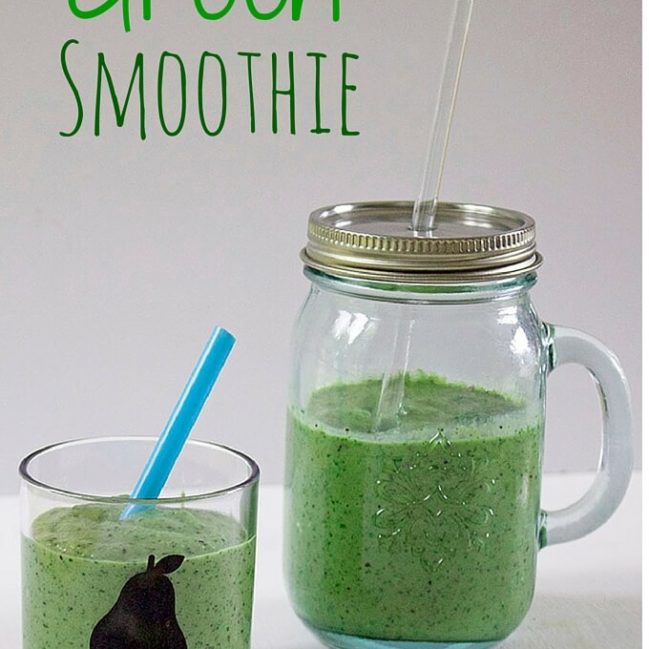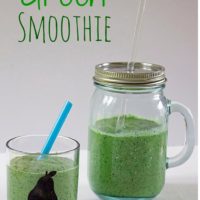 Green Smoothie
Prep Time: 5 minutes
Total Time: 5 minutes
Hover over "serves" value to reveal recipe scaler
Ingredients
2 handfuls of spinach
2 small apples (peeled, cored and chopped)
1 kiwi (peeled and chopped)
1 frozen banana
1 small handful of blueberries
Instructions
Blitz all the ingredients together in a blender or food processor until smooth and combined.