Banana Blueberry Waffles – A perfect Sunday breakfast!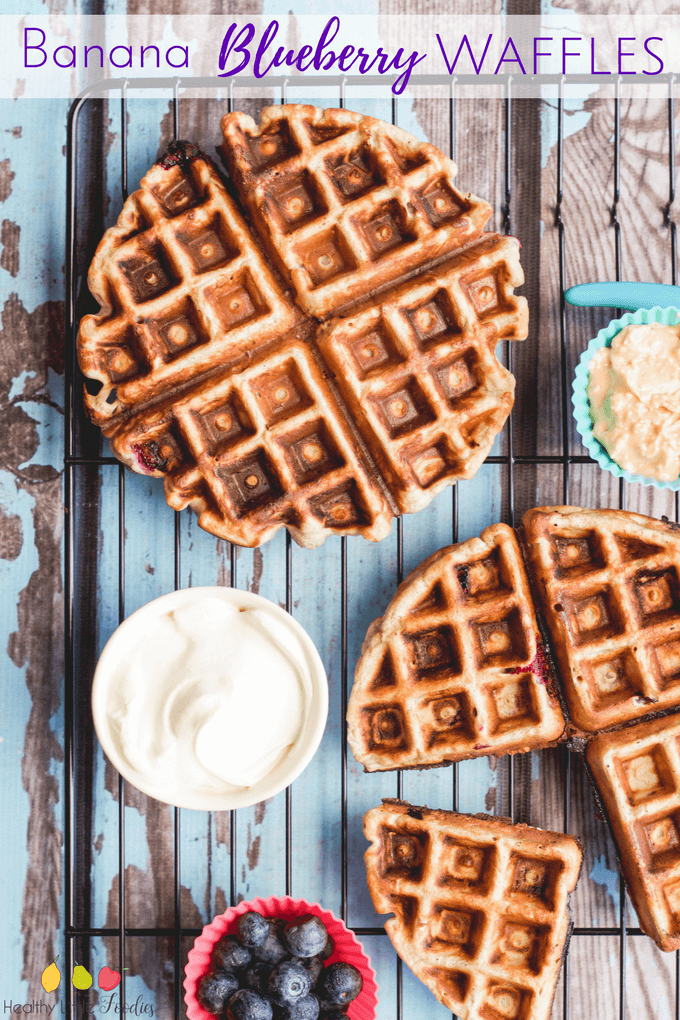 Both my boys are creatures of habit. You do something once and they think you need to to do it ALL the time. I'm not sure when it started but we now have to have pancakes every single Sunday. They don't have to be the same and can be anything from crepes, 2 ingredient banana pancakes, green smoothie pancakes, sweet potato pancakes or just some random recipe I see on instagram or pinterest. As long as they get some form of pancake they are happy.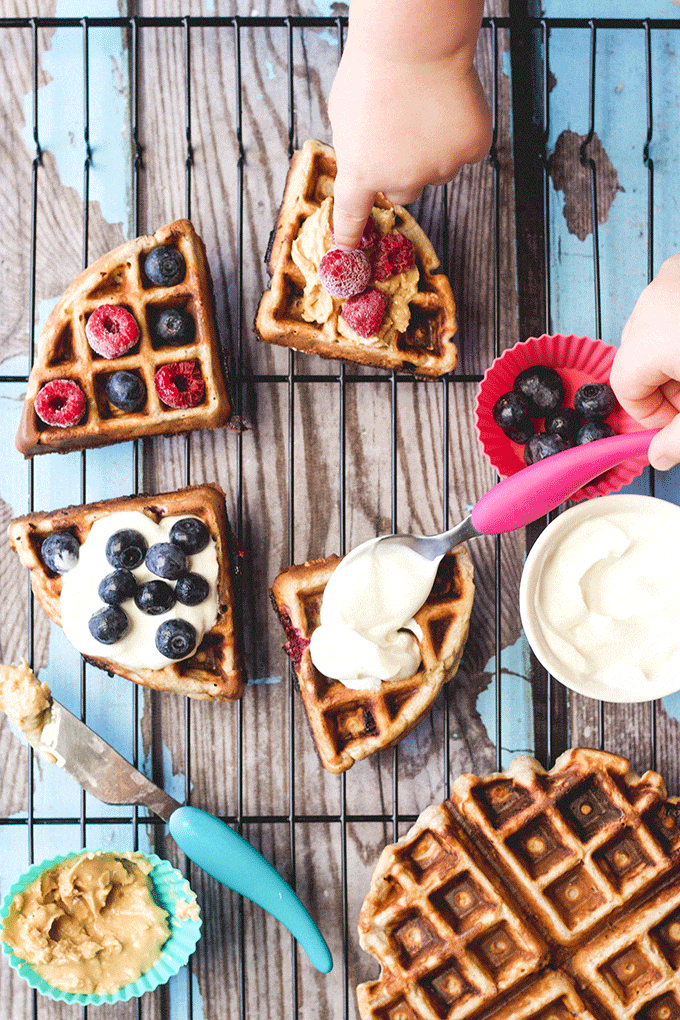 Last week we got a new kitchen toy, a waffle maker, so on Sunday I suggested waffles for breakfast. Finn was up for the change but Rory didn't look so happy. He helped me make up the batter, which is basically a pancake batter I use a lot, and was all ready for me to take out the frying pan. When I pulled out the waffle machine he was not happy….. that was not what you used to make pancakes and he wanted to let me know, big style. What followed next was the mother of all two year old melt downs!
Ignoring the screams I went ahead with the waffles. It took some time for Rory to come round but once he saw the waffles, the yoghurt, peanut butter and fruit he was happy to eat up his breakfast. In fact he was more than happy, he loved the waffle holes and thought it was great that you could fill them with fruit.
Move over pancakes, waffles look to be our new Sunday breakfast.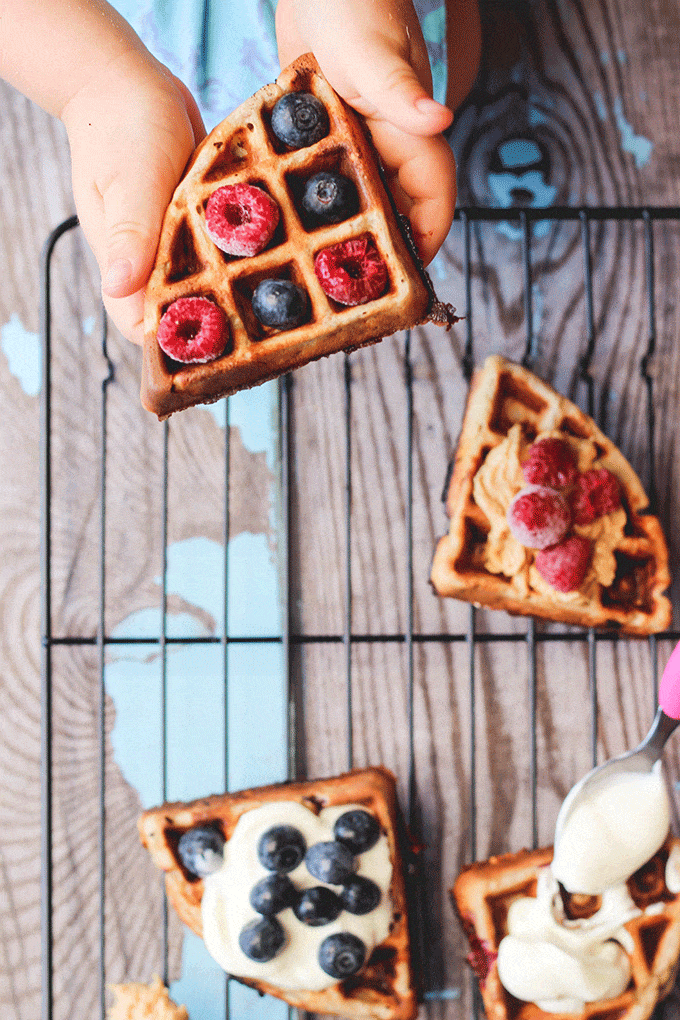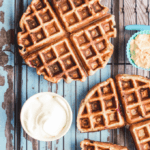 Banana Blueberry Waffles
Banana and blueberry waffles, a perfect Sunday breakfast!
Ingredients
2

ripe bananas

250

ml

(1 cup) milk

1

egg

25

g

(1/4 cup) oats

150

g

(1 cup) buckwheat flour (can use plain)

2

tsp

baking powder

1/2

tsp

cinnamon

1

handful

(around 20) blueberries
Instructions
Pre heat waffle machine and then brush with oil**

Mash bananas until they are a puree consistency, add the milk and eggs and stir until combined. Add the oats and stir.

Mix the flour, cinnamon and baking powder together and stir into the batter until combined.

Stir in the blueberries.

Cook waffles according to waffle machine instructions.

Remove and repeat until batter has finished.

Serve with a selection of toppings (I used yoghurt, peanut butter, fruit)
Recipe Notes
••I found that I needed to brush the plates with some oil before cooking.