This morning when I was spiralizing carrots to make some carrot rice paella I decided that I wanted to use the left over centre part to make a halloween themed snack for Finn. I thought the carrot core would make an excellent broomstick handle but struggled to think of something to use for the broom head. I tried cucumber first but it fell apart. I then tried mini sweet peppers and they worked great. The carrot slotted perfectly into the tip of the pepper and they were easy sliced to represent the broom head.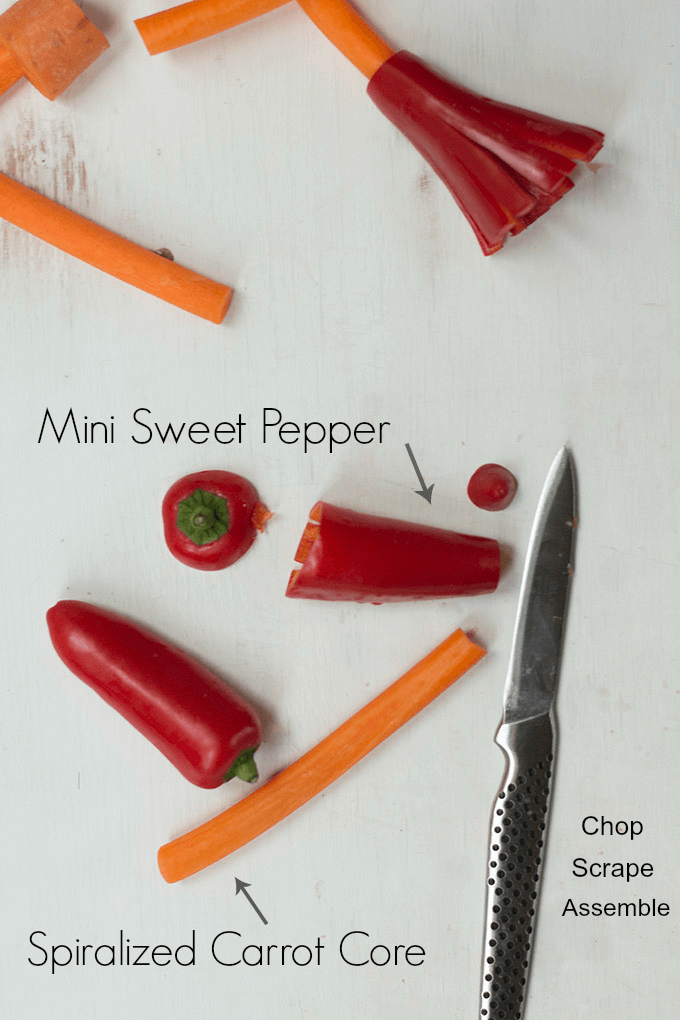 Once you have the centres from spiralizing carrots then these are a really quick snack to make. Slice the top and tails off of a mini pepper and scrape out the seeds, slide the carrot centre into the top of the pepper and then slice the pepper to represent a broom head. Put your kids' favourite dip into a dish and call it a witches cauldron.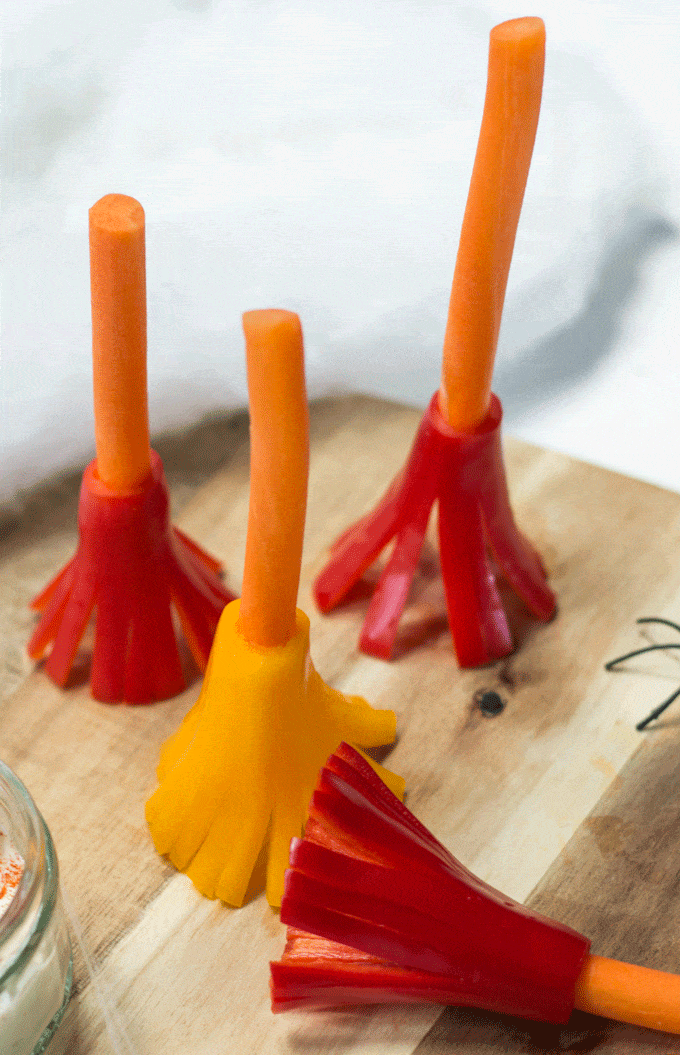 A super healthy, easy and fun halloween snack.
If you like the idea of this snack but don't have a spiralizer then check out these breadstick broomsticks from Eats Amazing.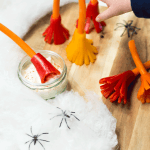 Witches Broomsticks (Healthy Halloween Snacks)
A super healthy and fun halloween snack for kids.
Ingredients
4

carrots

4

sweet mini peppers

dip of choice e.g natural yoghurt

, hummus
Instructions
Spiralize the carrots (use the spiralized carrots to make a salad or carrot rice paella!) and keep the left over centre part.

Slice the top and bottom off of the mini sweet peppers and remove the seeds from the inside.

Push the carrot centres into the top of the sweet peppers

Slice the peppers to represent broom heads

Place dip into a dish (cauldron) and serve