Homemade Butter is easy to make and a fun activity to do with kids. Kids love seeing the butter form in a jar!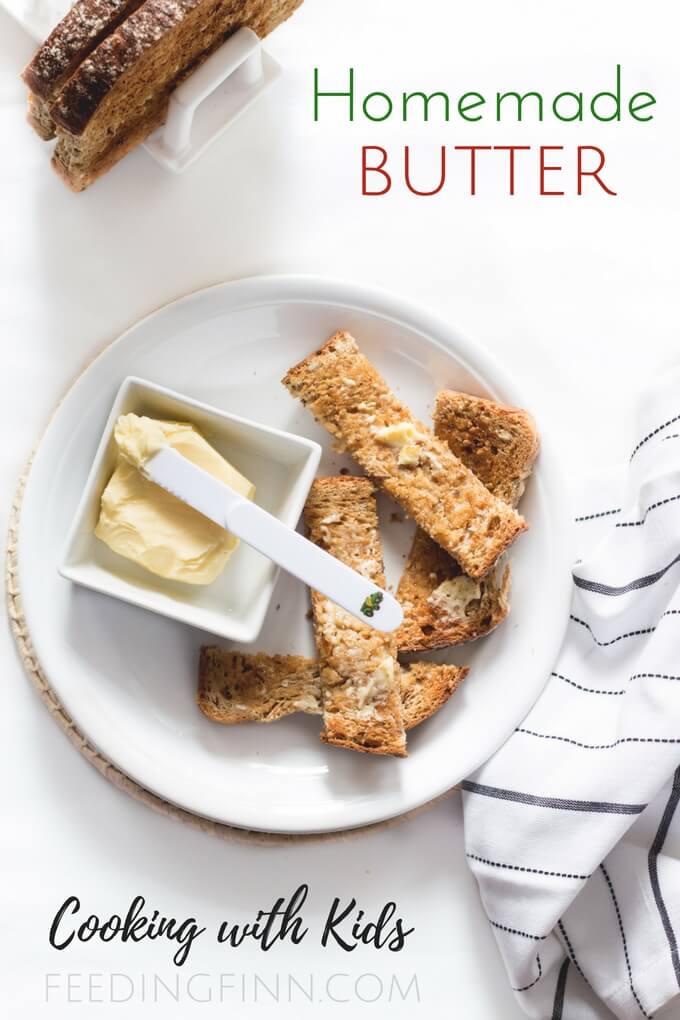 In less than three weeks we are packing up our little life in Scotland and heading to sunnier climates in Australia. This last couple of months have been crazy busy, selling houses and trying to catch up with as many friends and family as possible.
Last week we were staying at my in-laws on their farm. Both boys absolutely love their time there and I really do think a farm is a great place for kids to learn and explore. When I was a primary teacher I was so shocked at how many kids didn't know where their food was from, giving the answer "the store". I really want both boys to know where food comes from and last week we had great fun digging and cooking potatoes and then making this butter to serve along with them.
Homemade butter in a jar was a great activity that I used to do with my class when we studied the farm. The kids absolutely loved shaking the jar and seeing the butter finally form. Finn (and his little assistant) were no different, as you can see from the pictures.
It is such a simple activity, you only need a jar and some whipping cream (heavy cream). I recommend that you only fill the jar around a quarter to a half full. Any more than this you will be shaking the jar for what will seem like forever and there may not be enough space for the butter to form.
Once the cream is in the jar, pop the lid on and shake, shake, shake! Younger kids may need some help to get things moving. The cream will start to get really thick and at this point, I opened the jar to let the boys see and taste it. Pop the lid back on and start to shake again. You will know the butter is forming when you can hear the liquid sloshing around. This is the butter milk seperating from the butter.
Pour the butter milk into a cup and then shake the jar again to release more of the buttermilk and, once again, pour into the cup. Remove the butter from the jar and rinse it under some water to discard the remaining butter milk.
Now is the time to taste, serve it like you would any butter and why not get your kids to try doing a blind tasting against your regular butter!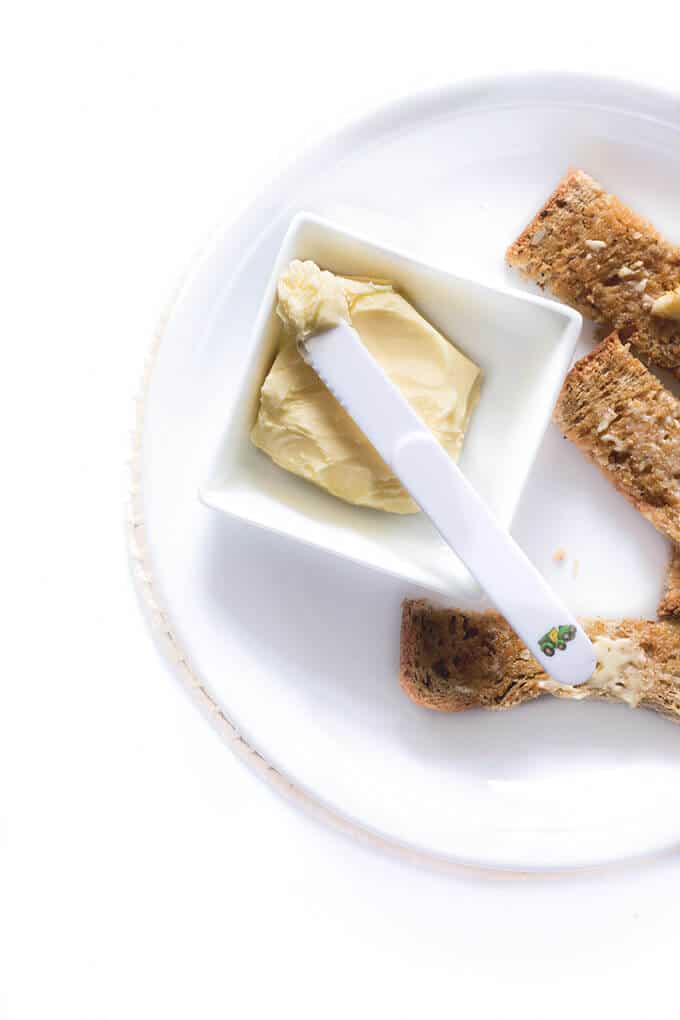 You May Also Like
Have you tried this recipe? I love receiving your feedback, please rate and leave a comment below or tag me on Instagram @healthylittlefoodies
Looking for more healthy kid recipes?Sign up for my free recipe newsletter to get new family friendly recipes in your inbox each week! Find me sharing more kind-friendly inspiration on Pinterest and Instagram.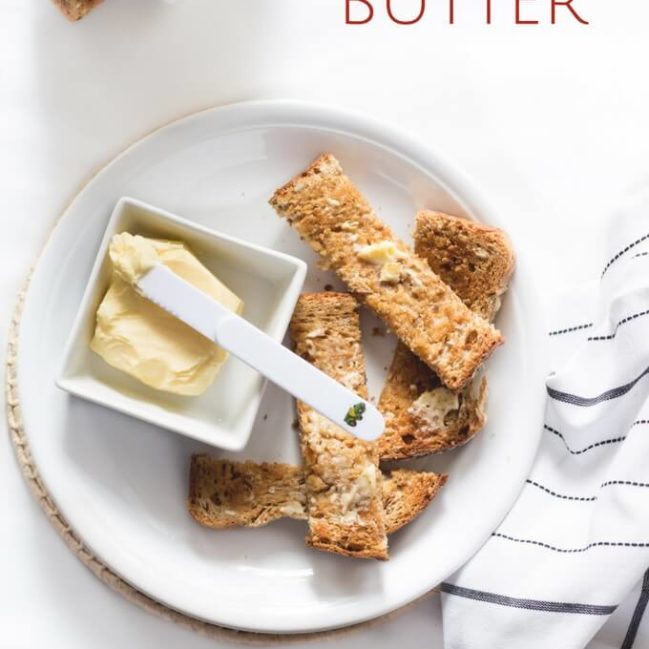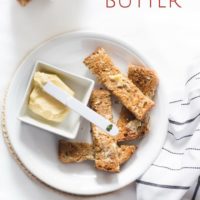 Homemade Butter
Butter made from shaking cream in a jar. A great activity for kids.
Hover over "serves" value to reveal recipe scaler
Ingredients
Whipping Cream (Heavy cream)
Instructions
Fill a thick glass jar with the cream (1/4 - 1/2 full)

Pop the lid on and shake vigorously.

Continue to shake until the cream thickens, remove lid and let your kids have a small taste!

Pop the lid back on and continue to shake until you hear liquid (buttermilk) sloshing around the jar.

Remove the butter milk, pop the lid back on and shake again to release any more butter milk.

Drain any more butter milk from the jar and then remove the butter.

Rince the butter under the water and then serve.
Recipe Notes
Keep refrigerated.