This delicious homemade gingerbread spice mix is quick and easy to make with just 6 ingredients. Perfect for adding to all of your favourite holiday recipes.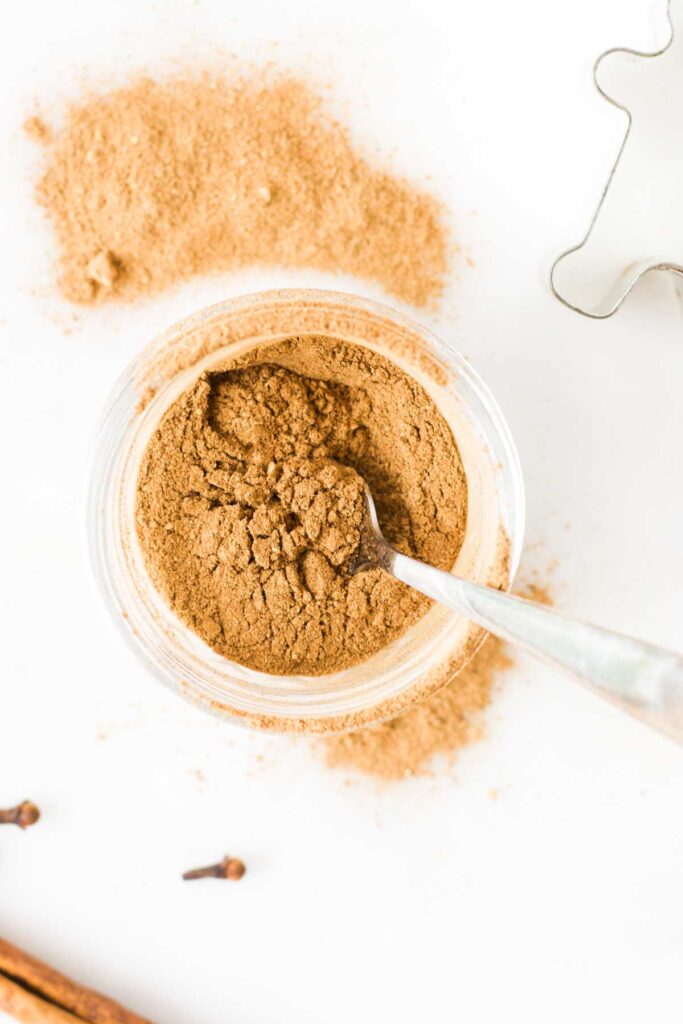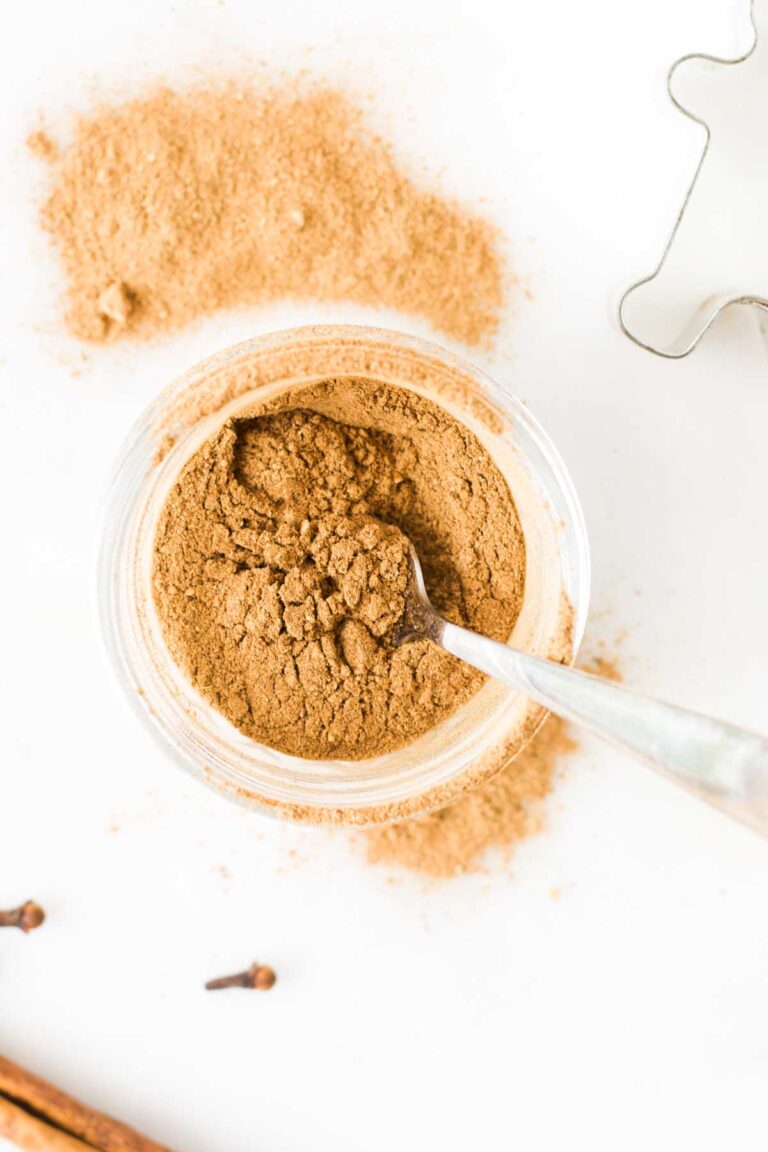 Gingerbread spice is something you can buy easily in some countries but is harder to come across in others. It is simply a blend of warming spices that can be used to add a festive touch to your holiday recipes.
It is so easy to make your own blend and you probably have most of the spices to hand (and if not they are easy to come by at the grocery store.) The best part about making your own spice blend is that you can personalise them to your tastes. Add more or less of the spices, according to your family's taste preferences.
Great for making with kids! Allow them to smell the spices and show them what each spice looks like before they are ground.
Gingerbread Spice Ingredients
Gingerbread spice is a combination of 6 simple warming spices:
Ground Ginger
Ground Cinnamon
Ground All Spice
Ground Nutmeg
Ground Cardamom
Ground Clove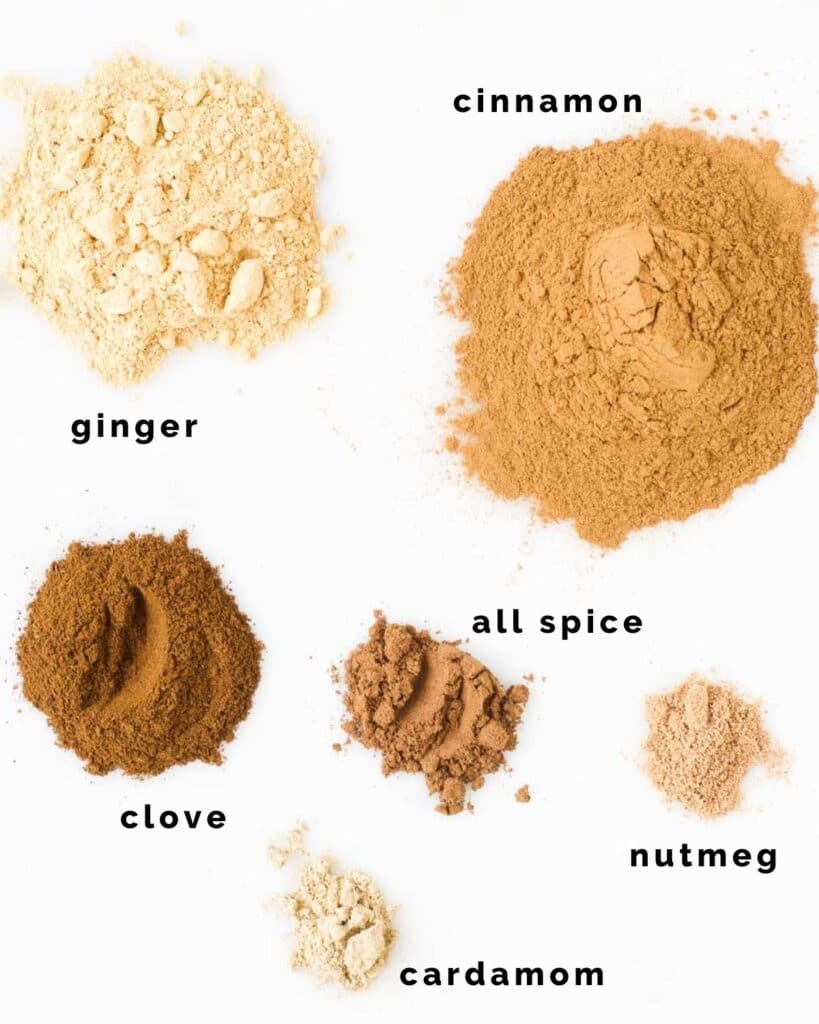 Ways to Use Gingerbread Spice
There are countless ways to put this spice blend to use! Why not try adding it to...
Oatmeal -Transform a boring bowl of oatmeal with the warming spices.
Pancakes - Stir the spice mix into pancake batter to make delicious festive pancakes.
Popcorn - Caramel Gingerbread Popcorn anyone?
Roasted Sweet Potato Wedges - Sounds unusual but it works!
Energy Balls - A little gingerbread spice to bring that festive feeling.
Cookies and baked goods - Always great for the holiday season.
Purees - Try adding some to apple sauce/puree, sweet potato puree or pumpkin puree.
French Toast - Switch out the cinnamon with the gingerbread spice in this eggy bread recipe.
Smoothies - Blend a little spice into your next smoothie!
Alternatively, get your children to make a batch, add to pretty jars and give as a homemade gift.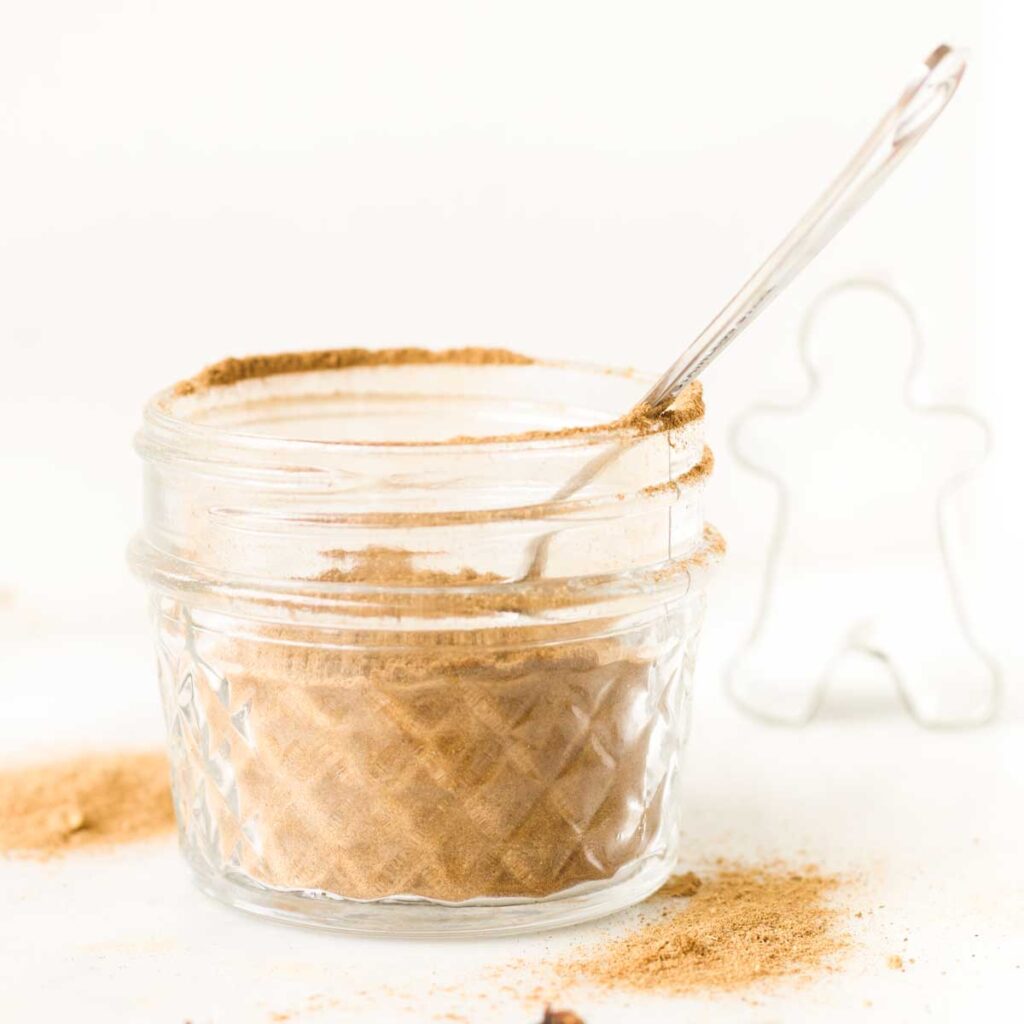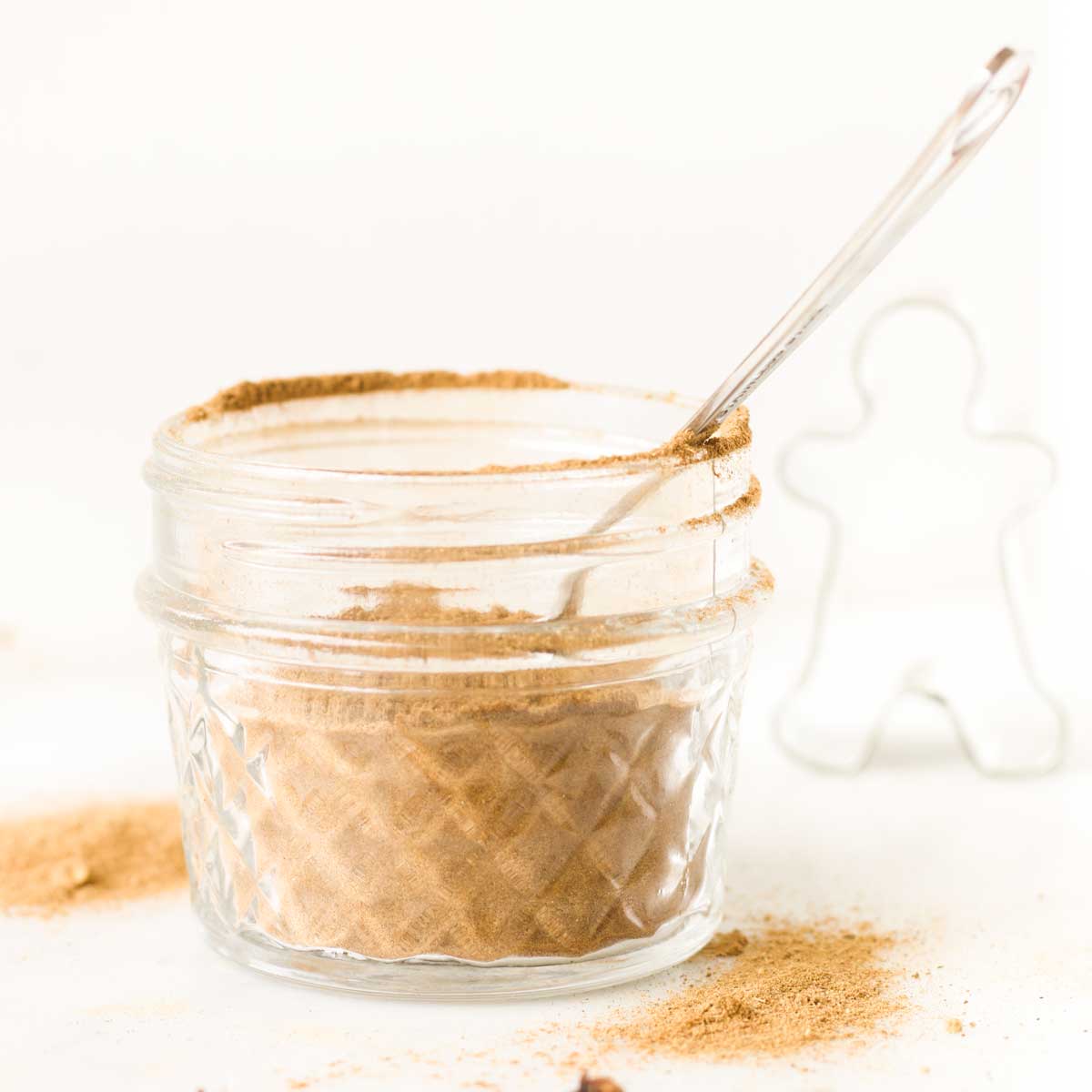 How to Store
Store your homemade spice blend in an airtight container out of any direct sunlight. Reusable spice jars are great but any small glass jars will work.
Frequently Asked Questions
Can babies (6mth +) have gingerbread spice?
Yes! Baby food doesn't have to be bland, in-fact introducing different flavours to babies is a great idea and helps to cultivate adventurous little foodies!
What is the difference between gingerbread spice and pumpkin spice?
They are both quite similar spice blends, using similar spices but of different ratios.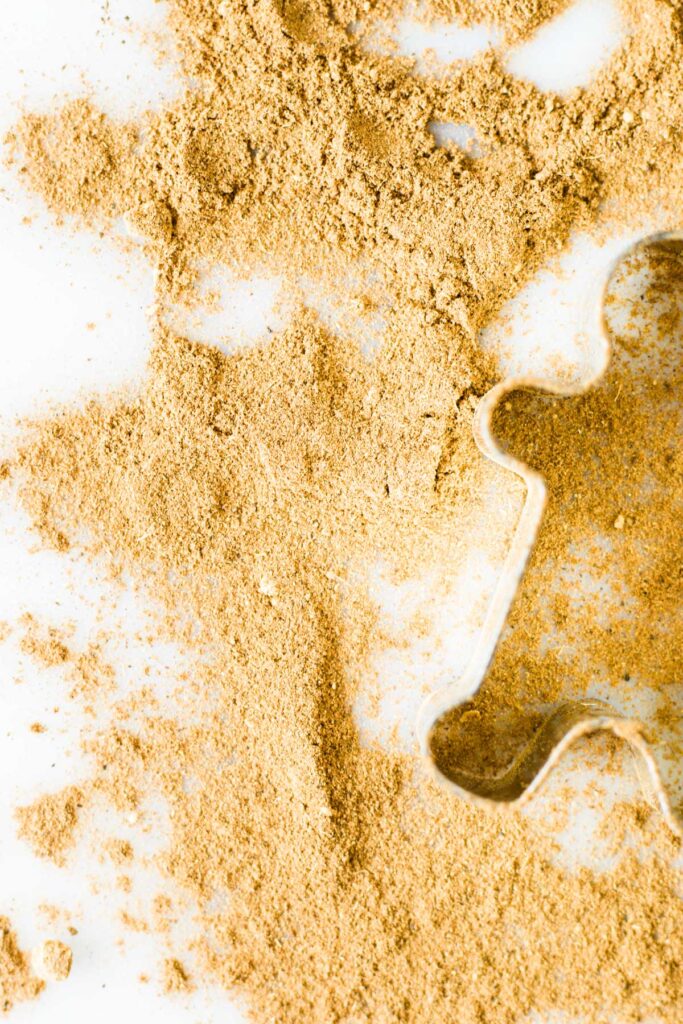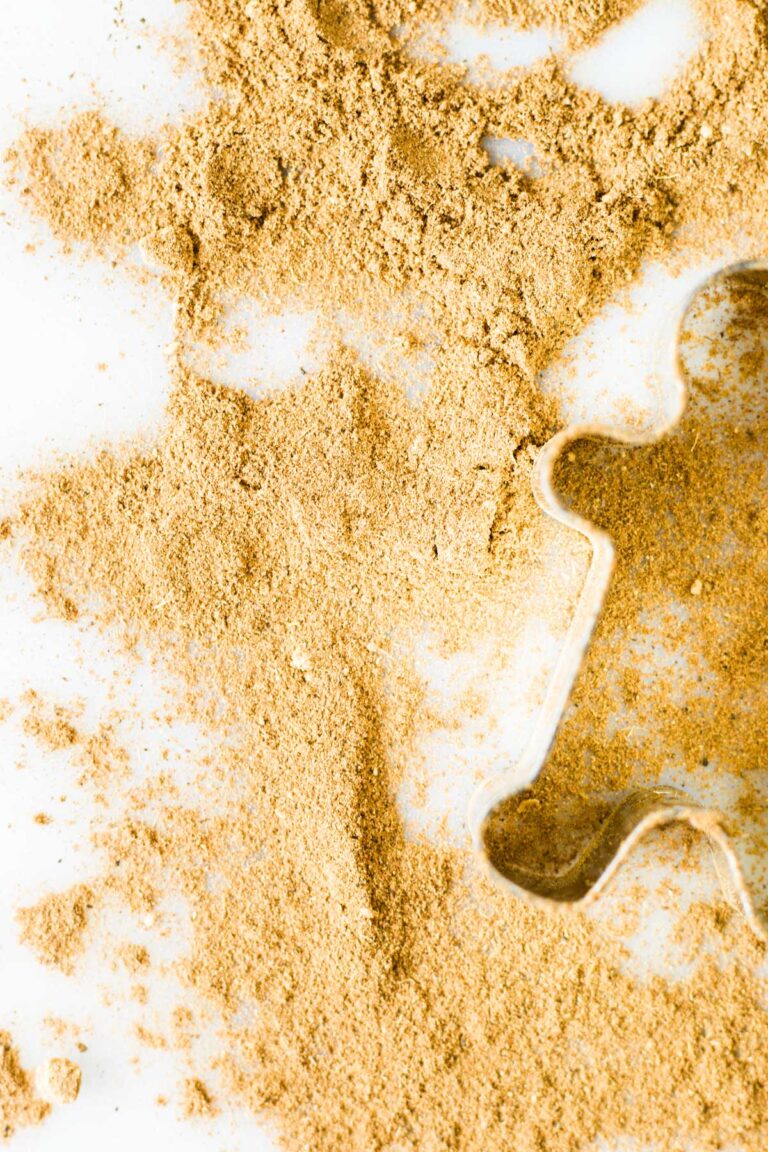 Have you tried this spice blend? I'd love to know how you use it! Please rate and leave a comment below or tag me on Instagram @healthylittlefoodies
Looking for more healthy kid recipes?Sign up for my free recipe newsletter to get new family friendly recipes in your inbox each week! Find me sharing more kid-friendly inspiration on Pinterest and Instagram.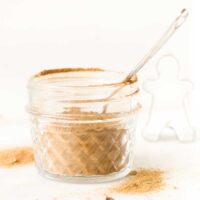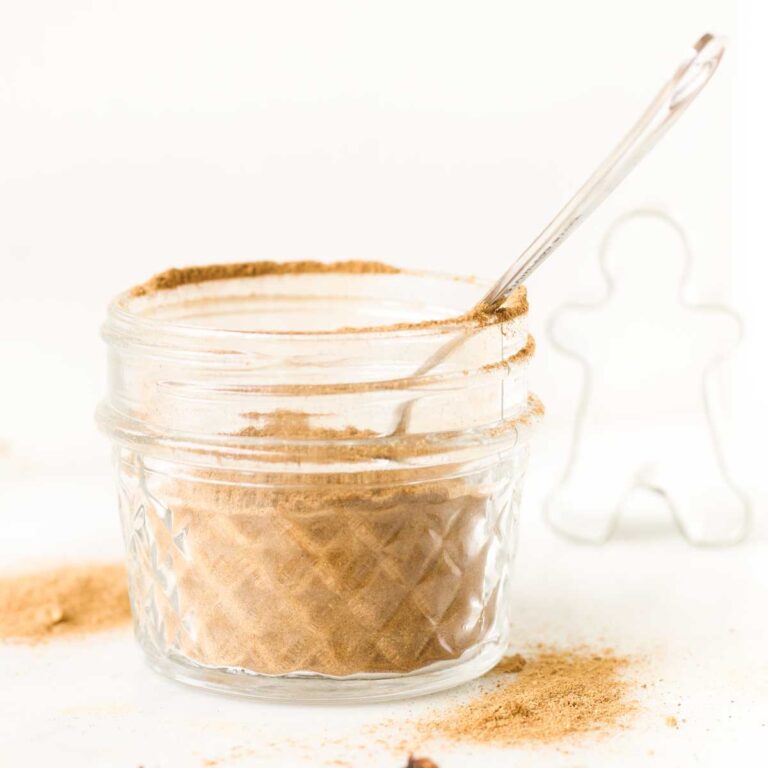 Gingerbread Spice Mix
This homemade gingerbread spice mix is quick and easy to make with just 6 ingredients. Perfect for adding to all of your favourite holiday recipes.
Prep Time: 5 minutes
Total Time: 5 minutes
Serves:6
Hover over "serves" value to reveal recipe scaler
Ingredients
2 tablespoon Ground Cinnamon
1½ tablespoon Ground Ginger
¾ teaspoon Ground Clove
½ teaspoon Ground All Spice
¼ teaspoon Ground Nutmeg
¼ teaspoon Ground Cardamom
Instructions
In a bowl, mix all spices together.

Transfer to an airtight container.
Recipe Notes
Nutritional information is a ROUGH guide only, calculated using an online nutrition calculator. 
Nutritional facts
Calories: 13kcal | Carbohydrates: 4g | Protein: 1g | Fat: 1g | Saturated Fat: 1g | Sodium: 2mg | Potassium: 28mg | Fiber: 2g | Sugar: 1g | Vitamin C: 1mg | Calcium: 29mg | Iron: 1mg