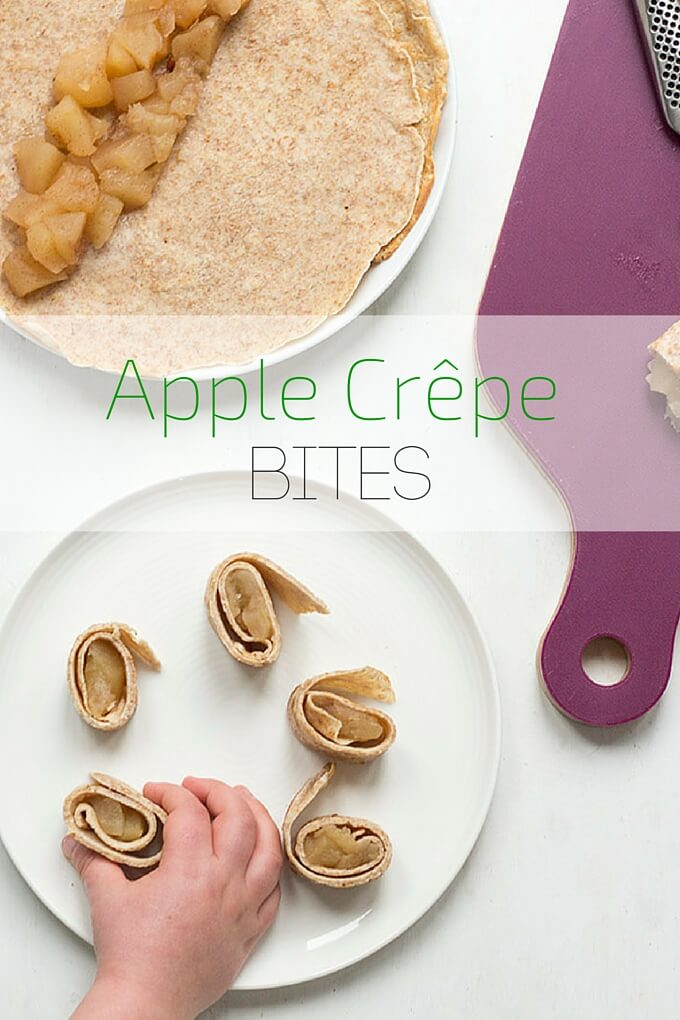 Apples are not only a tasty snack, they area a great source of soluble fibre (important for digestive health) and contain a good amount of Vitamin C (needed for growth and to fight infection.) They taste delicious stewed and make a perfect filling for crepes. To make this snack / breakfast / dessert healthier I have used wholemeal flour instead of refined white flour.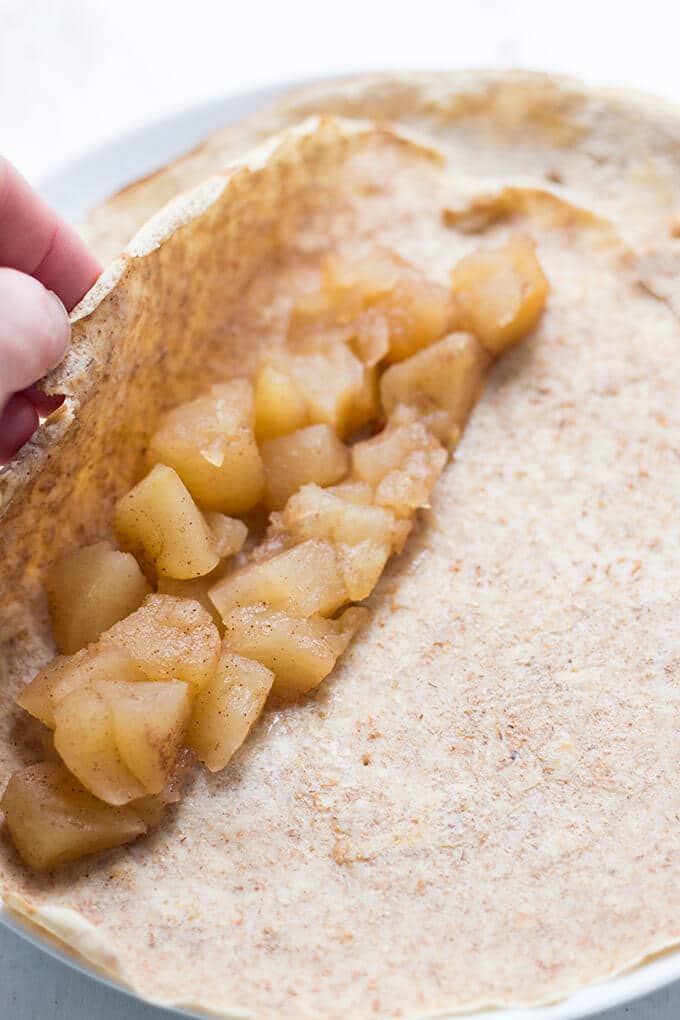 Looking for more healthy kid recipes?Sign up for my free recipe newsletter to get new family friendly recipes in your inbox each week! Find me sharing more kind-friendly inspiration on Pinterest and Instagram.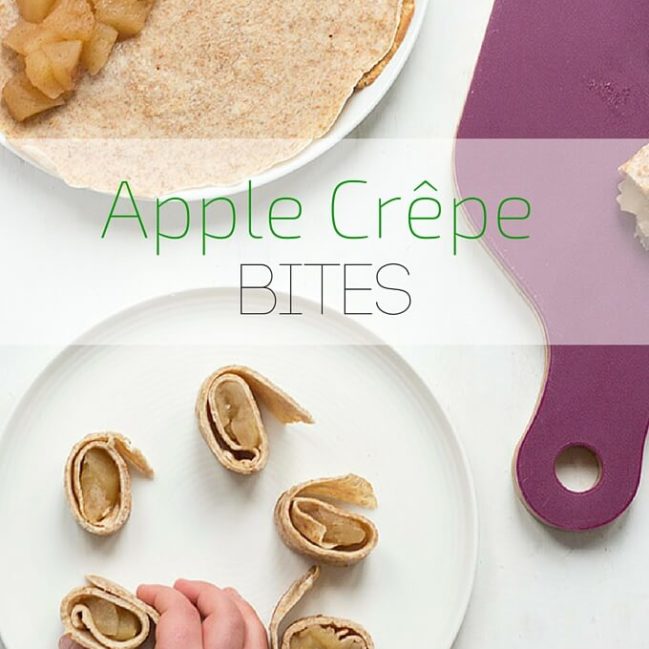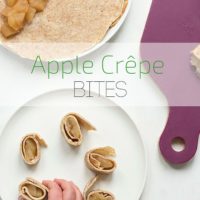 Wholemeal Apple Crepes
Prep Time: 5 minutes
Cook Time: 15 minutes
Total Time: 20 minutes
Hover over "serves" value to reveal recipe scaler
Ingredients
Apple Filling
4 apples (cored, peeled and chopped)
1/3 cup water
Sprinkle of cinnamon (optional)
Crepes
3 eggs
1 cup wholemeal flour
1 cup of milk
butter / coconut oil for frying
Instructions
Apples

Put the apples and water in a sauce pan. Cover and cook on a low heat for approx. 8-10 mins.

Crepes

Put flour into a mixing bowl and mix in the eggs and milk. Whisk until you have a smooth batter. Alternatively put all ingredients into a blender and whiz until smooth.

Heat a crepe pan /small frying pan over a medium/low heat and grease with a little butter or coconut oil.

Ladle in approx. 2/3 tbsp of the batter into the pan and swirl until the batter forms a thin pancake covering the bottom of the pan.

Wait 1 minute then flip the crepe and cook on the other side for 30s to 1 min.

Remove from pan.

Repeat with the rest of the mixture.