Delicious Sautéed Broccolini with Garlic and Lemon.
Recently I have been sharing simple suggestions for serving vegetables to kids. It is one of the questions I get asked most and I can understand why. We all want our kids to eat the recommended amount of vegetables a day but it isn't always easy.
Vegetables are often rejected by young children and it can take 10-20 tries before a child will accept them. I believe in patience over pressure and that continually offering, previously rejected vegetables, without forcing them to eat them, will pay off in the long run.
Roasted vegetables are always a winner with my kids and it is probably one of their favourite ways to enjoy most vegetables. Sautéing is another popular cooking method. They love sautéed broccolini but also love many other vegetables such as asparagus, green beans and snow peas cooked this way. Adding olive oil, garlic and a little salt and pepper really does make a big difference with my kids.
What is Broccolini?
Broccolini is a hybrid vegetable; it's a cross between broccoli and Chinese broccoli. It has small florets, long stalks, and a few small leaves — all of which are edible.
It can be sautéed, steamed, roasted, or grilled. Some people also enjoy eating it raw.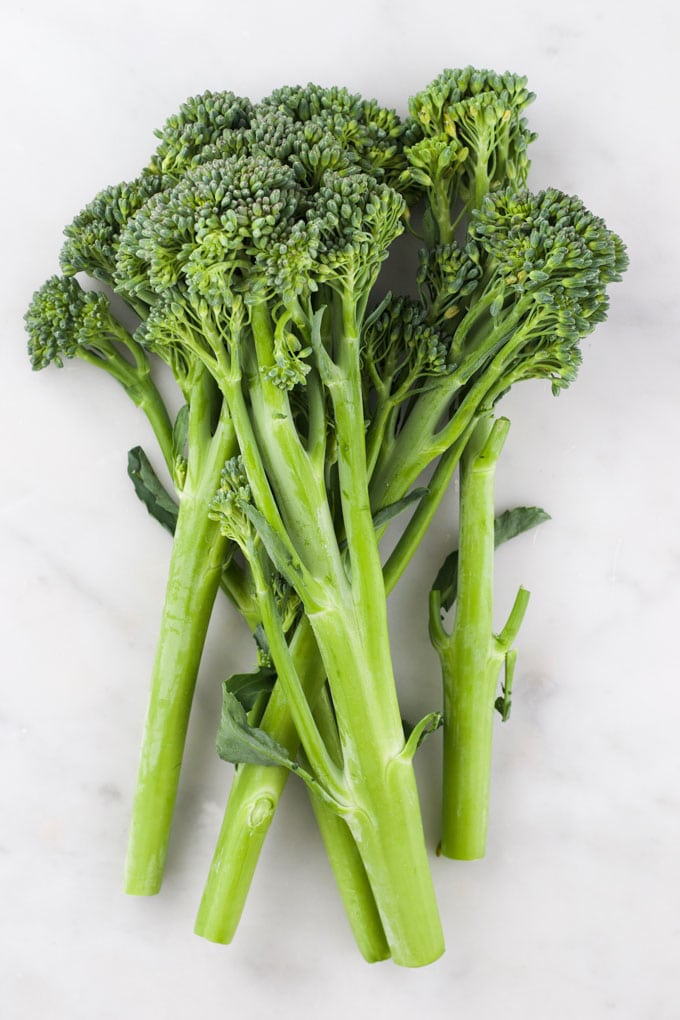 How to Select and Store Broccolini
Choose crisp, bright green stalks that have no soft spots. If the florets are starting to yellow and the stems are starting to soften then they are past their best. Brocollini should be stored in the refrigerator and be washed before preparation, rather than before storing.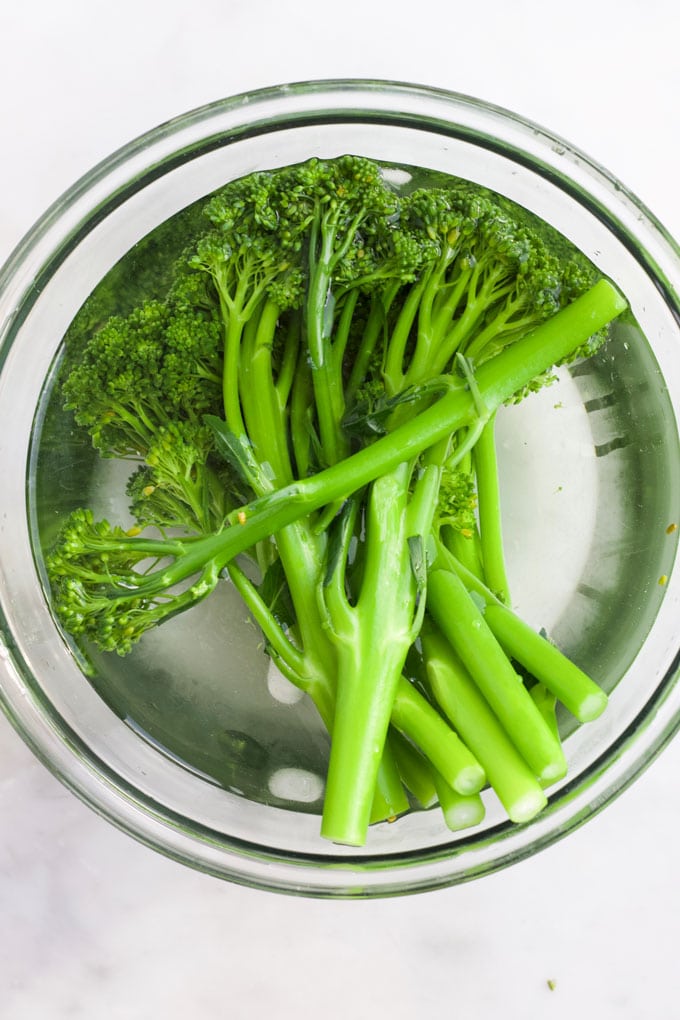 Cooking Broccolini Ahead of Time
As busy parents, we are always looking to make mealtimes less stressful. Preparing meals in the evening, when often our young kids are tired and grumpy,(and we are too!), isn't always the most pleasant of experiences. Although broccolini is really quick to cook, taking only a few minutes, I often prep it ahead of time and that way I have fewer pans to use and just one less step in preparing the family meal.
To prepare the broccolini ahead of time, cook the broccolini in boiling water for 2 mins and then transfer immediately to a bowl of ice water. Then dry, cover and refrigerate until needed. I often do this and use it over the next 2-3 days.
Is Sautéed Broccolini really "kid friendly"?
Broccolini, I feel, is less bitter than broccoli and is more mild, with a somewhat sweeter taste. This, I think, makes it more acceptable to kids.
It does have a long stem and although it is edible it can be a little tough for younger kids to get through. My youngest, 3, has only just started to eat the stalks now.
I found broccolini a great vegetable for baby-led weaning. It is really easy to hold and they can gnaw away on the stem.
Looking for other delicious ways to serve vegetables? Why not try my
Roasted Cauliflower with Mango Dip
Have you tried this recipe? I'd love to know your thoughts. Please rate and leave a comment below or tag me on Instagram or Facebook.
Looking for more healthy kid recipes?Sign up for my free recipe newsletter to get new family friendly recipes in your inbox each week! Find me sharing more kid-friendly inspiration on Pinterest and Instagram.
Sautéed Broccolini Recipe
Sautéed Broccolini with garlic and lemon. A delicious side dish for the whole family to enjoy.
Prep Time: 5 minutes
Cook Time: 5 minutes
Total Time: 10 minutes
Serves:4 people
Hover over "serves" value to reveal recipe scaler
Ingredients
1 bunch (approx 200g) Broccolini
1 tablespoon Olive Oil SEE NOTE 1
½ Lemon (zest and lemon juice)
1 tsp Minced Garlic
Instructions
Cook the broccolini in a large pan of boiling water for 2 mins.

Drain immediately and add to a bowl of ice water. (SEE NOTE 2)

Add the oil to a large frying pan and heat over a medium setting. Add the garlic and lemon zest and stir.

Drain the broccolini and then add to the pan. Toss to coat in the oil mixture and cook for around 2 minutes. Squeeze the lemon juice over the broccolini and toss. Season and serve immediately.
Recipe Notes
You can replace the olive oil with butter if you prefer. 
You can prep ahead to this stage. Emerge in the ice water and then drain, dry, cover and store in the refrigerator until needed. I often store for 2-3 days.  
Nutritional information is a GUIDE only, calculated using an online nutrition calculator. It should be used as a rough estimate only. 
Nutritional facts
Calories: 35kcal | Carbohydrates: 1g | Protein: 0g | Fat: 3g | Saturated Fat: 0g | Cholesterol: 0mg | Sodium: 0mg | Potassium: 18mg | Fiber: 0g | Sugar: 0g | Vitamin C: 7.3mg | Calcium: 3mg | Iron: 0.1mg