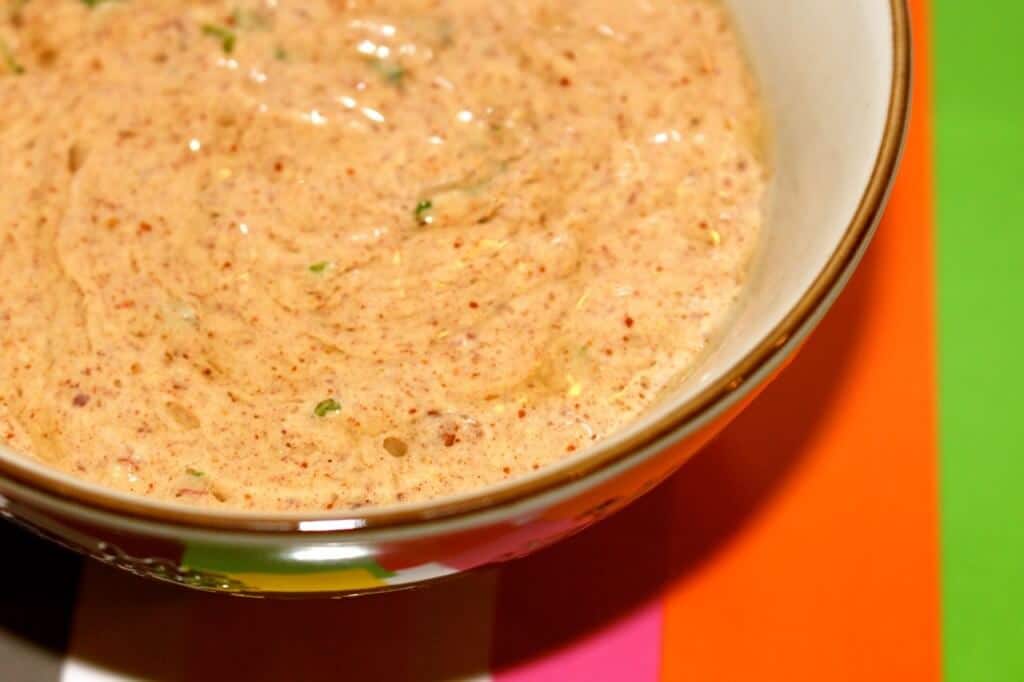 I first tried satay sauce as a young child in Hong Kong. We were served chicken and pork skewers with the most delicious nutty sauce and we always had to ask the waitress for more. Several years later, in Thailand, we tried a hotter version. With an added kick of chilli I felt it even surpassed the Hong Kong version. I have been making Satay sauce for years and have always added a lot of chilli sauce to suit my taste buds. Since Finn has been eating with us I have reduced the salt, chilli and sugar content to make this a healthier, more child friendly dip. If you like it hot you can add chilli to the end quite easily, this is what I do so that we are all happy!
Satay Sauce
Ingredients
1/2

cup

natural peanut butter

1/4

cup

coconut milk

2

tbsp

chopped coriander

(cilantro)

juice of 1 lime

1

clove

garlic - crushed

1/2

teaspoon

- finely chopped ginger

1/2

teaspoon

chopped red chilli

(optional)
Instructions
Mix all the ingredients in a bowl until well combined.
Recipe Notes
Try adding hot chilli sauce to this dip if serving adults or bigger kids.