Stuck in a breakfast rut? Why not try switching oats with quinoa flakes to make this delicious, allergy friendly Raspberry Breakfast Quinoa.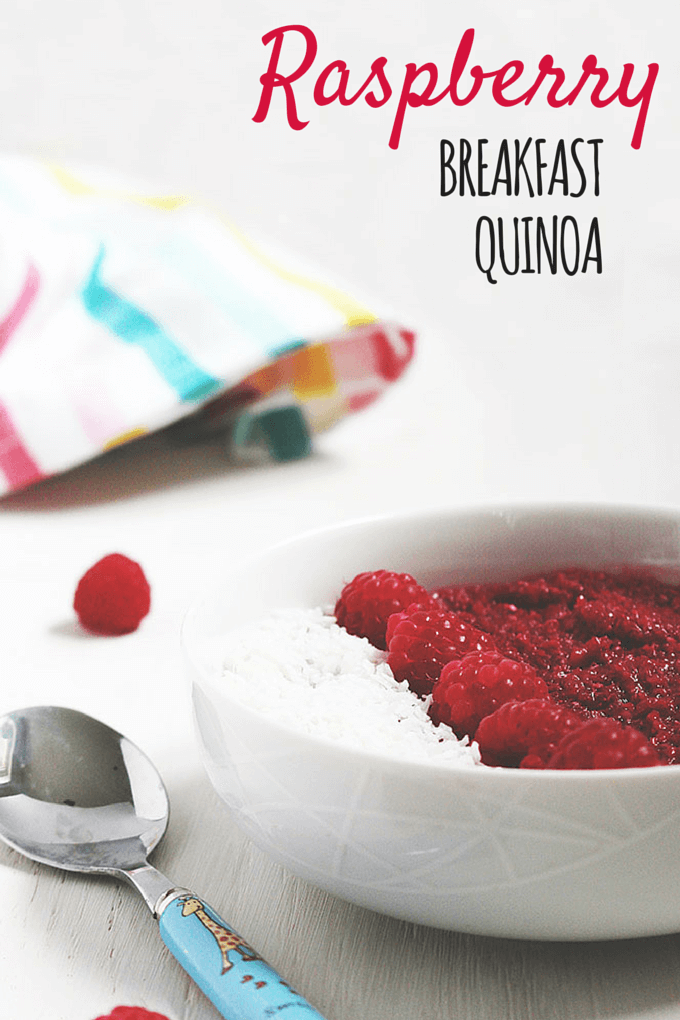 I'm really not keen on milky style breakfasts and so, therefore, I haven't experimented with a lot of the trending breakfasts such as chia puddings or overnight oats. They always look so amazing but I just haven't brought myself to make and try them. I have, however, made breakfast quinoa before. It was a couple of years ago now and I really didn't enjoy it. I think this is a contributing reason to why I haven't played around more with similar breakfast ideas.
Last week I bought some quinoa flakes, we eat quinoa a lot but I have never cooked with the flakes. It said on the packaging that they can be used to substitute oats so I thought I'd give breakfast quinoa another shot, but this time using the flakes. They worked so well and were so quick to prepare. I can see me making this breakfast throughout the week as well as the weekend. I simmered the flakes in some water, frozen raspberries and a small handful of raisins. I then topped it with fresh raspberries and desiccated coconut.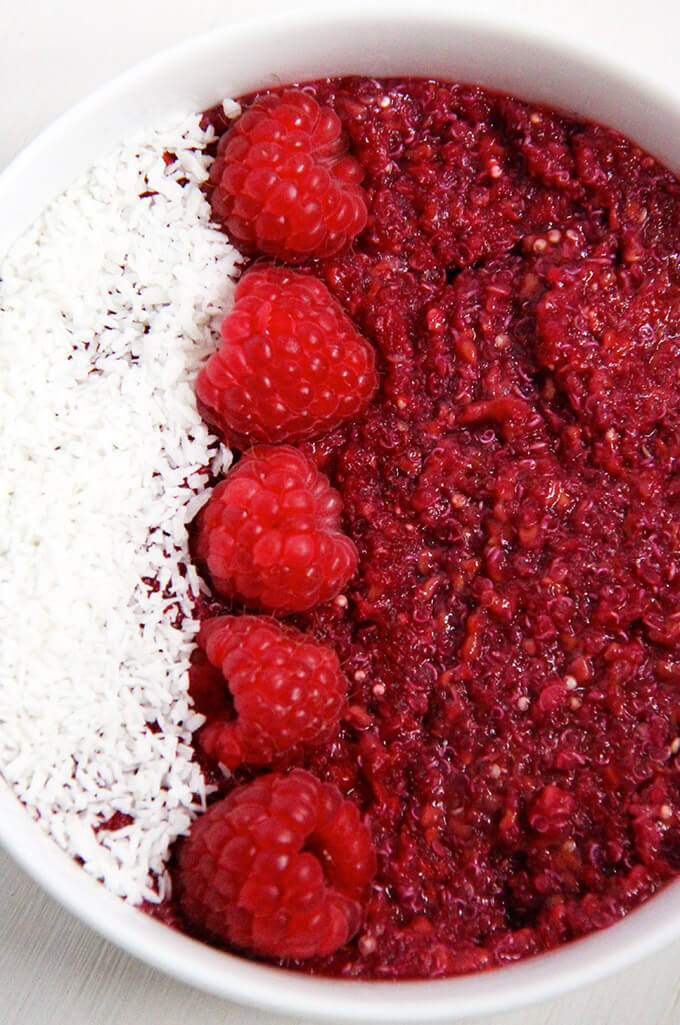 I'm so glad I gave this a try. Finn ate a bowl in record speed and I just wish I had recorded Rory's giggles of delight as he scooped handfuls of it into his mouth. I'm happy that I have found another healthy breakfast that they both love. I find I get stuck in a breakfast rut so I love to have new options. I'm definitely going to give chia pudding and more porridge type dishes a try too. Watch this space for recipes!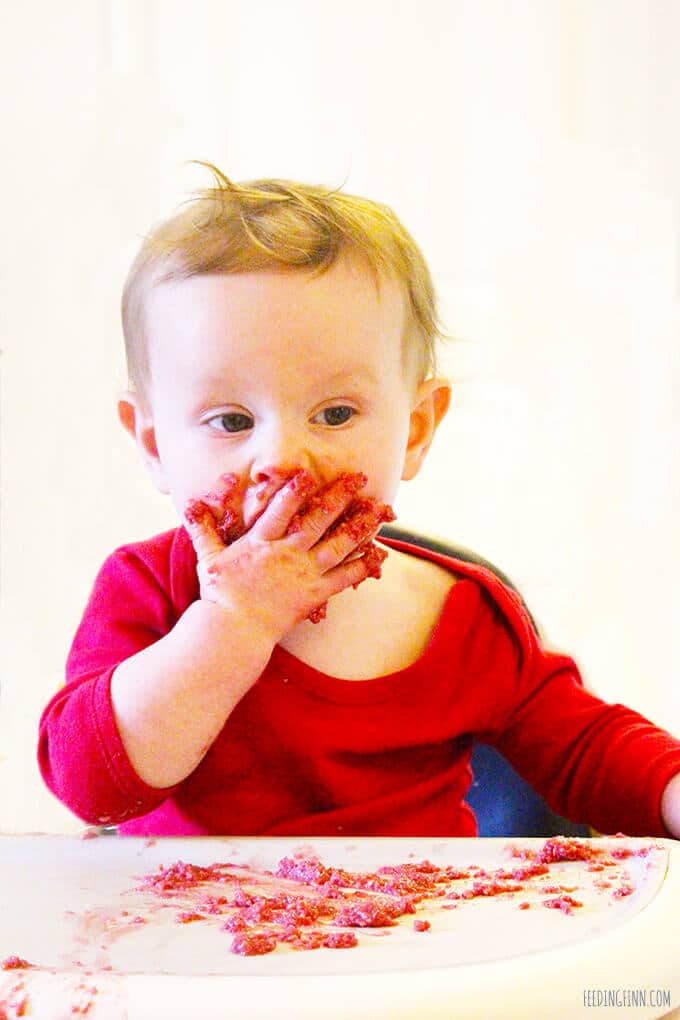 You May Also Like
Have you tried this recipe? I love receiving your feedback, please rate and leave a comment below or tag me on Instagram @healthylittlefoodies
Looking for more healthy kid recipes?Sign up for my free recipe newsletter to get new family friendly recipes in your inbox each week! Find me sharing more kind-friendly inspiration on Pinterest and Instagram.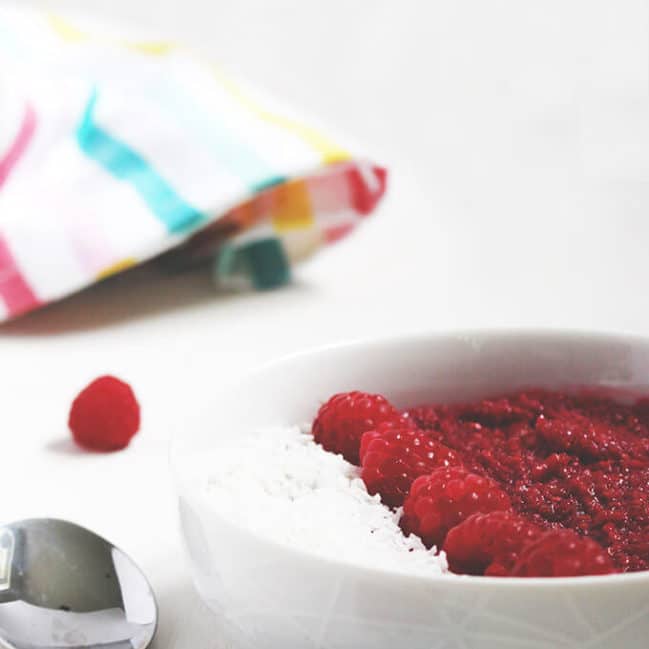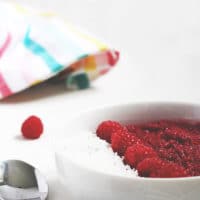 Raspberry Breakfast Quinoa
A delicious fruity dish to start your kid's day.
Cook Time: 2 minutes
Total Time: 2 minutes
Hover over "serves" value to reveal recipe scaler
Ingredients
1/3 cup (40g) flaked quinoa
2/3 cup (180ml) water
1 cup (130g) frozen raspberries
small handful of raisins
fresh raspberries and coconut to garnish (optional)
Instructions
Place the quinoa, water, frozen raspberries and raisins into a pan and bring to a boil.

Reduce to a simmer and cook until thickened (1-2 mins)

Garnish with raspberries and coconut (optional)