I've been absent on the blog for a while, emigrating with two kids takes up a lot of time it would seem! Days have been filled with house viewings, car buying, setting up bank/phone accounts, exploring the local parks and just getting used to our new environment. The evenings have been spent house hunting and researching. Not a lot of time left to cook, photograph and write up blog posts. Sorry!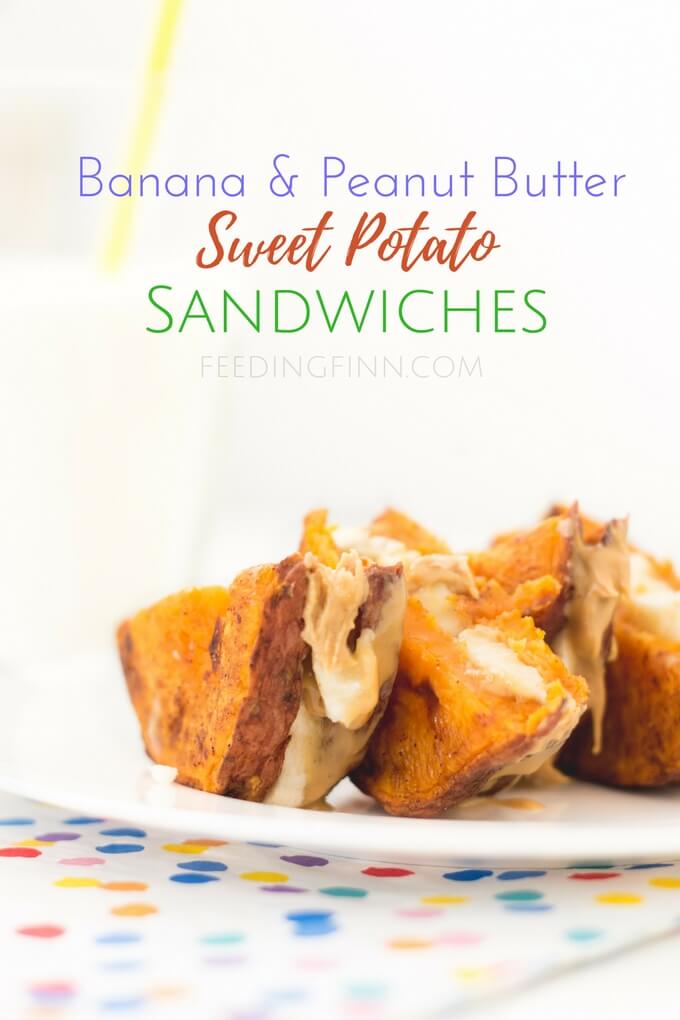 I have just about managed to to keep up with posting on my instagram account and last week I shared a picture of a snack I randomly made up for the boys. Delicious Banana Peanut Butter Sweet Potato Sandwiches. It's a mouthful to say but a delicious mouthful! I received a lot of positive feedback on the the picture so thought I'd share it here.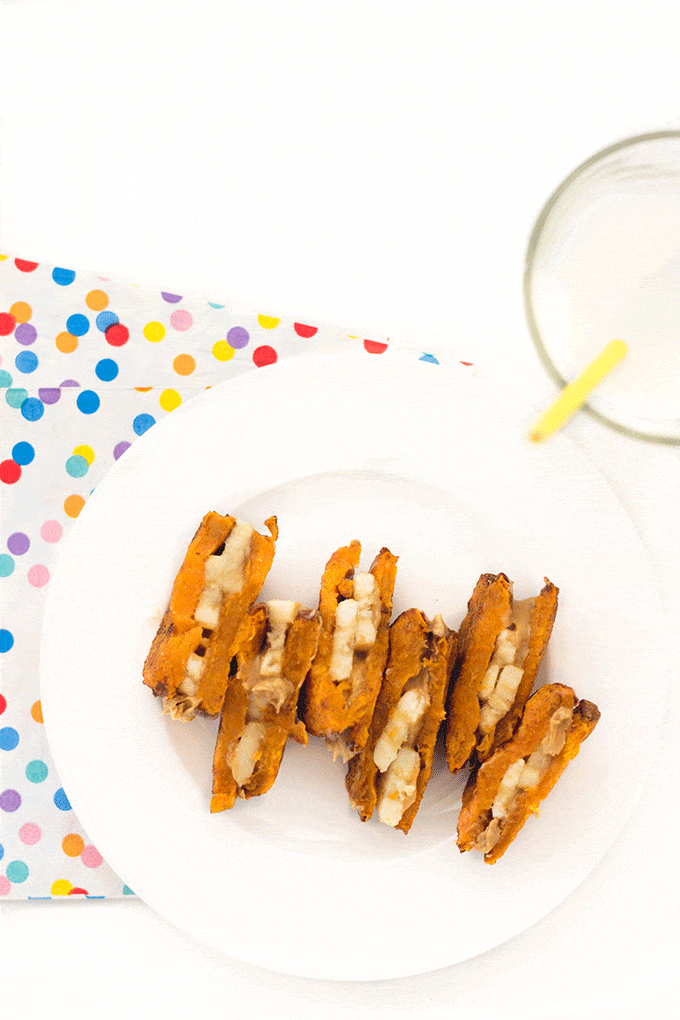 I'm always chopping up sweet potatoes and making roasted wedges or slices. They are a great little finger food and I often have a stash in the fridge for the boys and myself to snack on through the day. Last week I decided to use the slices to make up sandwiches. I made these banana & peanut butter ones and also some avocado and egg ones. Both were delicious and sweet potato sandwiches are now my new favourite lunch or snack. When I roast slices of sweet potato I usually add both sweet paprika and cinnamon and it tastes amazing. I've just popped down cinnamon on the ingredient list for this but go ahead and add some sweet paprika if you want. It tastes so good.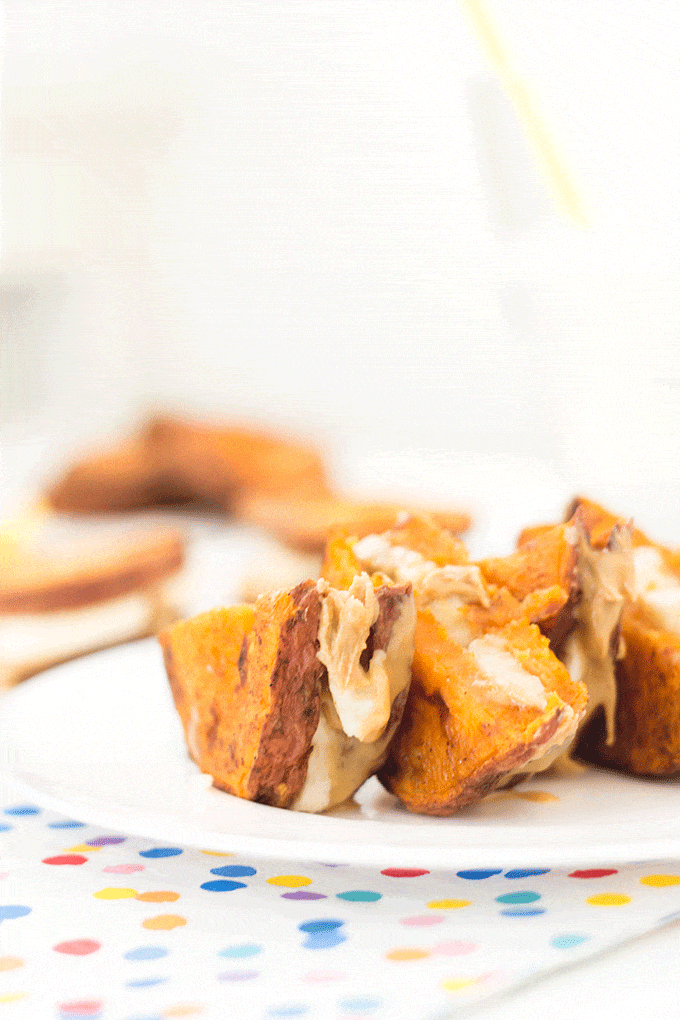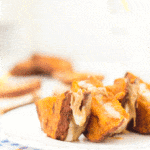 Banana & Peanut Butter Sweet Potato Sandwiches
Roasted sweet potato slices stuffed with banana and peanut butter. A delicious, bread free, sandwich!
Ingredients
1

large

(thick) sweet potato (approx. 600g) Sweet Potato

1

tbsp

Olive Oil

1/2

tbsp

Cinnamon

1

Banana

60

g

(1/8 cup) Peanut Butter
Instructions
Pre heat oven to 190C /375 F / Gas 5

Slice the sweet potato width way into rounds (approx 1cm in thickness)

Add the potato, oil and cinnamon to a mixing bowl and mix with hands until the sweet potato is evenly coated.

Place the rounds on an lightly oiled tray and bake for approx. 12-15 mins on each side (depending on how large your sweet potato is).

Remove from the oven and allow to cool.

Arrange in groups of 2 rounds that are similar in size.

Spread one round with peanut butter, add banana slices and then top with the second round.

Makes approx. 10 sandwiches depending on length and thickness of potato.
Recipe Notes
Try to find large and fat sweet potatoes to make this. If to long and skinny you will have tiny sandwiches!