These carrot and parsnip fritters are deliciously sweet, soft and perfect for little hands. Great for babies and toddlers but also something the whole family will enjoy.
I first gave Rory parsnips when he had just started weaning and they are now one of his favourite foods. If I give him a selection of roasted vegetables he always picks out the parsnips to eat first. I'm presuming his love for them are due to their soft flesh and their subtle sweetness. Before Rory was born we only ever really ate parsnips in the winter, when they taste their best (their flavour and sweetness is increased by the cold.) Now we seem to have them, in some form, most weeks.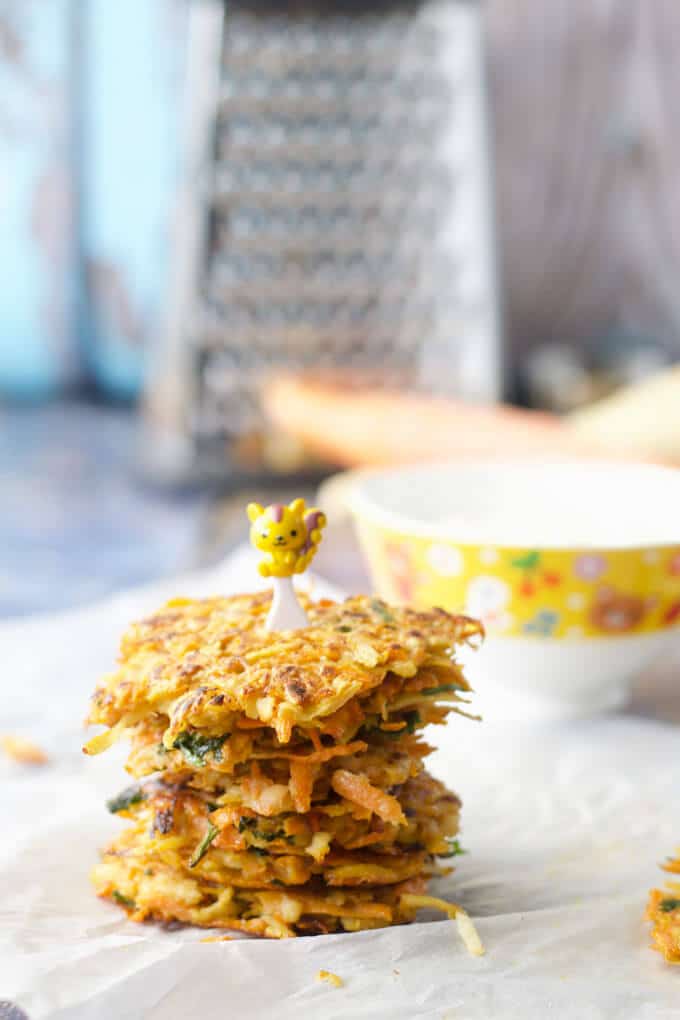 Last week I had an excess of parsnips to use up so I decided to grate them along with some carrots and made these carrot and parsnip fritters. I wanted to keep the veggie content high so I used as little batter as I could get away with. When you are making them you may initially think that they won't hold, and that the vegetable to batter ratio is wrong. Stick with it though, you will be surprised. Once in the pan they hold together really well and are easy to flip. Fry them for as long as desired, I fried them over a medium heat for 5-6 mins on each side as I wanted a softer texture to make it easier for Rory to eat.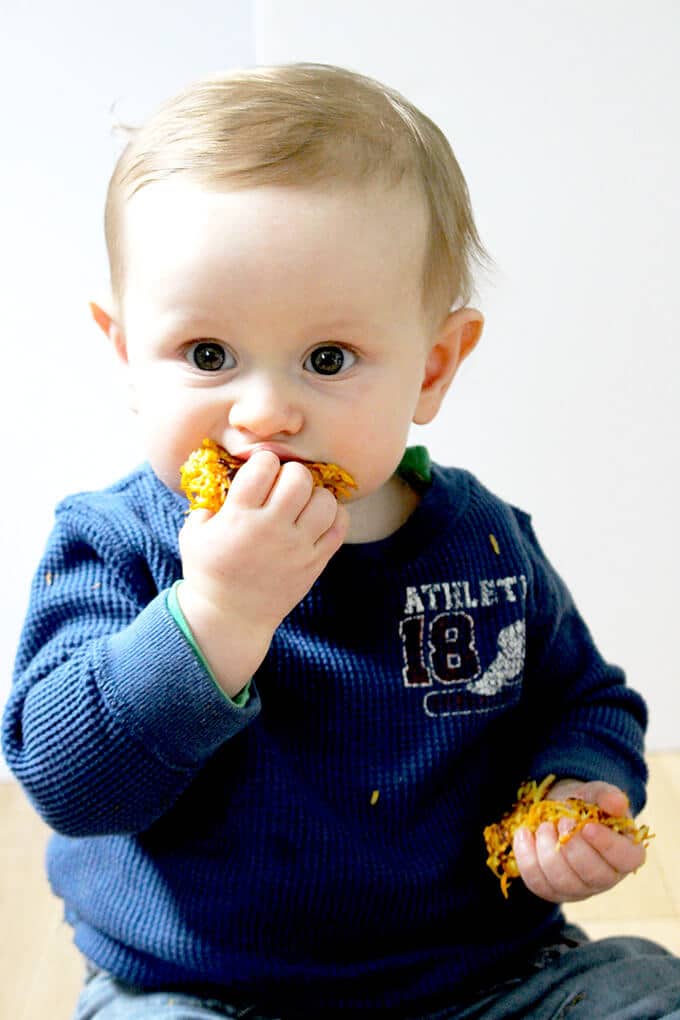 You May Also Like
Have you tried this recipe? I love receiving your feedback, please rate and leave a comment below or tag me on Instagram @healthylittlefoodies
Looking for more healthy kid recipes?Sign up for my free recipe newsletter to get new family friendly recipes in your inbox each week! Find me sharing more kid-friendly inspiration on Pinterest and Instagram.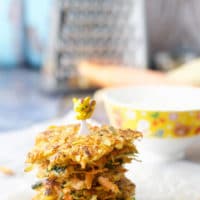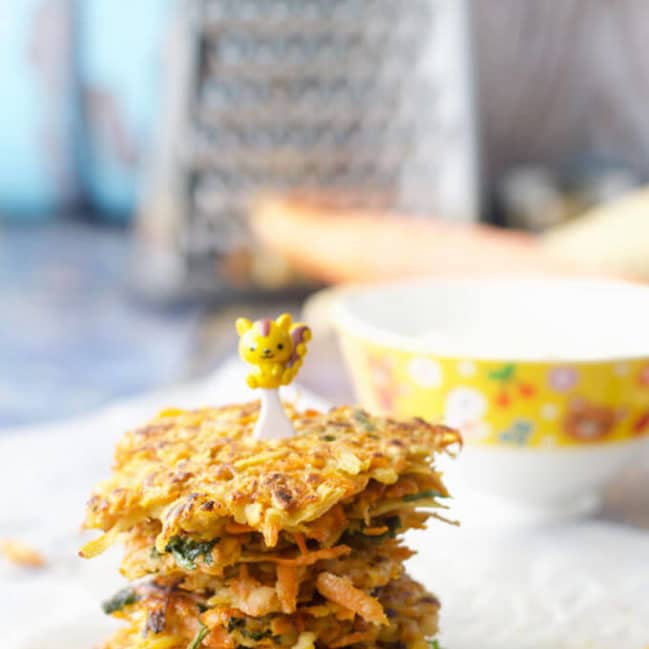 Carrot and Parsnip Fritters
A delicious finger food that kids are sure to love.
Prep Time: 10 minutes
Cook Time: 10 minutes
Total Time: 20 minutes
Serves:4
Hover over "serves" value to reveal recipe scaler
Ingredients
1 cup (125g) grated carrots
1 cup (125g) grated parsnip
1 egg
2 tablespoon flour
¼ teaspoon ground cumin
½ tablespoon chopped coriander (cilantro)
2 tablespoon Oil for frying
Instructions
Mix the carrots and parsnips together and squeeze the juice out of them

In a large mixing bowl mix the carrots and parsnips together with the egg, flour and cumin.

Add the coriander and mix through.

Spray a non stick frying pan and heat on medium

Add small handfuls of the mixture to the pan and flatten.

Heat for 3-6 mins on each side.
Recipe Notes
Nutritional Information is a ROUGH guide only, calculated using an online nutrition calculator. 
Nutritional facts
Calories: 128kcal | Carbohydrates: 12g | Protein: 2g | Fat: 8g | Saturated Fat: 1g | Trans Fat: 1g | Cholesterol: 41mg | Sodium: 41mg | Potassium: 239mg | Fiber: 3g | Sugar: 3g | Vitamin A: 5285IU | Vitamin C: 7mg | Calcium: 29mg | Iron: 1mg