Yogurt filled raspberries are a delicious and healthy snack for kids and adults. Stuff plump raspberries with greek yogurt and enjoy!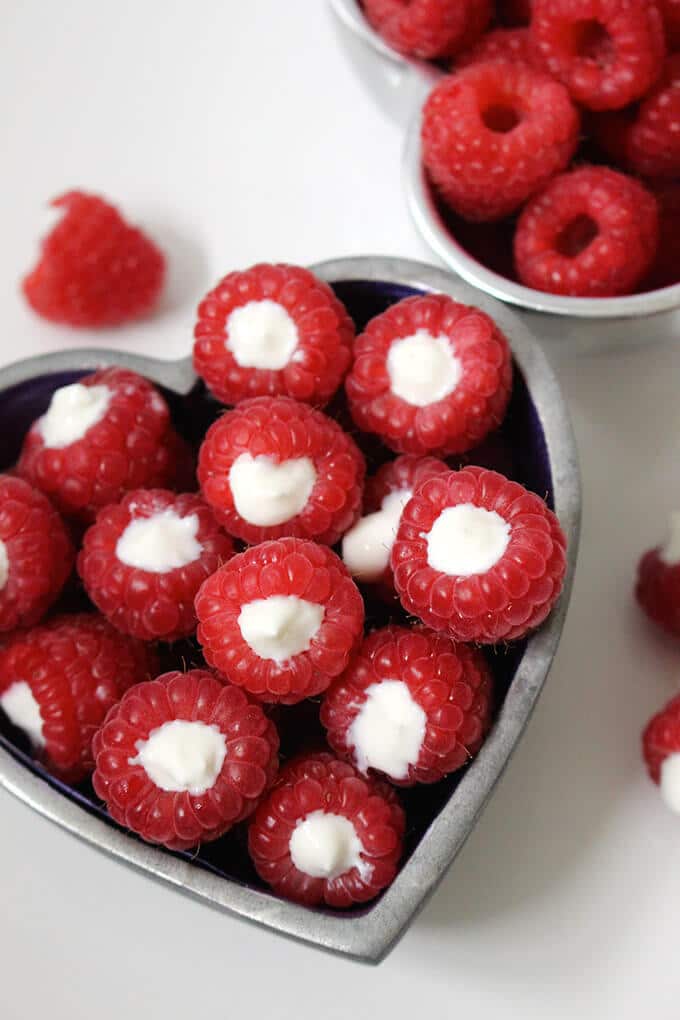 I recently had some chocolate filled raspberries at a friends house, they were delicious and they got me thinking on how I could adapt them to make a quick and healthy snack for Finn. This is when I got the idea for yogurt filled raspberries.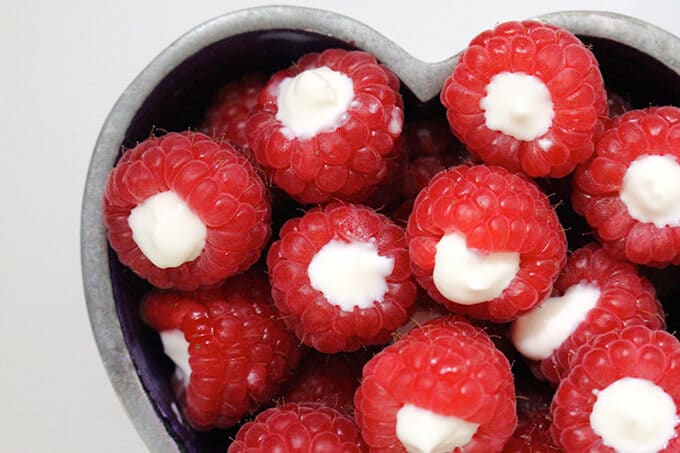 I started by filling a ziplock bag with yogurt and sniping the corner off to make a piping bag. Then I simply filled the raspberries. Finn had a go but the yogurt went everywhere so I then filled a medicine dispenser with the yogurt to see if that was easier for him. It was still too difficult for Finn but I'm sure older kids would enjoy helping to prepare this snack. The medicine dispenser actually works perfectly!
I'm glad they were a quick snack to prepare because they were eaten in seconds!