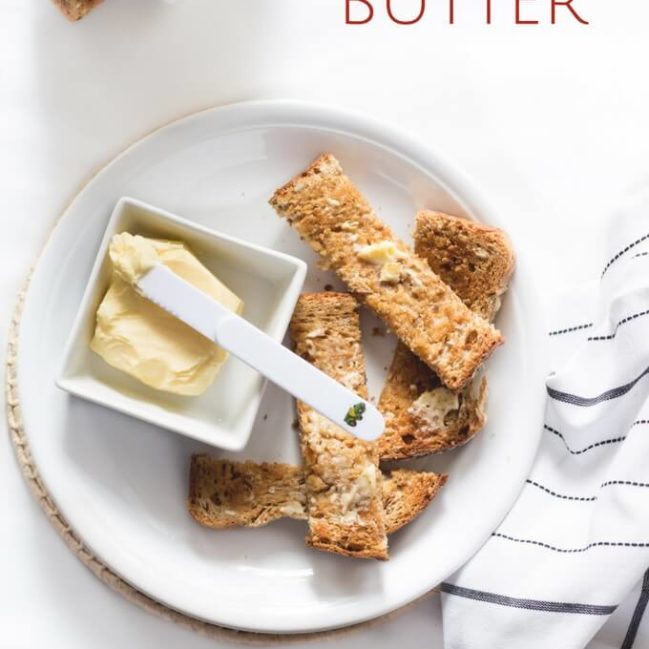 Print
Homemade Butter
Butter made from shaking cream in a jar. A great activity for kids.
Whipping Cream

(Heavy cream)
Fill a thick glass jar with the cream (1/4 - 1/2 full)

Pop the lid on and shake vigorously.

Continue to shake until the cream thickens, remove lid and let your kids have a small taste!

Pop the lid back on and continue to shake until you hear liquid (buttermilk) sloshing around the jar.

Remove the butter milk, pop the lid back on and shake again to release any more butter milk.

Drain any more butter milk from the jar and then remove the butter.

Rince the butter under the water and then serve.