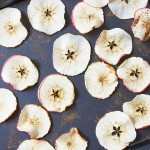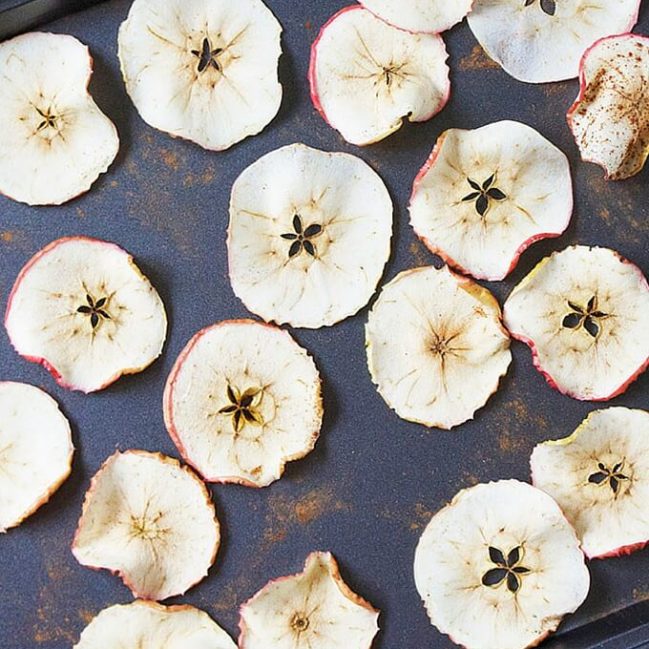 Print
Cinnamon Apple Crisps
A great snack for at home or on the go.
Preheat oven 110c/ 225f / Gas 1/4 and line two baking trays with grease proof paper

Thinly slice apples and remove the pips.

Place the slices on the baking trays and lightly sprinkle with cinnamon.

Bake for 1 hour, turn the apples and then bake for a further hour.