Finn is now three and this is the first year that he has been excited about Christmas. I'm really enjoying seeing Christmas through a child's eyes again, it is so much fun. Each advent day we have been making healthy Christmas themed snacks (it doesn't always have to be about chocolate!)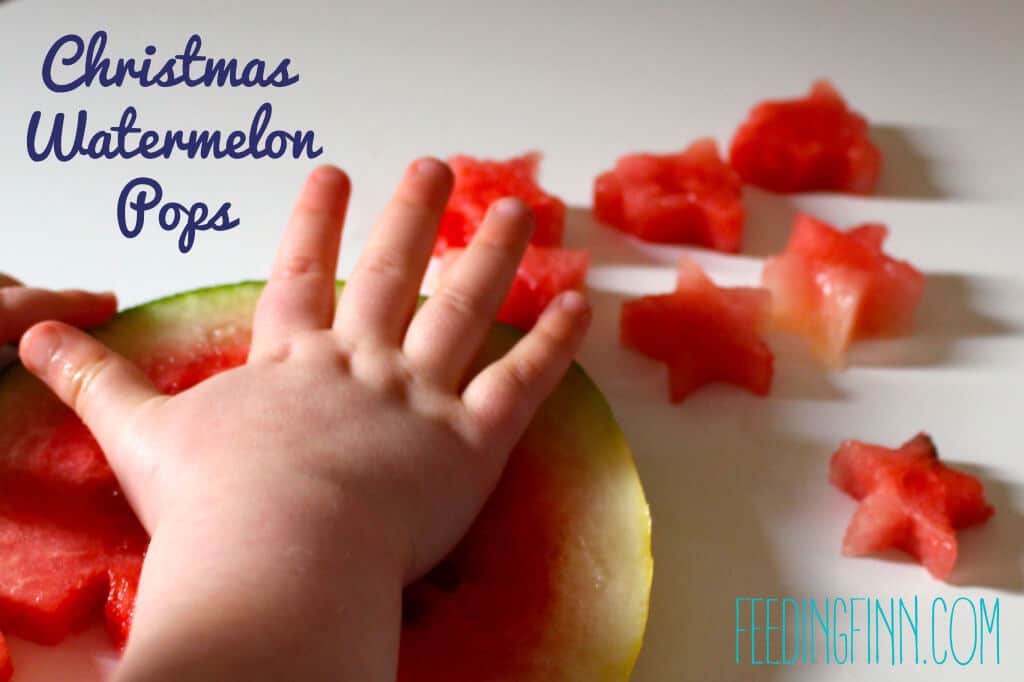 Yesterday Finn had loads of fun with Christmas cutters and big rounds of watermelon. We used the cutters to cut out Christmas shaped pieces and then added them to sticks to make these cute and tasty Christmas Watermelon Pops.
There was no wastage, every spare scrap of watermelon was eaten! I'm surprised that there were some shapes left to turn into pops!
UPDATE: One year on and things haven't changed much, we had a lot of fun making them again and very little was wasted!