Spinach Christmas Tree Bites – A high protein snack, for kids, with added spinach goodness.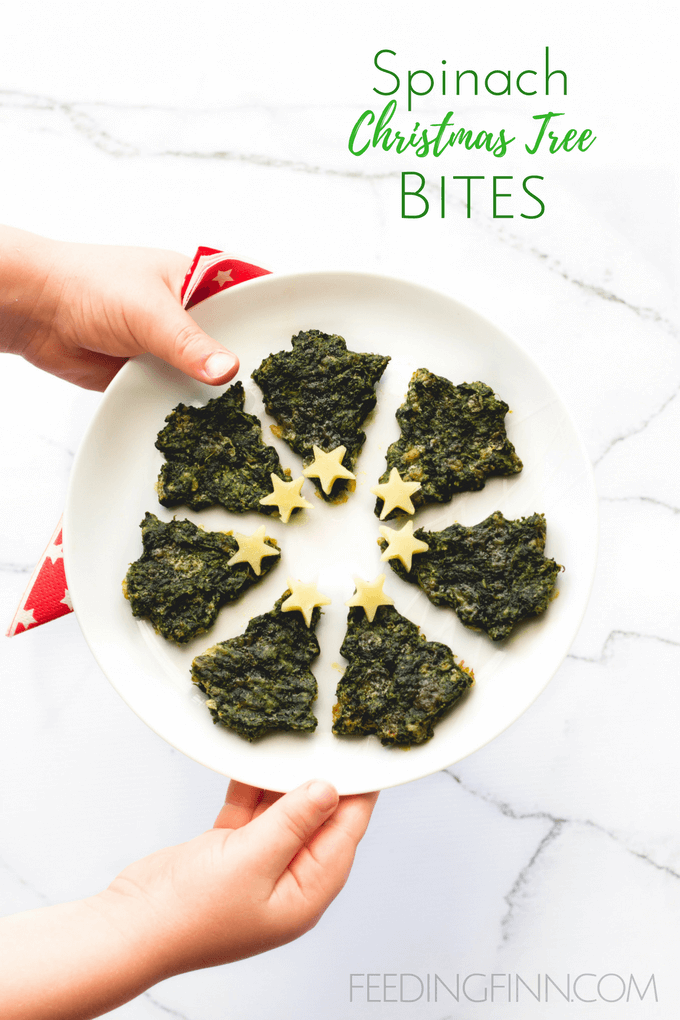 December is such a hard month to stay healthy, temptations are everywhere and the kids are surrounded by sugar laden foods. This is why I up my game a bit during the lead up to Christmas. I try to make healthy food as fun and festive for the boys to show them that wholesome food can be fun at this time of year too. If you want to see all my ideas then they will be at the top of my recipe page all of December.
This time last year I made carrot starts as part of my healthy advent. Delicious oat bites that are high in protein and great as a snack or as part of a lunch box. They were such a huge hit with the boys (and also on the blog) that I now regularly make them and have adapted the recipe to use other veggies. I have already posted my zucchini version and today I bring you Spinach Christmas Tree Bites.
I've used frozen spinach to make these as you need to squeeze as much water out of the spinach as possible. I find it a lot easier to do this using frozen spinach. If you want to use fresh then you will need to cook the spinach first. I'd place the leaves in some boiling water or steam them for a couple of mins and then cool down in ice water before squeezing the water out.
Looking for more healthy kid recipes?Sign up for my free recipe newsletter to get new family friendly recipes in your inbox each week! Find me sharing more kind-friendly inspiration on Pinterest and Instagram.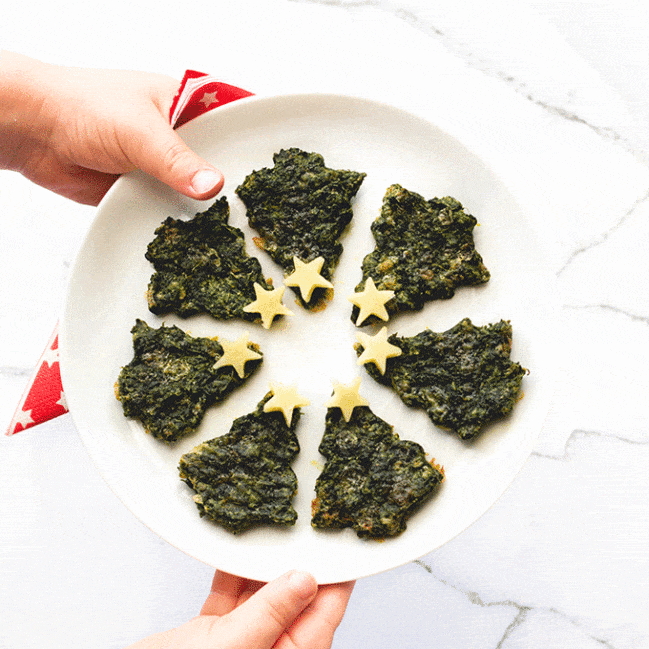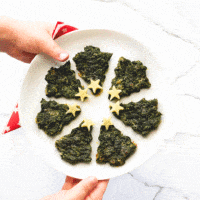 Spinach Christmas Trees
A high protein snack with added spinach goodness.
Prep Time: 10 minutes
Cook Time: 15 minutes
Total Time: 25 minutes
Hover over "serves" value to reveal recipe scaler
Ingredients
200 g frozen spinach (defrosted)
70 g grated cheddar cheese (1/2 cup)
2 eggs
4 tbsp oat flour*
Instructions
Pre heat oven to 180C / 350F / Gas 4

Squeeze as much water out of the spinach as possible. I usually squeeze with my hands and then place them on a clean cloth to squeeze out more liquid.

Place the spinach in a mixing bowl and mix with the remaining ingredients.**

Prepare a baking tray with baking paper or use a silicon baking sheet.

Form tree shapes of the mixture onto the sheet using a cookie cutter. (Mine were around ½ cm thick)

Bake for approx. 15 mins (until crispy on the sides)
Recipe Notes
* To make oat flour simple blend some oats in a food processor / high speed blender.
**I popped the mixture into the blender to make these so I could get the trees as green as possible. I wouldn't normally blend though, just mix.