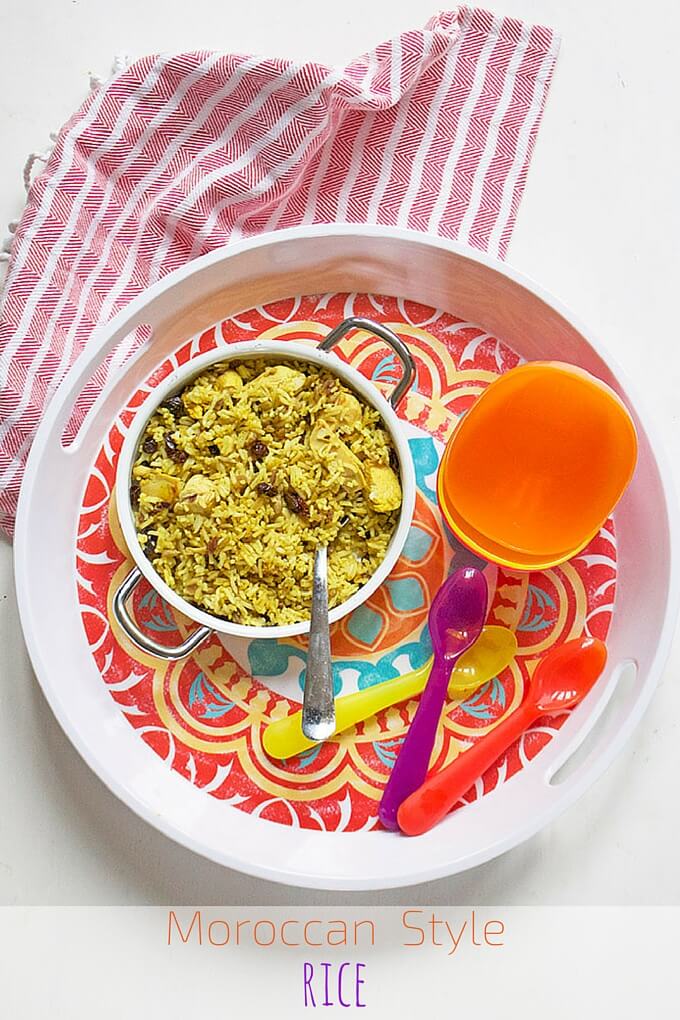 This Moroccan style chicken rice dish is great for kids. Finn loves the sweetness from the cinnamon and raisins. The sweetness isn't over powering and you certainly get the other spices coming through, giving a mild curried flavour.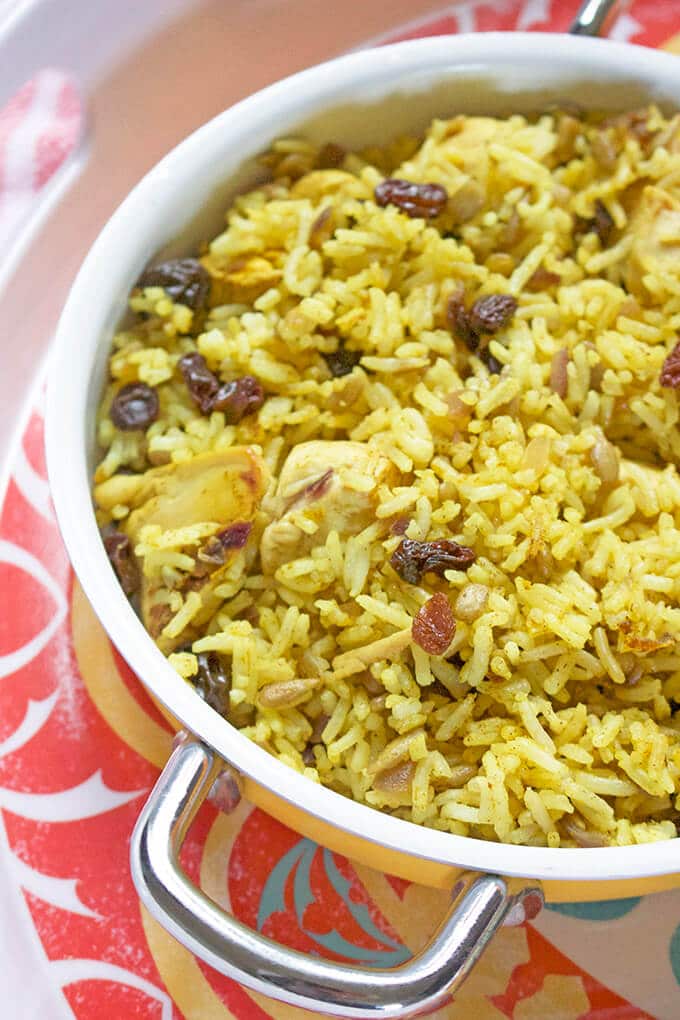 I add some olives (Finn loves them) but just miss them out if your kid isn't keen.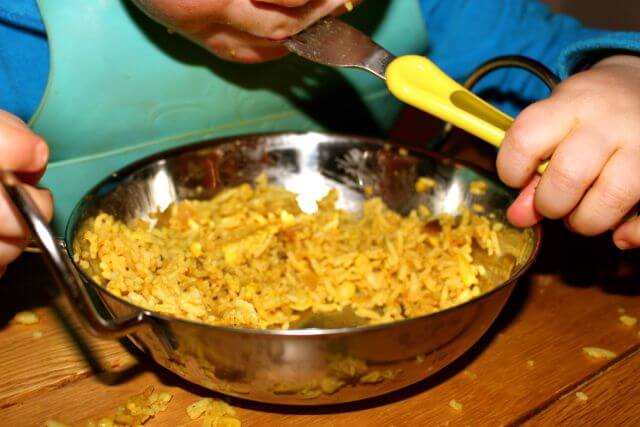 Finn ate all the raisins and olives before enjoying the rice!
Looking for more healthy kid recipes?Sign up for my free recipe newsletter to get new family friendly recipes in your inbox each week! Find me sharing more kind-friendly inspiration on Pinterest and Instagram.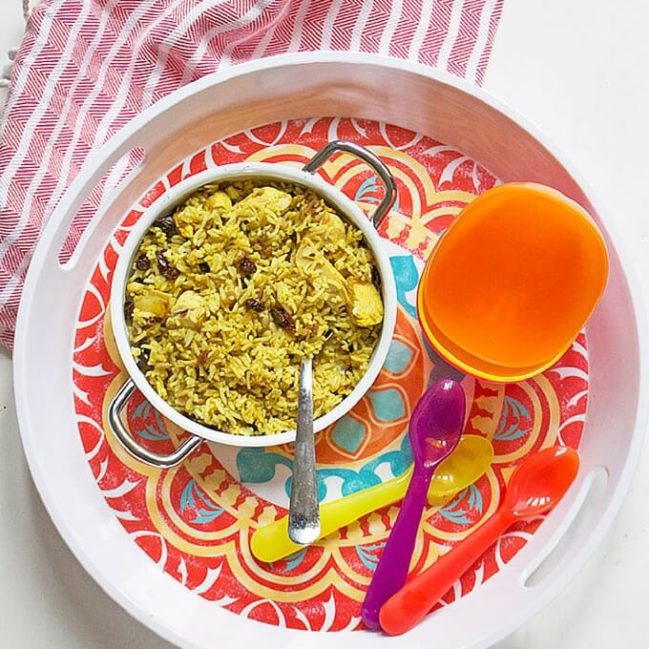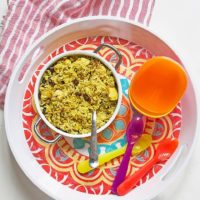 Moroccan Style Rice
A sweet and savoury dish perfect for the whole family.
Hover over "serves" value to reveal recipe scaler
Ingredients
1 1/2 cups of basmati rice
3 cups of chicken stock
1/2 tbsp oil
1 onion - chopped
2 garlic cloves - crushed
2 chicken breasts - chopped
1/8 cup of crushed almond flakes
1/4 cup pine nuts
1/2 teaspoon cumin
1/2 teaspoon cinnamon
1/4 teaspoon turmeric
1/4 cup raisins
10 olives - sliced (optional)
Instructions
Rince the rice until the water runs clear

Put the rice and stock into a pan and bring to the boil. Reduce heat, cover and allow to simmer until the water is absorbed (approx.12 mins) Separate the rice using a fork, re-cover and allow to sit for 5 mins.

Meanwhile fry the onion and garlic, in a large frying pan, over a medium heat until soft.

Add the chicken and once browned add the spices.

Add the nuts and continue to fry for a further min.

Add the rice and mix together.

Finally add the raisins and olives and stir through.
Recipe Notes
Delicious with some freshly chopped coriander.