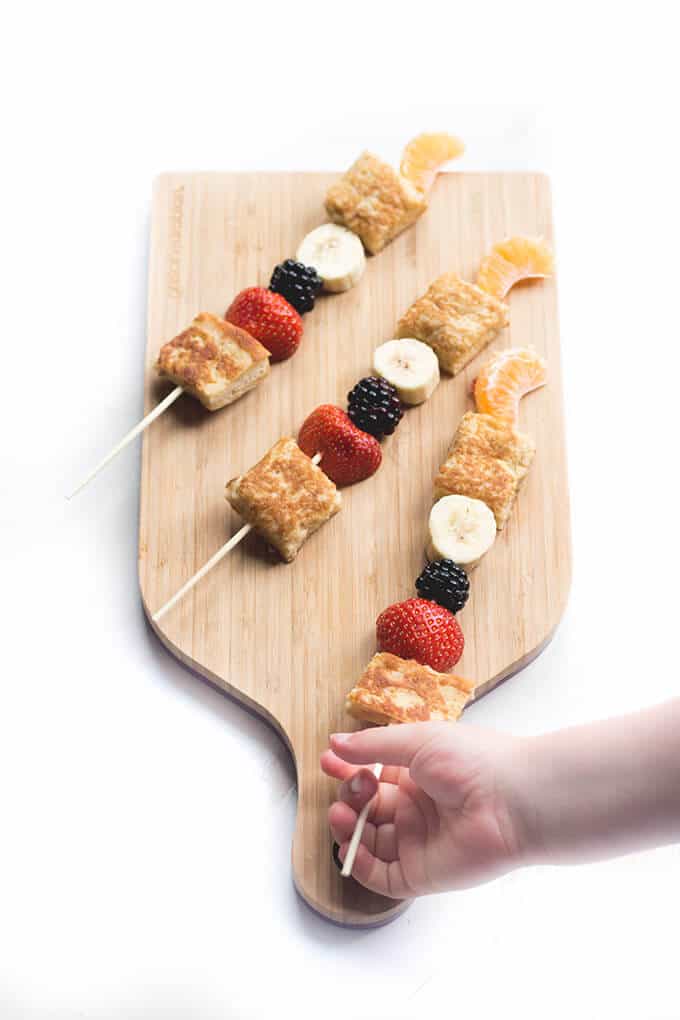 I have been meaning to start a "cooking with kids" section on my blog for a while now. It's one of my favourite activities to do with Finn (4 yrs) and I truly believe that Finn's love and interest in food stems from him being involved in the preparation of his meals. The joy and concentration on his face as he prepares and eats his food is priceless and worth all the mess he creates! I try to involve Rory (21 months) too with short, quick tasks (like mixing with hands or spoons, rolling etc.) He lacks concentration to complete tasks but is happy to get stuck in and taste the ingredients!
I recently read a great article "Please just start cooking with your children" by Jamie Oliver where he echoed my thoughts; saying that if your kids are involved in growing and cooking their food they are much more likely to eat it. He also discussed a Huffington Post survey which revealed that only 12% of parents cook with their children every day and that one in ten parents have never cooked with their kids. We are definitely a time poor society but when we are able to, we should really encourage our children to help in the kitchen. Even if it is just a small task like grating some cheese or tearing up some herbs.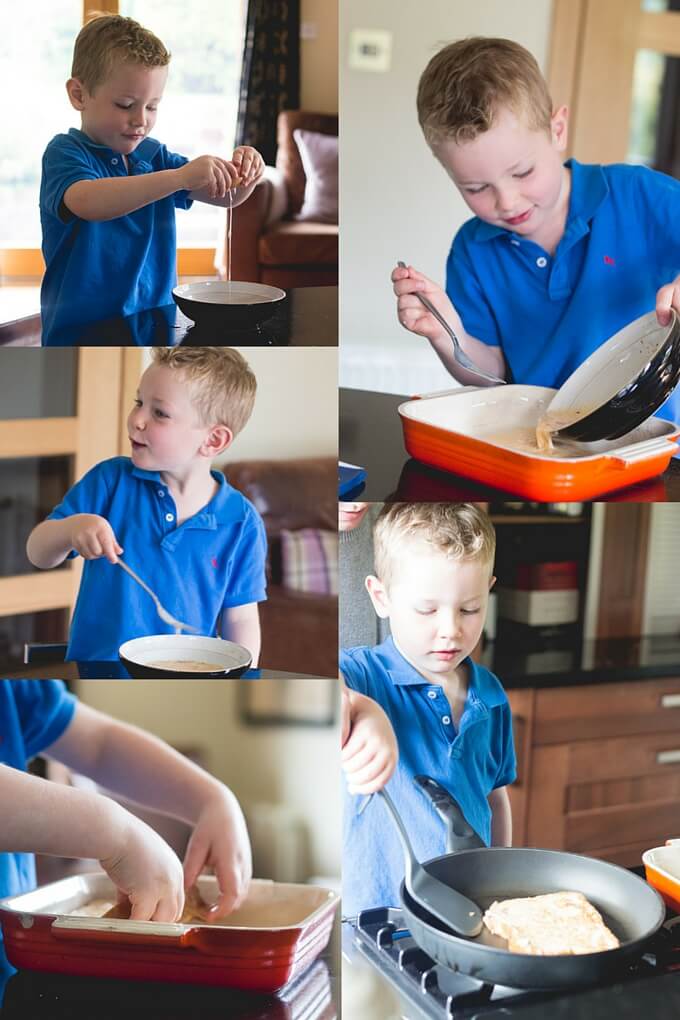 Becky, who blogs at 3 princesses and 1 dude, has organised a A-Z cooking with kids blog hop, where different bloggers share some easy and fun recipes to help get your kids in the kitchen. I love this idea and I'm looking forward to checking out all the different recipes. I am doing letter E – Eggy bread kebabs. This is a great early morning activity you could do with your kids at the weekend -getting the kids to help make their breakfast.
Eggy bread kebabs are great for kids of all ages to help with. The tasks of cracking eggs, whisking, dipping, frying are all great fun and you can help out as much as your child needs. Finn still really struggles with whisking and obviously needs help with frying but apart from that he prepared this himself.
Most kids love food on sticks, it just makes eating a little more fun. I helped Finn cut the bread into bite size pieces and then he skewered them with his favourite fruit. We ate them as they were as I felt the fruit added a good amount of sweetness but if you wanted you could always drizzle a little maple syrup over them.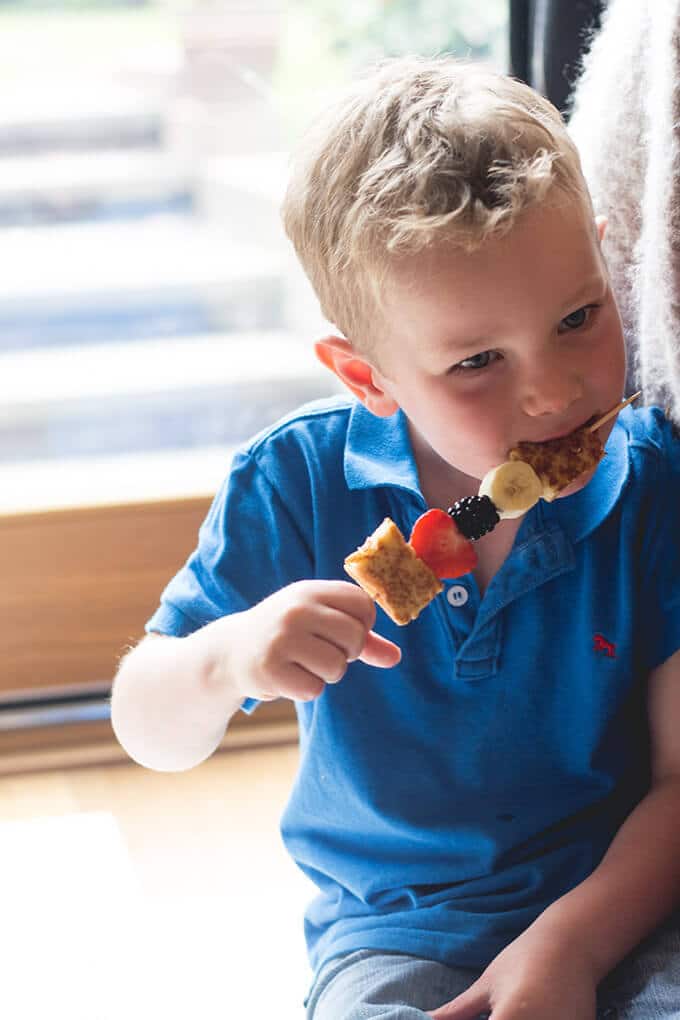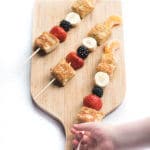 Eggy Bread Kebabs
Eggy Bread Kebabs are a great breakfast for you to make with your kids. They will love helping with cracking eggs, whisking, pouring, dipping, frying, chopping and skewering
Ingredients
2

eggs

2

tbsp

milk

pinch cinnamon

2

thick slices of bread

1/2

tbsp

coconut oil

(or oil of choice)

chopped fruit of choice
Instructions
Crack the eggs into a mixing bowl.

Add the milk and cinnamon and whisk together.

Heat the oil in the frying pan over a medium heat.

While the oil is heating dip one of the slices of bread in the egg mixture, turning the bread until it soaks up half the mixture.

Hold the bread up and allow the excess liquid to drip off into the bowl. Place the bread in the pan and cook for approx. 2 mins (until golden)

Repeat with the second slice of bread (from the dipping stage)

Slice the bread into bite size pieces and skewer onto a stick with your choice of fruit.