These Cheesy Quinoa Crackers should come with a warning as they are seriously addictive.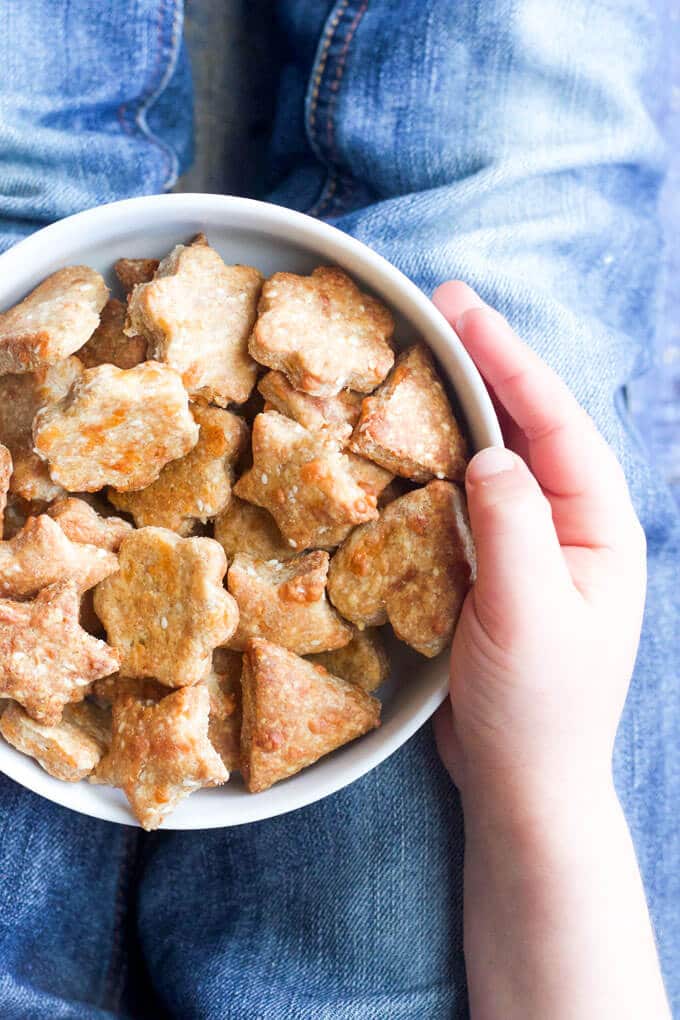 I have managed to work my way through batches of them as I tried to perfect the recipe. Having good intentions to try only one from each batch, and to freeze the rest, I failed miserably. Not one single cracker made it to the freezer.
Of course, the boys share my love of these crackers and so I can't be solely to blame. Some also made their way into Finn's lunch box. They are great to add to lunchboxes or to have out and about for a snack.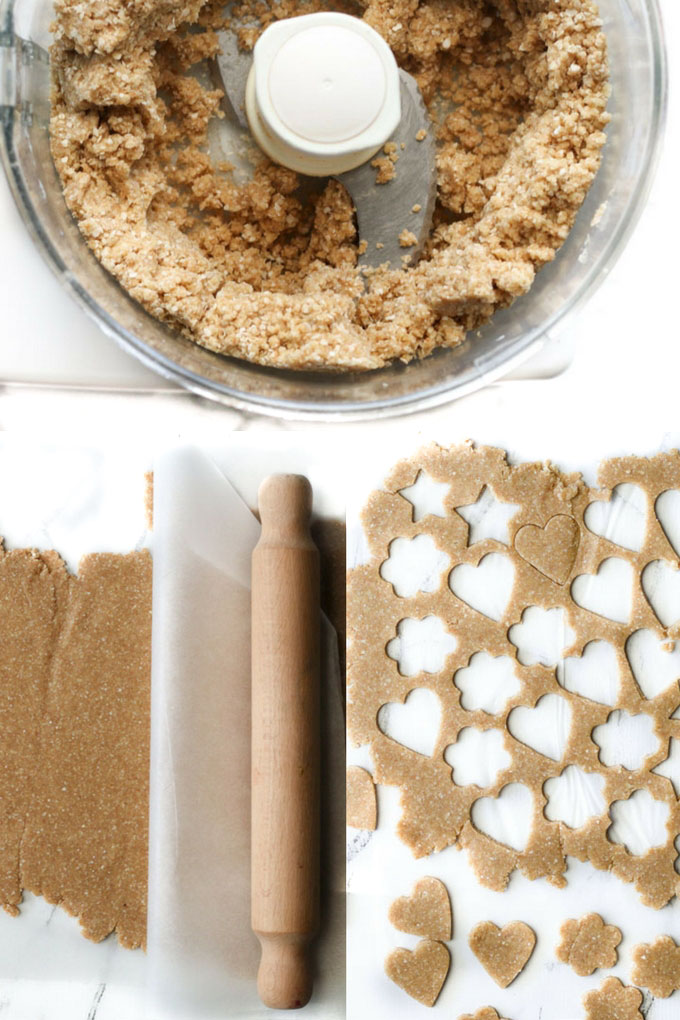 What I love about this recipe is that it is great to make with the kids. My two year old loved being in charge of the food processor and my five-year-old loved kneading and rolling the dough. They both enjoyed cutting out the different shapes.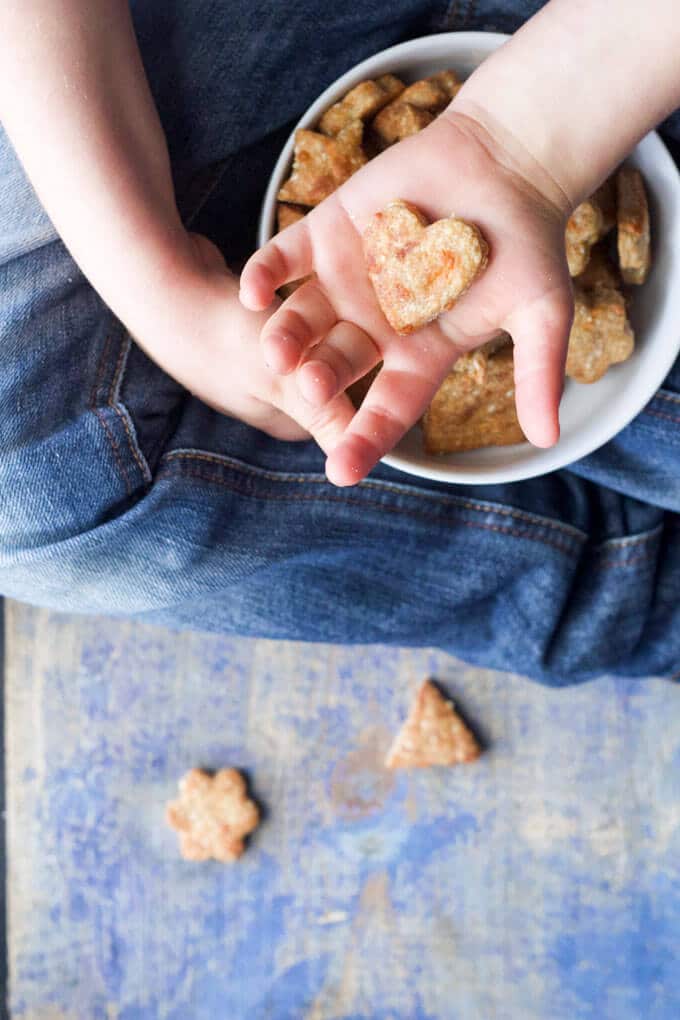 You may also like
Orange Seed Crackers
Brussels Sprout Chips
Cheese and Tomato Quinoa Balls
Have you tried this recipe? I love receiving your feedback, please rate and leave a comment below or tag me on Instagram @healthylittlefoodies
Looking for more healthy kid recipes?Sign up for my free recipe newsletter to get new family friendly recipes in your inbox each week! Find me sharing more kid-friendly inspiration on Pinterest and Instagram.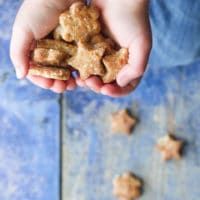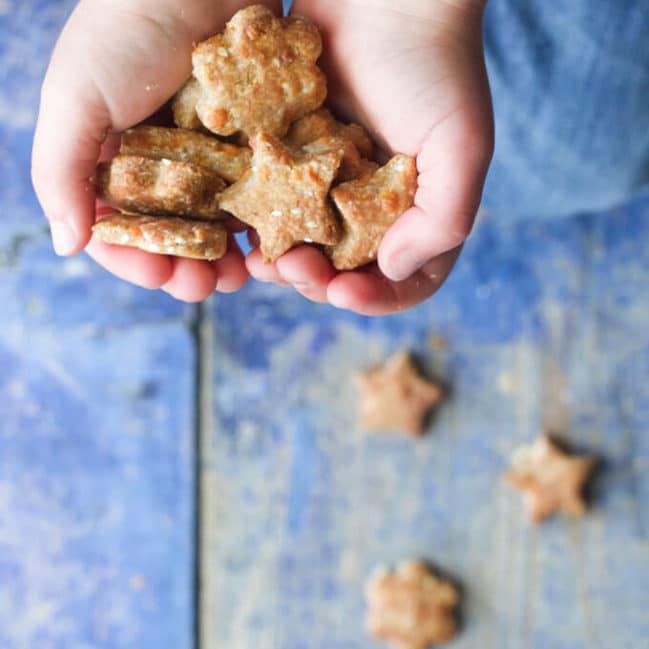 Cheesy Quinoa Crackers
Cheesy Quinoa crackers are a great snack or lunch box item for kids.
Prep Time: 20 minutes
Cook Time: 12 minutes
Total Time: 32 minutes
Serves:25 (5 small crackers)
Hover over "serves" value to reveal recipe scaler
Ingredients
80g (1 cup) Quinoa Flakes
1 tbsp Sesame Seeds
100g Butter
100g (1 cup) Cheddar Cheese grated
135g (1 cup) Spelt Flour
½ tsp Baking Powder
3 tbsp Milk
Instructions
Preheat Oven to 180C / 350f and line a baking tray with baking paper.

Add the quinoa flakes and sesame seeds to a food processor and pulse until finely chopped.

Add the butter, cheese, flour and baking powder and pulse until crumbly. Add the milk and continue to process until the mixture comes together.

Gently knead the dough on a floured surface and then roll, between sheets of baking paper, until approx 5mm thick.

Cut out desired shapes using cookie cutters.

Bake for approx 12 mins, or until lightly golden.

Allow to cool for approx 2 mins before transferring to racks to completely cool.
Nutritional facts
Calories: 78kcal
*Calories are an ESTIMATE using an online nutrition calculator. One serving is based on 5 small crackers (25 serving in a batch)