These Banana Pops are a fun and healthy snack for kids.
Banana Pops are a fun, tasty and quick snack to prepare for kids. Simply slice a banana and then add the slices onto a lollypop stick. Set out a range of products for your kids to dip their banana pop into. In this picture, I laid out some unsweetened coconut, mixed crushed nuts and some cocoa powder. You could also try yoghurt, chia seeds, cinnamon, seeds or even chocolate.
Bananas are filled with vitamins and minerals and are a good source of fibre. They are a rich source of Potassium which is essential for a healthy heart, muscle, kidney and digestive system. They are also a good source of vitamin B6 and C. Vitamin B6 helps with metabolism and keeps blood sugar levels in check. Vitamin C promotes healthy muscles, connective tissue and skin.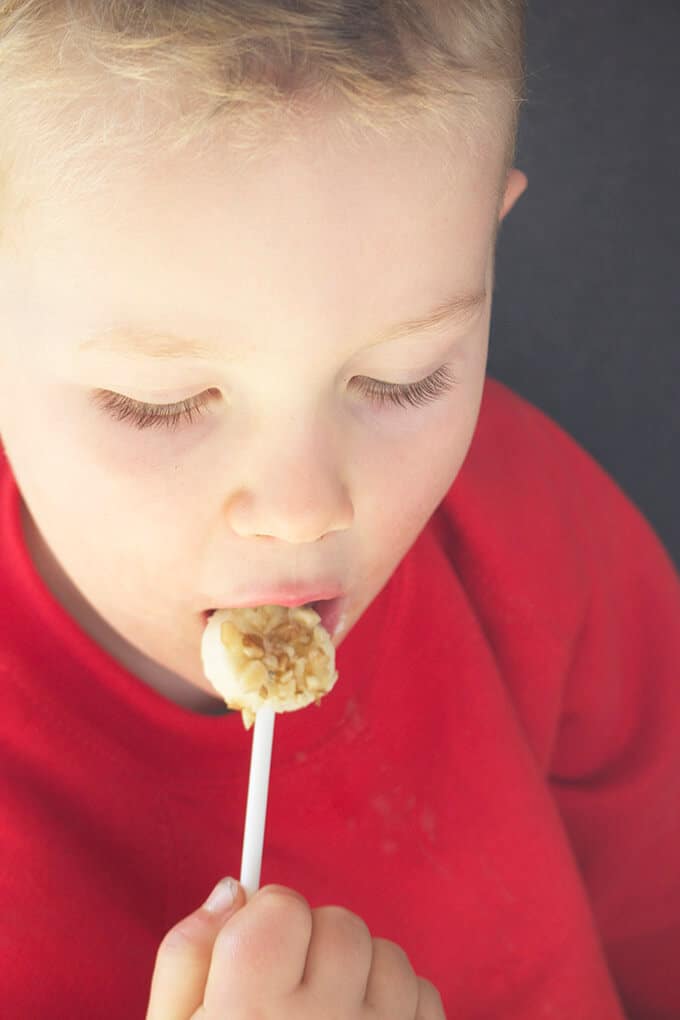 You May Also Like