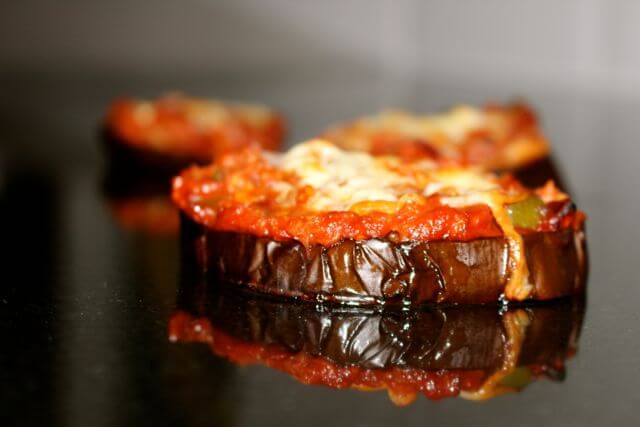 Since returning from our holiday in Italy Finn has been asking for pizza A LOT! Who can blame him – nobody makes pizza like the Italians! I promised him pizza tonight and he was absolutely thrilled with his mini pizzas (and I was delighted that this healthy alternative was received so well.)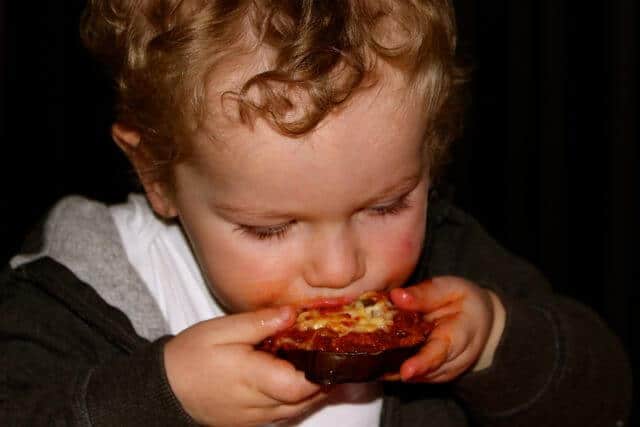 Of course, you eat pizza with your hands!
Looking for more healthy kid recipes?Sign up for my free recipe newsletter to get new family friendly recipes in your inbox each week! Find me sharing more kind-friendly inspiration on Pinterest and Instagram.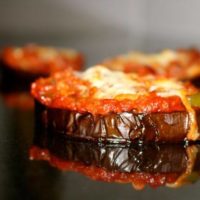 Aubergine Pizza Topped with Tuna and Tomato
Hover over "serves" value to reveal recipe scaler
Ingredients
1 Aubergine (eggplant)
1/2 red onion - finely chopped
1/2 green pepper - finely chopped
1 garlic clove - crushed
185 g tin of tuna in spring water - drained
1 tbspn tomato puree
250 g passata (or chopped tomatoes)
1/2 cup grated cheddar cheese
1 tbsp olive oil
Instructions
Preheat oven to 220C 425F Gas Mark 7

Cut the aubergine into slices (approx. 1.5cm thick) and brush both sides with olive oil.

Place on a baking tray and bake for approx. 8-10 mins (turning once)

Meanwhile fry the onions in the remaining oil for 2 mins. Add the garlic and cook for another min.

Add the peppers and cook until soft.

Add the tuna, passata and tomato puree and simmer for 5 min.

Remove the aubergine from the oven and top with the tuna, tomato topping.

Sprinkle cheese on top and heat for another 5 mins (until the cheese has melted)